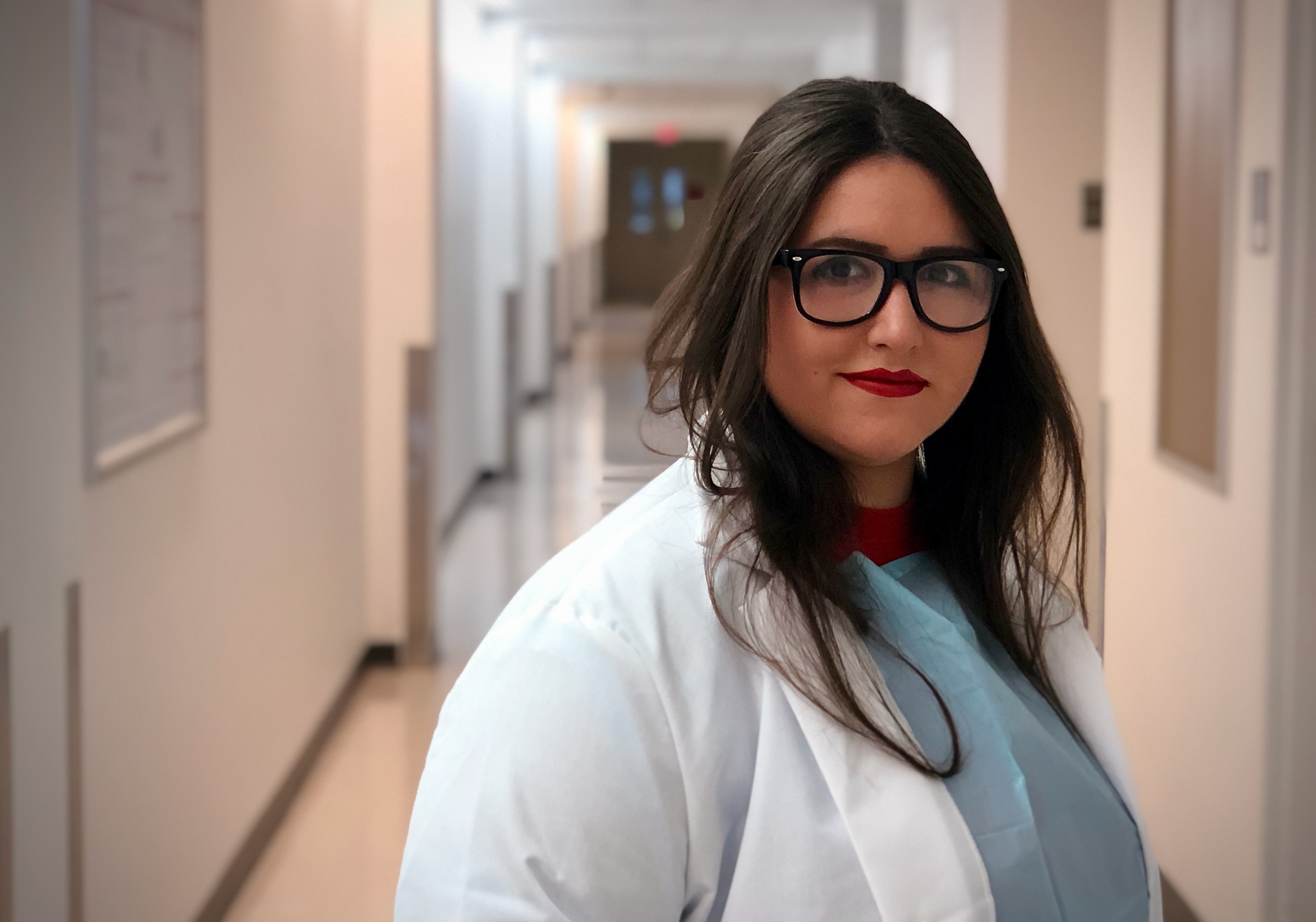 Joan E. LLabre '17, BSE, credits her experience in the biomedical engineering program at University of Hartford for her recent success.
She is currently working at the Center for Biotechnology & Interdisciplinary Studies for the Department of Biomedical Engineering at Rensselaer Polytechnic Institute as a PhD Student. She was recently honored with the 2019 ASBMR Young Investigator Award for her oral presentation "Circadian Rhythm Disruption in Combination with High-Fat Diet alters Glycemic Control and impair Bone Health." This award includes a $1,000 honorarium and a plaque commemorating the award.
I decided to attend University of Hartford because of the opportunity to study at an institution where the student to professor ratio is so low. Getting to know the professors and having more one-on-one guidance was crucial in getting me to graduate school, which would have not been possible without Dr. Arico and Dr. Kwaczala.
Joan E. LLabre '17, BSE
According to LLabre, every day is something different as a doctorate student. "While experiments do take the bulk of the time, administrative work as well as writing take an exorbitant amount of time." Since graduating from UHart, she's had a chance to travel to different conferences such as BMES, ASBMR, and ORS, to present her work as a fellow of the National Institutes of Health Training Program in Alzheimer's Disease Clinical and Translational Research Grant T32AG057464 (1-5).
When asked what advice she would share to students in CETA and UHart, LLabre draws from her experience as a mentor in the Research for Undergraduates Experience (REU) program and encourages students to be honest with themselves about their talents and abilities and "follow what you are good at since you will have a much better chance at being successful."