History Alumna Applies Research and Analytical Skills to Newman's Own Fellowship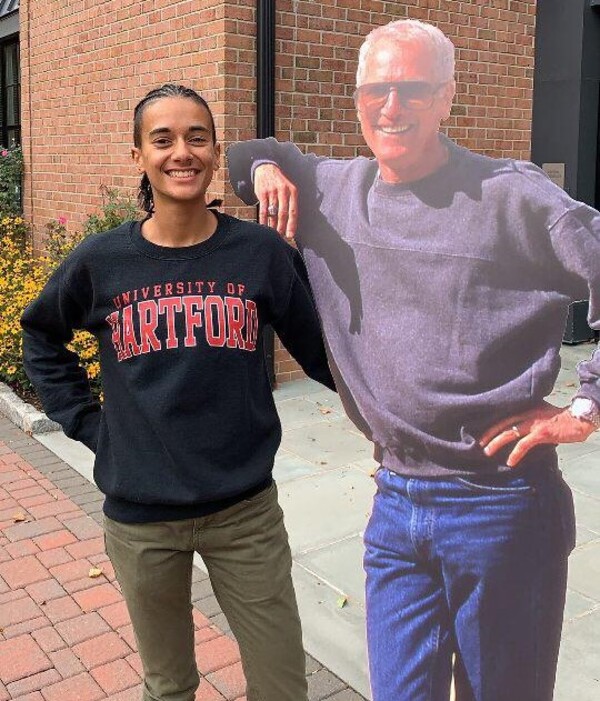 Marissa Jayawickrema '19 is completing a year-long fellowship with Newman's Own Foundation of Westport, Connecticut, which she says is giving her valuable transferable skills that she can apply to any future position. "The most important thing I've learned is how nonprofits operate," says Jayawickrema, who majored in history in UHart's College of Arts and Sciences.  
Newman's Own Foundation supports organizations around the world by donating all profits from the sale of its food products. Newman's Own placed Jayawickrema with Bridgeport, Connecticut, nonprofit Wholesome Wave, whose mission is to make fresh fruits and vegetables affordable and accessible to everyone through produce prescription programs, incentives, and SNAP or food stamp doubling.
"During my first six months I worked exclusively with the development team where my typical day included researching and identifying prospective partners or sponsors and funding opportunities," Jayawickrema explains. After transitioning to support the programs and finance teams, she was able "to see our initiatives firsthand by interviewing program participants, implementing a data migration, and working cross-functionally to ensure that our organizational data is well maintained."
As a UHart student, Jayawickrema learned how certain issues can be multifaceted. "Having that knowledge helped me think about aligning my organization's goals with the available solutions," she says. "Because I was a history major, I spent a lot of time doing research and writing. I now use those skills to prepare reports and effectively communicate funding and programmatic goals to my team and external constituents."
Writing her honors thesis also prepared Jayawickrema for her current job. "It taught me to find a meaningful reason to do the research I was completing," she says. "I learned how to evolve a narrative with data. Now I am using those skills to work with others in the nonprofit space who genuinely care about their impact and maximizing the good they can do."
Jayawickrema feels that being a history major gives one a great amount of flexibility and is very marketable to future employers. 
I would tell anyone considering studying history to understand why they care about certain issues, and then to really learn the process of research, because those foundational skills are applicable anywhere. Since I learned how to find and convey information accurately, I can help address problems like food insecurity and economic disenfranchisement.
Marissa Jayawickrema '19, History