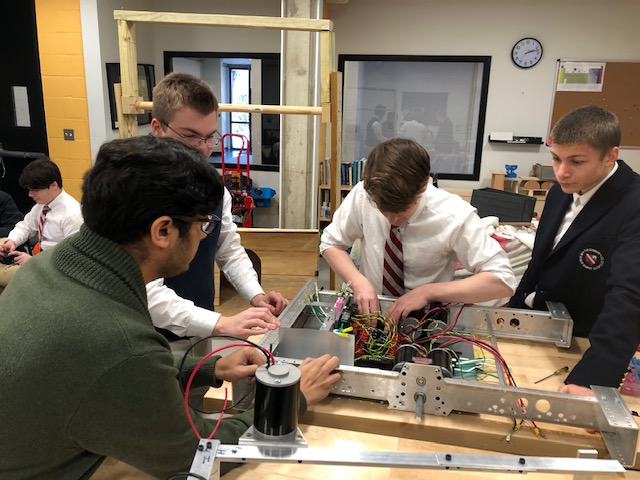 Salman Hussain '20, M'21, a computer engineering and computer science double major, has found his new passion in robotics at the University of Hartford. He chose to attend the University because of its small class sizes that allow students to make more of a personal connection with professors. Now as he embarks on graduating this spring, Hussain is taking advantage of multiple opportunities to further his skills and knowledge in robotics. For instance, he is working with Gunnery High School as an advisor for the First Robotics Competition this season.
Hussain is pursuing a career in robotics because it is a fast-growing field that will directly impact our lives in the near future. He also enjoys the multidisciplinary areas of robotics including mechanical engineering, electrical engineering, and software engineering. He is currently working on a few projects that are inside the field of robotics. His capstone, for example, involves him and his team building a quadruped and that can perform both open and closed-loop tasks for disaster rescue. Another project he is working on is the implementation of LiDAR with an autonomous vehicle.
Because of his experience at UHart, Hussain chose to stay at the University for graduate school. He is pursuing his MS in Electrical and Computer Engineering and is set to graduate in the spring of 2021.
The interactions I have made with professors has been a massive benefit for me. I received opportunities and skills that will impact my career as an engineer.
Salman Hussain '20, M'21, Computer Engineering and Computer Science