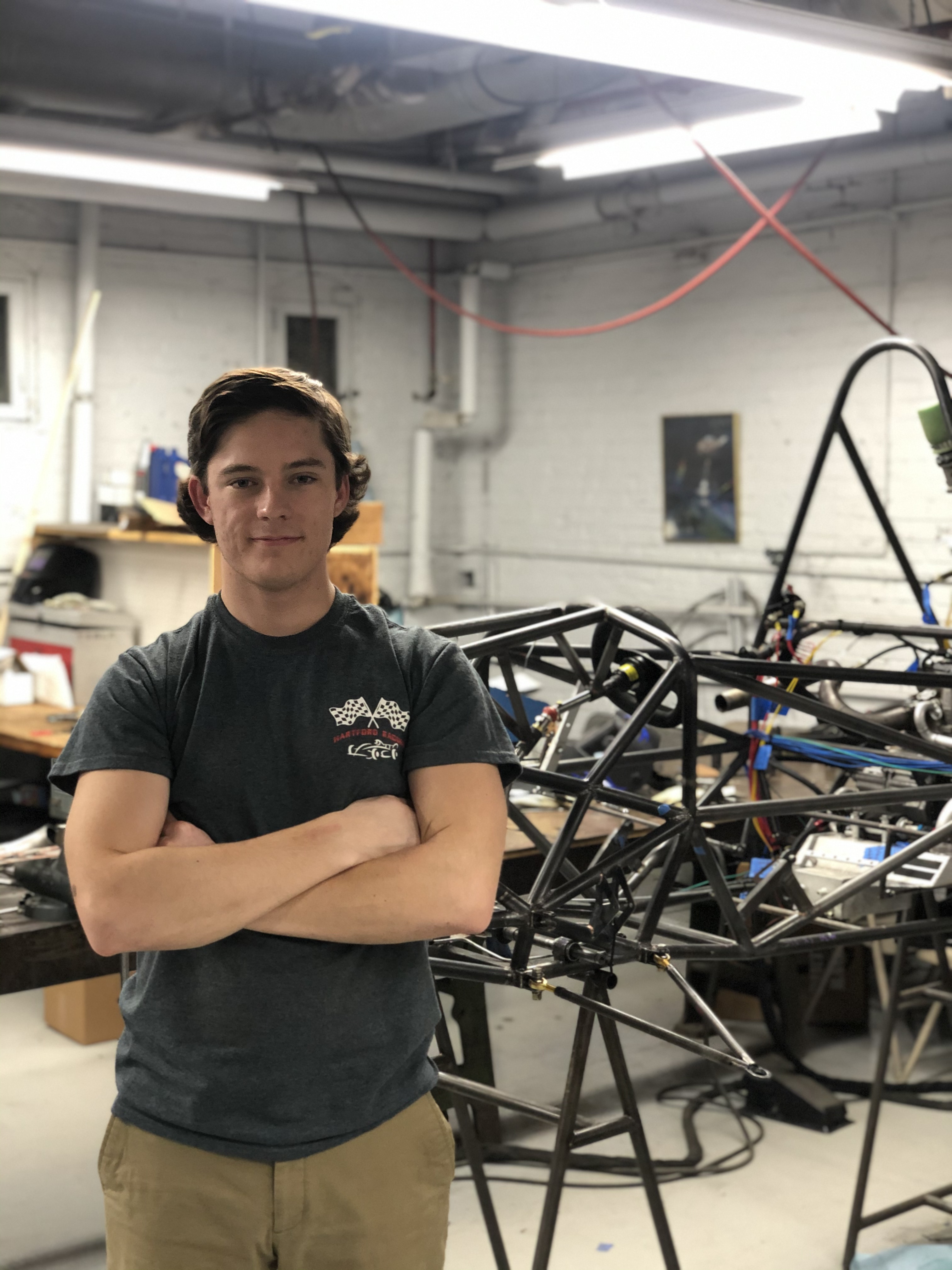 Mason Holt '21, an electromechanical engineering technology major, landed a full-time job with the aerospace engineering company Bauer before graduation. He will be working as a mechanical engineer on the fuel systems team after interning with the company and its various teams for nearly three years. Holt credits the University's focus on career readiness, including events like résumé bootcamps and career fairs, for preparing him for success.
Holt says he has gained an impressive amount of experience through his internship and extracurricular activities. He chose to attend UHart because he found the engineering programs very appealing.
"The electromechanical engineering program offered a hands-on approach to mechanical and electrical engineering while still providing the necessary theory of mechanical engineering and electrical engineering," Mason says.
At Bauer, I was able to work with engineers of different backgrounds and concentrations, from electrical engineers, mechanical engineers, manufacturing engineers to even professional engineers! As a member of their intern team last summer, we were tasked with updating one of Bauer's standard products. As a team, we worked together to redesign a machine that is used to torque the wheel of an aircraft together to a very precise torque specification. Each system was overhauled from the electrical system and the cleanup of the LabVIEW program that it ran off of to the mechanical simulations in SolidWorks done on the system to see if it could withstand lifting the heaviest aircraft wheels and tires on the market. With the help of Bauer engineers, we were able to finish the redesign and have the machine we redesigned sold across the world.
Mason Holt '21, BS, Electromechanical Engineering Technology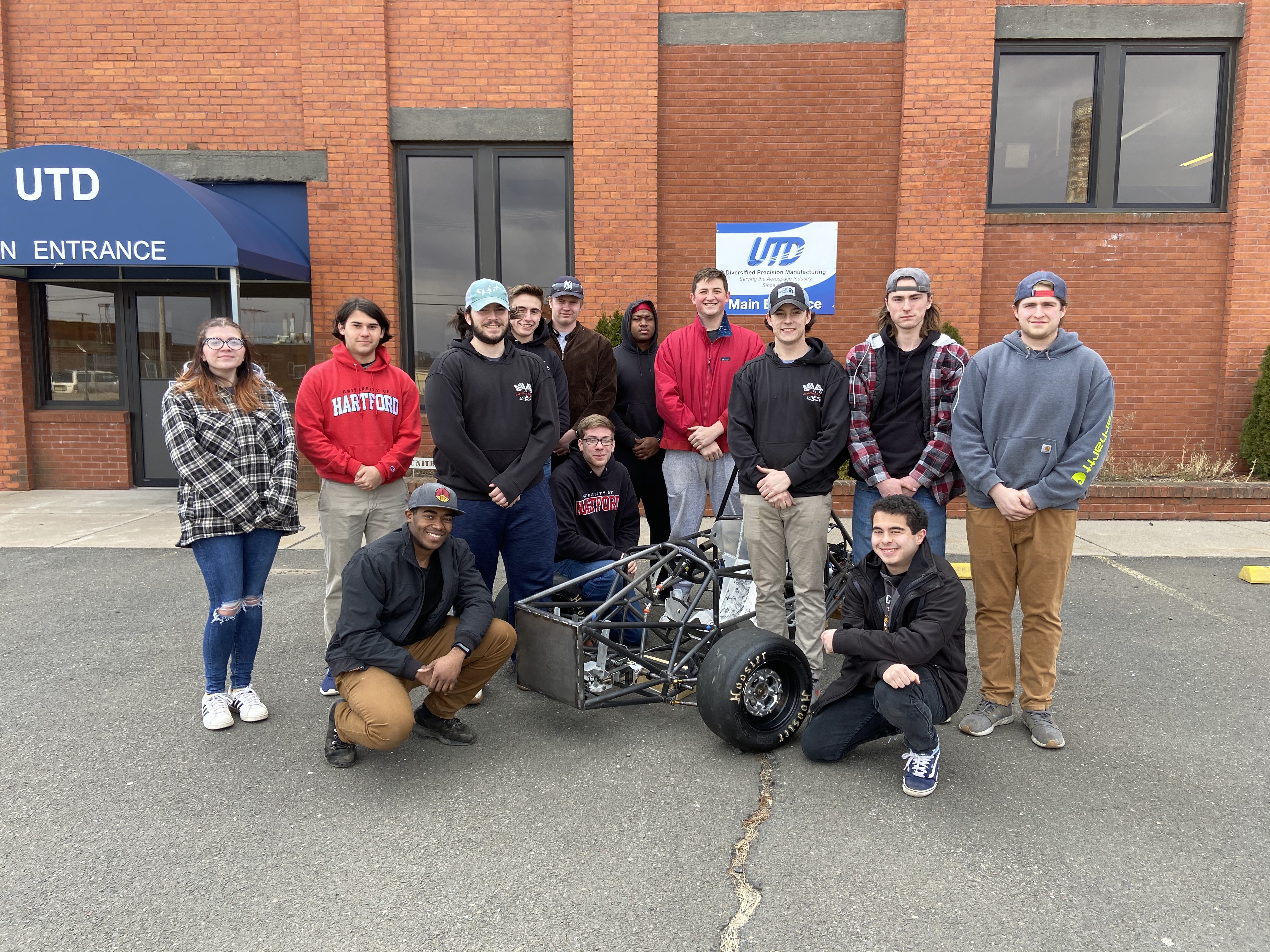 Mason is very involved in extracurricular activities as well on campus. He is currently the president and captain of the University of Hartford Formula Society of Automotive Engineers (FSAE) club. FSAE is made up of students from various majors and Colleges that design, build, test, and race a formula-style race car. As captain of the team, he acts as a lead engineer to manage the subdivisions of the team. The members break the car apart into several categories and each member of the team has a chance to become a design leader for that category or be a part of the team that is in charge of designing and building it respectively.
This July, the team of students will be traveling to Michigan International Speedway to compete against 120 other schools from around the world. Their car is judged by top engineers from the automotive industry like General Motors as well as the racing industry like Formula 1 race engineers. "As a team, we use this club and any experience that comes with it as a learning experience to further our engineering knowledge and to help us become a more well-rounded engineer," Mason says.