Recent Graduate Launches Country Music Podcast by Applying Skills Learned in Podcasting Course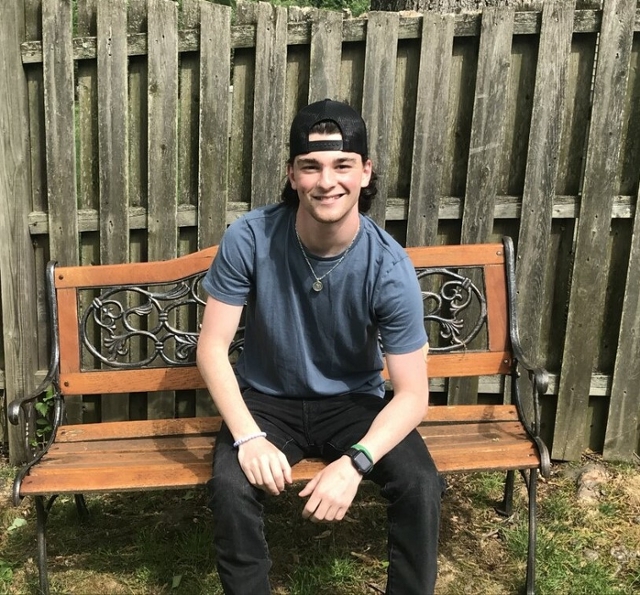 Kyle Corbliss '20 says he decided to start a country music podcast called Remember Country Music because he has a strong desire to work in the country music industry. "It's something I'm incredibly passionate about," he says. "I think that the country music genre as a whole says a lot when it comes to the ability for these songwriters to take a guitar and four chords and make it a hit."

Corbliss says the podcast is a great way to keep busy and gives him valuable experience while he applies for radio and television jobs. A double major in communication, and digital media and journalism, Corbliss had a newsroom internship at Fox Business in New York City last summer, and learned podcasting production in Assistant Professor Abe Hefter's podcasting course. To find artists to interview, Corbliss says he typically reaches out to them through an Instagram account (@rcm_podcast). Each week, he sits down with a different singer-songwriter and drops a new show every Friday. 
You can listen below to his recent conversation with singer Jordan Rager about what it is like to be a songwriter during this unusal time in history, and what direction songwriting may go post-pandemic. 


"Since I've been getting more and more songwriters/artists, it's been kind of a networking thing for me," said Corbliss. "They tell their friends, who I may also be reaching out to, to look out for me—so that's been super nice!"
 
Corbliss says that on the East Coast, other than mainstream country music, not many people dive into the lower-level artists working hard to make a name for themselves. "That's kind of my whole goal behind it. Taking smaller artists and introducing them to people who follow me."