Professor Marcia Seabury Retires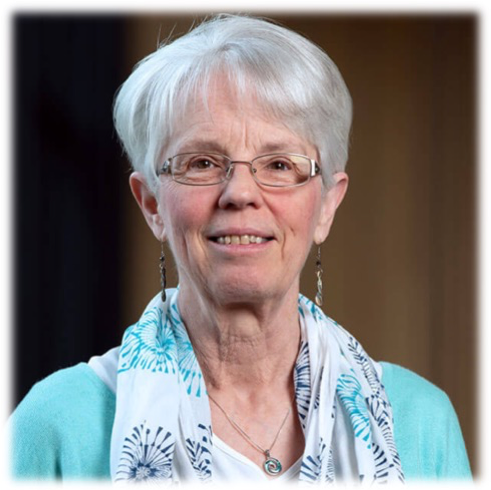 Hillyer College English professor Marcia Seabury will retire from the University of Hartford on June 30. Marcia's tenure at the University has been long, multifaceted, and distinguished. She began teaching at Hillyer College in 1984, and this marks the end of her 36th year as a member of our community.
While it would be impossible to enumerate her many accomplishments as scholar, teacher, and mentor, a few highlights demonstrate her range of interests, talents, and successes. First, Marcia has long been a practitioner of interdisciplinary education. Indeed, I doubt whether you will find anyone at the University who has as much expertise in this field. For the book Interdisciplinary General Education: Questioning Outside the Lines, Marcia served as editor, wrote the introduction, and contributed a chapter and an afterword. She has also published three book chapters and several peer reviewed articles on the field. In addition, Marcia's articles on Frankenstein, Mary Gordon, E. M. Forster, critical thinking, and composition (this is a partial list) indicate the wide range of her interests. As an accomplished poet, Marcia has recent or forthcoming poems in ISLE, The Satirist, and English Journal, to name only a few. There's more to be said about Marcia's scholarly and creative accomplishments, but the essence of what we do in Hillyer College is teach undergraduates. 
Consider the thousands of students who have passed through Marcia's classroom and the courses that hint at Marcia's expertise (Romanticism in the Arts; Hawaii: People and Culture; Mythology: Tales of Transformation; English Literature, Advanced Composition, and so on). Teaching is an act of hope, a vocation of hope, one invested in a future that can only be assumed. It takes a special person like Marcia to invest in that hope, year after year. 
While Marcia's teaching, scholarship, and creativity are impressive by any standards, her service is equally laudatory. Marcia has chaired the English department since 2006, leading it through any number of challenging transitions. She has shared her expertise in interdisciplinary studies with the University as a whole. For example, from 2002 until 2019, Marcia was the course coordinator for the University's AUC/UIS program, a role that followed naturally from the years (1993-1996) when she directed the program. Marcia's most recent service to the College is through the Hillyer Writing Group, formed in the wake of her service as one of the University Writing Fellows. As is the case with scholarship and teaching, she is and has been an exemplary university citizen. 
One of Marcia's colleagues, Professor Robert Dryden, perhaps expresses her enormous influence best: "Professor Seabury is one of the most important influences for me, personally and professionally. On a personal level, she is generous, wise, and sincere—always honest and always willing to lend a hand. Professionally she has been a wonderful mentor and colleague.  She cares deeply for her department members—she is always available to discuss any matter, and she routinely helps and guides her staff so that we can be better teachers."
Marcia, you will be deeply missed.