The Whiteness of Human Rights: Queer Women of Color and the Horizon of Humanity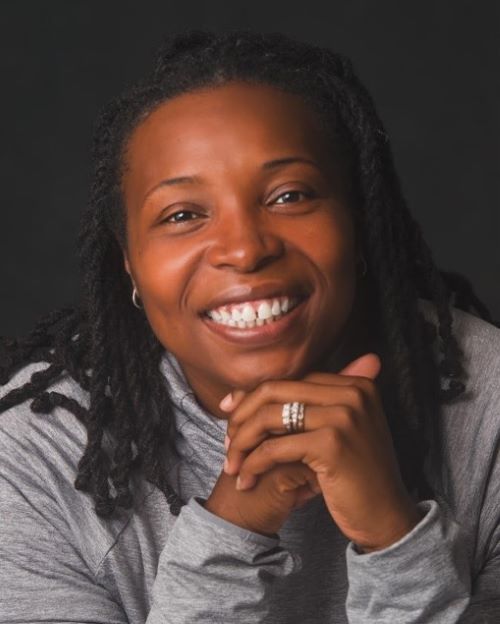 University of Hartford Celebrates Women's History Month
The Whiteness of Human Rights: Queer Women of Color and the Horizon of Humanity
The Office of Diversity and Community Engagement and University Interdisciplinary Studies presents a virtual discussion with Adrienne Billings-Smith "The Whiteness of Human Rights: Queer Women of Color and the Horizon of Humanity." This virtual event will take place on March 18 from 2:10 p.m.-3:10 p.m. Adrienne Billings-Smith, co-founder of Concerned Parents of Color West Hartford, lawyer, mom, spouse, and athlete, will talk about the intersectionality of human rights, LGBTQIA rights, women's rights, and race. She seeks to expand the white-cis lens so that everyone feels truly included in the conversation.
Speaker:
Adrienne Billings-Smith is a local attorney, flight attendant, and co-chair of West Hartford Human Rights Commission. As a black, queer woman from the south, Adrienne has navigated racism and discrimination her entire life. She chose to leave Florida in hopes that New England would afford her family a better life culturally, financially, and politically. Unfortunately, she recognized that racism has no boundaries and realized she needed to speak up for her family and community. In the wake of police brutality and the numerous stories about inequity in education, she saw the need for a voice in her community and so started the Concerned Parents of Color of West Hartford to advocate for change in education, legislation, and representation.  Her vision is to build and sustain an open, honest dialogue with leaders of the town and most importantly to hold the leadership accountable to its citizens of color. She believes that if a community acknowledges these injustices it can move forward and defeat racism and its effects.  As she states to anyone who will listen, "I don't need you to move a mountain, but I need you to pick up a rock". 
Register Now
To RSVP, please register online. WebEx information will be sent to you automatically following your registration. 
Please email questions about the program to Brianna D'Arcangelo, Program Coordinator for the Office of Diversity and Community Engagement, at darcangel@hartford.edu.