Barney School of Business Hosts its 2022 Veru Symposium and Announces the Charles R. Canedy III Scholarship Recipients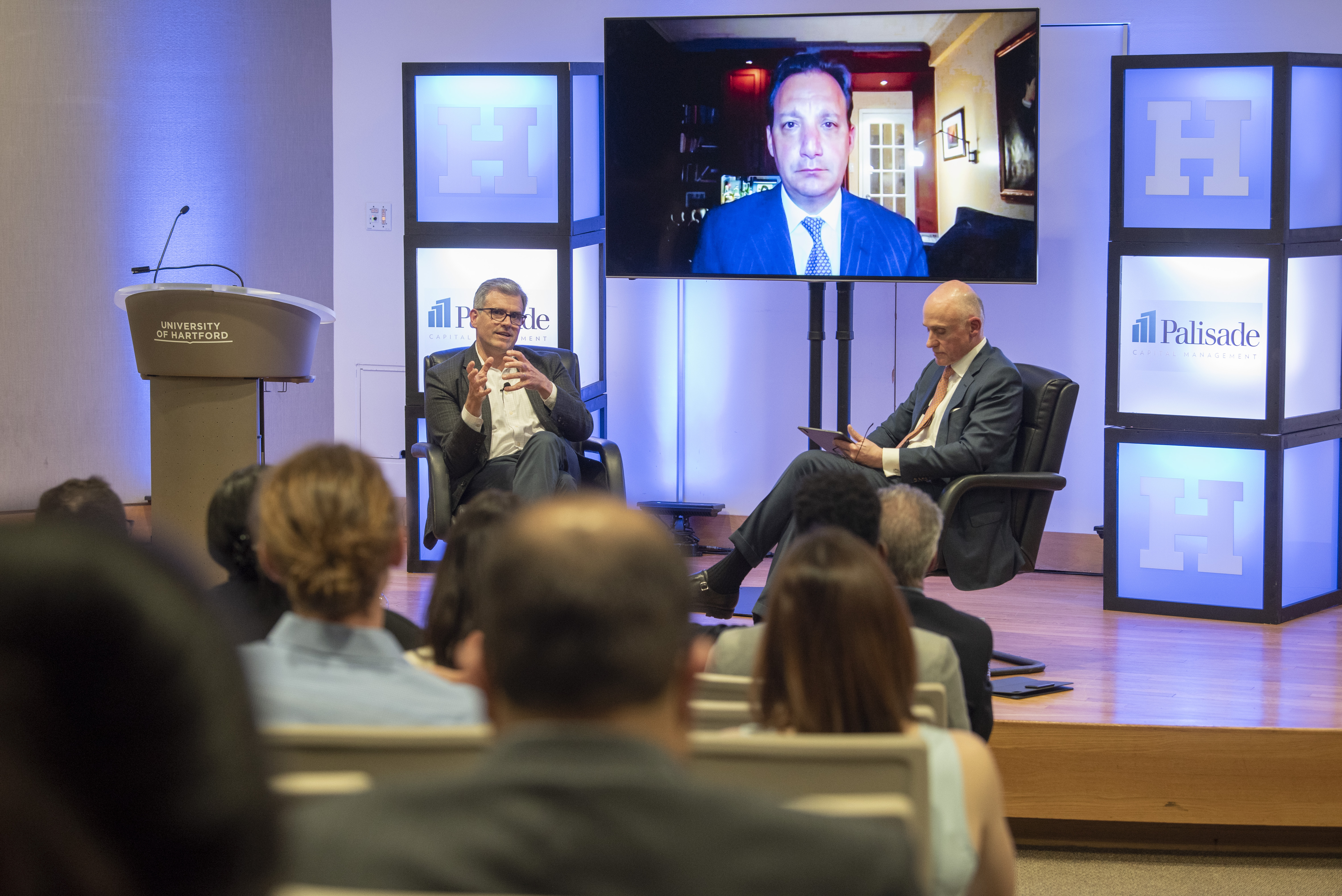 The Barney School of Business hosted its Veru Symposium and Cocktail Reception on Thursday, April 7, 2022. The guest speakers included Dan Veru, Palisade Capital CIO, Jason Trennert, chairman and CEO of Strategas, and Tom Jessop, president of Fidelity Digital Assets. UHart students had a very engaging Q&A discusison and networking session with our guests after their talk on the Future of Finance: Digital Assets, Cryptocurrency, and Decentralized Finance. 
The recepients of the 2022 Charles R. Canedy III Scholarship were also announced at the event. They are: Albani Soleil Hunt '24 and Darrien Alexander Stephens '23. 
Please view the event recording and pictures using the link below.