Barney's Career Ready Closet Is Open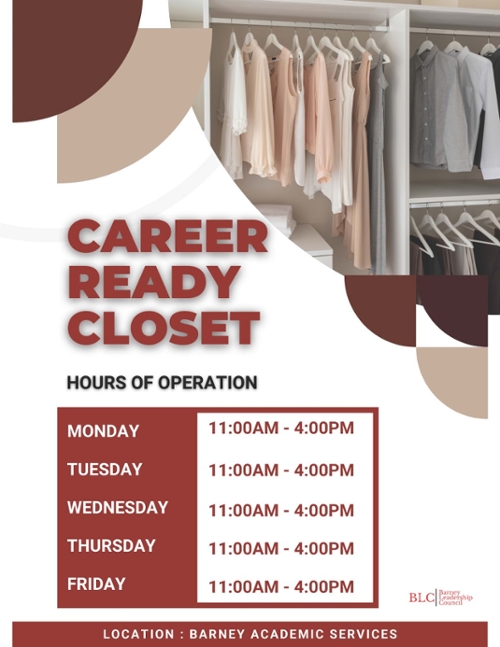 The Career Ready Closet is Barney's newest Career Ready initiative! There is a closet in the Academic Services office (A227) on the main floor in Auerbach where students can come in and either rent for free or buy professional attire. These clothes are donated, and students can either rent them for a 2-week period (like for an interview or event coming up that you need business casual/professional attire for) OR you can choose to buy the item for an extremely discounted price!
If you have good condition items that you are willing to donate, the current needs are women's shoes and accessories, men's clothing (specifically suit jackets and dress pants), men's belts, and men's shoes. The hours of operation are Monday through Friday 11 a.m. – 4 p.m. 
Come check it out!