Alicia Queally Named Director of Athletics and Recreation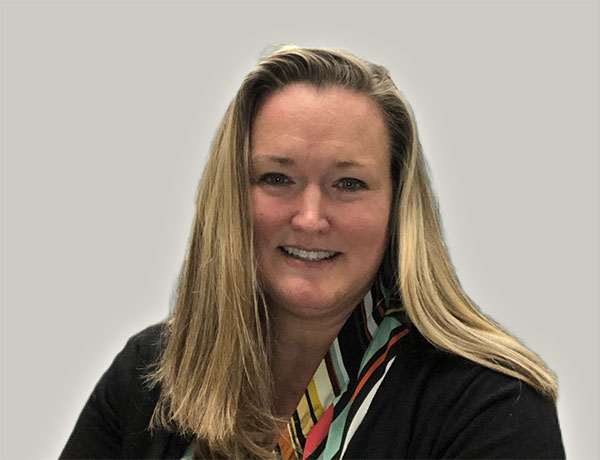 Alicia Queally, who has built an impressive résumé in collegiate athletics administration over two decades—including at three other universities in Connecticut—has been named director of athletics and recreation at the University of Hartford.
Queally has a been a member of the senior athletics management team at Stetson University (Deland, Florida) since 2012. In addition to her role as deputy AD, she serves as senior woman administrator for the department and is one of three deputy Title IX coordinators on campus. At Stetson, Queally is responsible for oversight of multiple sports and key areas that include budget and administration; ticket operations; facilities; sports medicine; and gender equity.

Prior to Stetson, Queally gained a wealth of experience in all phases of athletics administration at Sacred Heart University, the University of Connecticut, the University of New Haven, and Seton Hall University.
"We are excited to have someone with Alicia's background and experience become part of the UHart community," says Vice President for Student Success and Dean of Students Aaron Isaacs. "The search committee was inspired with how Alicia's core values blend so well with our institutional mission—embracing academic excellence and creating an inclusive environment by putting students first, in addition to creating a positive and competitive collegiate athletic experience."
"I am excited to lead the Hartford Hawks into their next chapter within the NCAA," Queally says. "I am grateful to President Mulready, Aaron Isaacs, RJ McGivney, and the entire search committee for providing me the opportunity to be the next leader of the Department of Athletics and Recreation. Throughout this process, it was apparent that the University of Hartford community is a special place."
Queally's engagements within athletics extend far beyond campus. She has been a member of conference, championship, and national committees, including roles on both the NCAA Legislative Council and NCAA Nominating Committee. She participated in the 2020 TopConnect AD Leadership Symposium and is a graduate of the Women Leaders in College Sports Executive Institute, the Sports Management Institute, and the NCAA Pathway Program.
"I am honored to be selected for this role to lead such a talented group of coaches, staff, and student-athletes," Queally adds. "Empowering our student-athletes and leading them to excellence will be at the heart of all that we do each day. We will continue to grow together as a department and University by honoring the traditions of the past, while continuing to work to create the best student-athlete experience that we can have in the present and build for the future."
Queally earned dual bachelor's degrees (management and society; sociology) at the University of North Carolina, where she was part of NCAA Tournament teams in both basketball and volleyball. She received the ACC Top 6 for Service Award as a senior, in recognition of her community service efforts. Queally later earned a Master of Business Administration, with a concentration in management, from Seton Hall.
A busy schedule does not stop Queally from engaging in the local community. She currently serves in Florida as a board member of The House Next Door, whose mission is to nurture and empower families to help build stronger communities. 
The University of Hartford began competition this year as a member of the Commonwealth Coast Conference, an NCAA Division III athletics conference comprising 10 colleges and universities throughout the New England region. This past weekend, the Hawks claimed the Eastern College Athletic Conference Women's Soccer Division III postseason championship, outscoring their opponents 13–2 to cap off a season where they won 16 of 18 games.
"My family is excited to return to Connecticut," Queally expresses, "and looks forward to becoming part of a community that embraces our student-athletes and teams—so that UHart can continue to achieve greatness."
Empowering our student-athletes and leading them to excellence will be at the heart of all that we do each day. We will continue to grow together as a department and University by honoring the traditions of the past, while continuing to work to create the best student-athlete experience that we can have in the present and build for the future."
Alicia Queally, Director of Athletics and Recreation