Grammy Career Day Held at the University of Hartford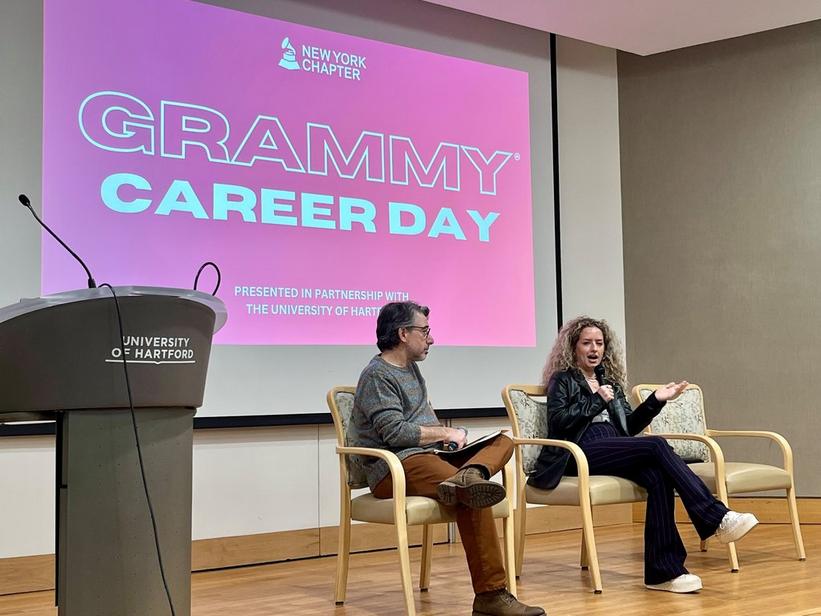 Hartt Professor Marcus Thomas partnered with the New York Chapter of the Recording Academy to host Grammy Career Day on Oct. 24. The Hartt School welcomed 67 high school students from four area schools to a half-day conference on the business behind music and entertainment.  
Aspiring music business students from Weaver High School, Hartford High School, Kinsella Magnet School of Performing Arts, and Springfield Conservatory of the Performing Arts spent the morning learning firsthand from seasoned industry professionals. The high school students were joined by several Music and Performing Arts Management students from UHart. 
You can find a recap of the day's event on the Recording Academy's website.