College of Engineering, Technology, and Architecture
BS in Construction Management and Technology
The Construction Management and Technology program aims to prepare students to fulfill the growing and expected demands for entry-level management positions in the construction industry.
Through this program, students will strengthen critical thinking skills and discover key components of collaboration, management, and design. The curriculum was carefully designed to expose you to various career options within construction. Most importantly, an internship is required to graduate, which ensures students will have guaranteed field exposure.
About the Major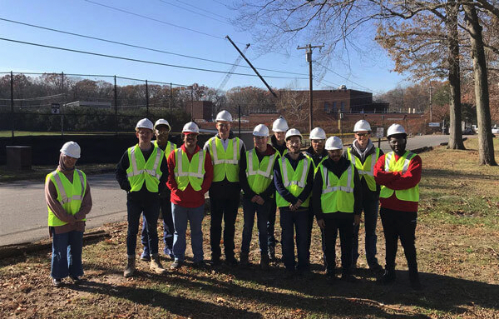 Construction Management and Technology program is the College of Engineering, Technology, and Architecture's (CETA) newest major. The program will benefit from existing and new courses held in CETA's newly-renovated laboratories in the United Technologies (UT) Hall, Dana Hall, and the Hursey Center. ABET accreditation will soon be available so our graduates have the opportunity to be industry certified by NICET, or even take the Professional Engineering Licensure exam.
Why UHart?
Before graduation, students will be prepared to identify which area of construction they are more interested in; vertical or horizontal construction. Courses are seamlessly intertwined between CETA's Department of Architecture, Department of Civil, Environmental, and Biomedical Engineering, and the Barney School of Business to encourage a well-rounded learning experience.
Horizontal construction involves constructed elements that navigate the Earth's surface, or parallel to the Earth's surface, above it or below it, including but not limited to roads, bridges, tunnels, pipelines, and airport runways.


Vertical construction involves constructed elements that are intended to be perpendicular to the earth's surface. These are recognized as buildings or architecture. Students interested in vertical construction will take Site Planning and Development (ADT 353), as opposed to Building Information Modeling; Heavy Construction (CMT 412).
Degree Requirements
For more information, and to see a complete list of degree requirements, visit the Course Catalog.
Total credit requirements:
127-130
ADT 160: Studio Shop Op&Safety
ADT 112: Intro to the Built Environment
CMT 110: CM Tools and & Intro to Engineering
CE 340: Construction Management
CE 442: Construction Planning & Scheduling
CMT 328P: Internship In Construction
Career Outlook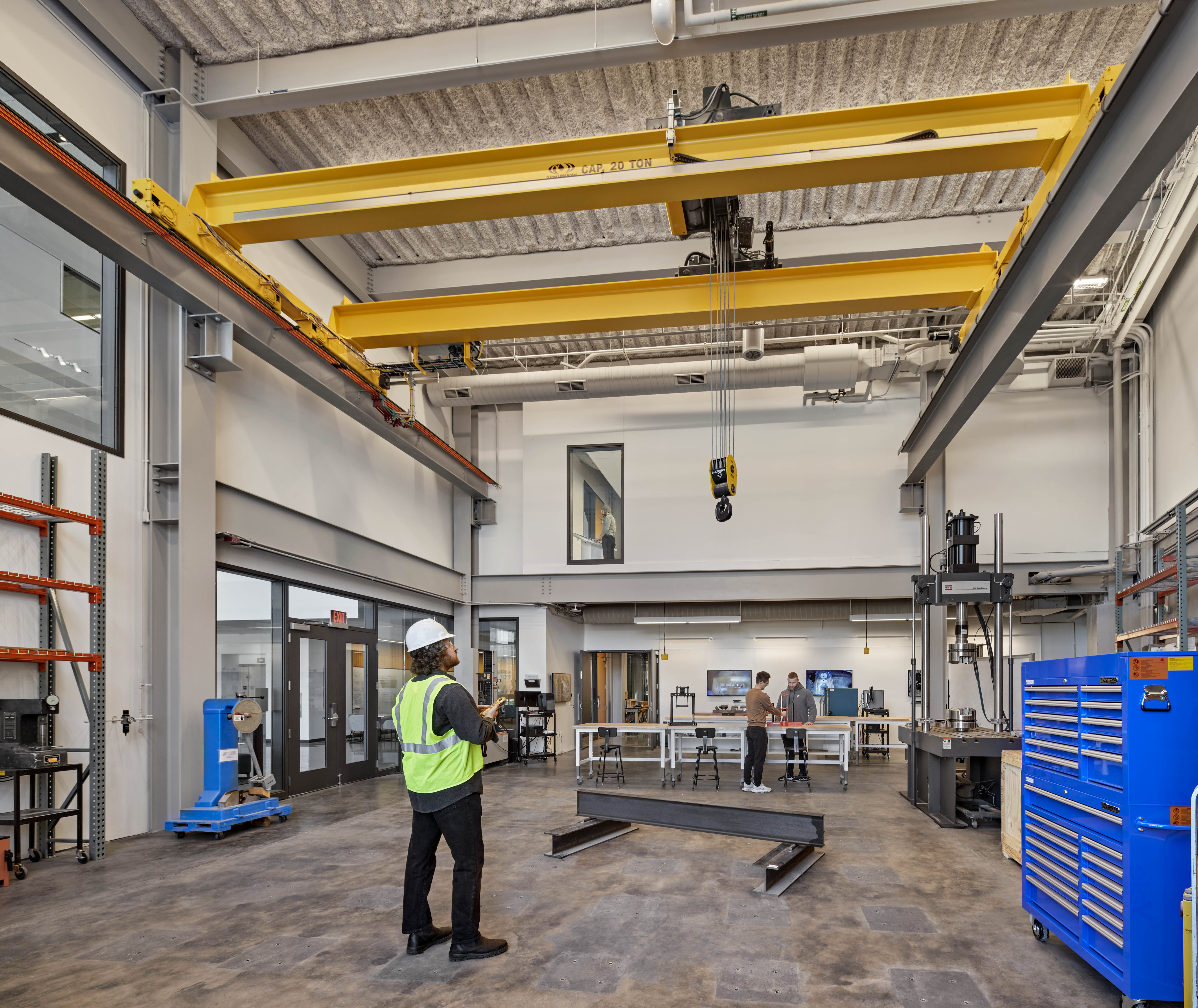 This program will help you apply knowledge, techniques, skills, and modern tools of mathematics, science, architecture, engineering, and technology to solve broadly-defined engineering problems appropriate to your discipline of interest.
From designing systems to conducting standard tests, measurements, and experiments, students will masterfully learn how to improve construction and technology processes.
The construction management industry has seen an 11% increase in occupational employment nationally. Graduates will be entering an expansively growing field offering numerous career opportunities and room to grow.
The Construction Management and Technology program aims to prepare students to fulfill the growing and expected demands for entry-level construction management positions in the construction industry. During their careers, our students:
Will work collaboratively among students from the first semester through several first-year experiences in several courses such as CE 250, CE 260W, CMT 326, CMT 410, CMT 426P.


Practice oral communication and teamwork skills through project-based courses, such as ADT 110, ADT123, CMT 426P, and the expectations/requirements of students presenting their work every year, culminating in students presenting their final design at the CETA Design Expo.


Are exposed to quantitative literacy in several required courses in mathematics, CMT, ADT, and CE courses.


Develop management skills through curriculum courses in accounting, finance, and management with the Barney School of Business.


Demonstrate their mastery of oral and written communication skills through a senior project course series that includes project presentations to an audience of peers, faculty, and volunteer business/industry representatives.
At the end of the program, students will be exposed to substantial industry experience that can ultimately help students choose a focus in the profession.