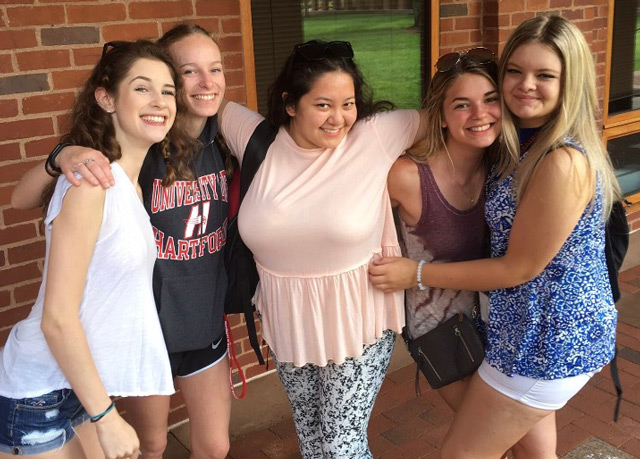 Summer Bridge is a free program offered the summer before move-in! Spend a week on campus and get a head start at Hillyer College. You will live in our residence halls and get to know other incoming first-year students.
During the week, take a 1-credit course in Academic Strategies (ASB 110), and choose to either focus on math or writing skills. Hillyer faculty will help you identify your learning style.
There are so many reasons why I am thankful for being able to attend Summer Bridge. It gave me the opportunity to connect with others in my classes and also connect with professors.
Larraine Casey, A'20, '22
2020 Dates: July 12–17
If you are interested in Summer Bridge, please send an email to Laurie Fasciano, executive assistant to the dean, at fasciano@hartford.edu.