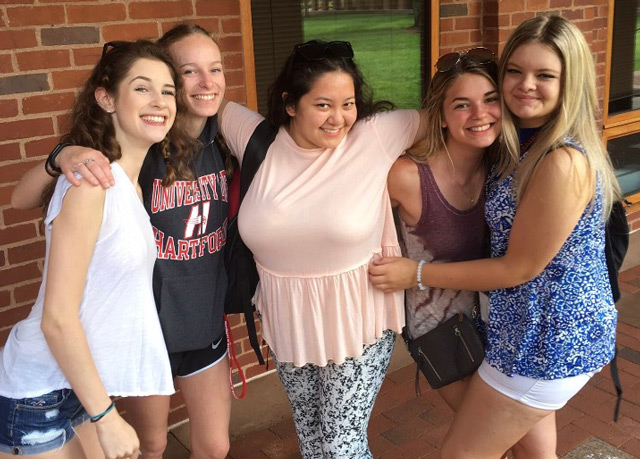 Summer Bridge is a free program offered the summer before move-in. We are disappointed that our Summer Bridge program cannot be offered this July. The Governor of the State of Connecticut has issued an Executive Order that colleges and universities may open as early as August 24, 2020. We are pleased that the University has provided a plan for a 2020 fall semester opening.
You Can Expect Strong Support From the Start
In place of the Summer Bridge program, Hillyer College will use the first few days of the semester to focus our attention on building our community. All of our new students will know each other for only a short while, so the priority of our faculty and staff is to have our students develop a strong comfort level with their new environment. Support services such as the Study Center, Math Lab, and Writing Lab will all be open starting within the first days of the semester. 

Our attention will be focused on your success! We look forward to welcoming you to campus!
There are so many reasons why I am thankful for being able to attend Summer Bridge. It gave me the opportunity to connect with others in my classes and also connect with professors.
Larraine Casey, A'20, '22