Hillyer College and Dual Admission
From your first day on campus, you will be part of Hillyer College and one of UHart's other schools. Beginning with your first semester, you will focus on taking classes in your intended major, as well as completing many of your general education courses. If you are undecided about your major, that's okay too. The added support and resources you will receive as a Hillyer student will help you explore your options and set you up for success.
The Hillyer College Advantage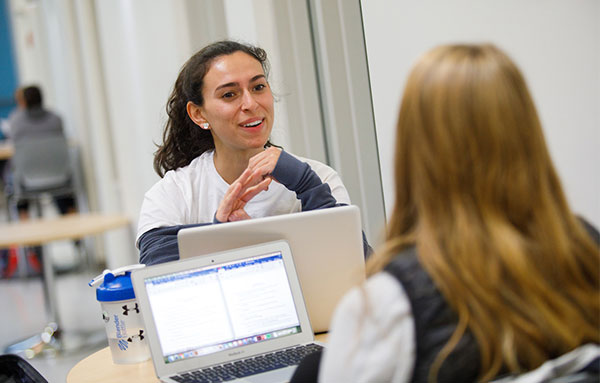 Our small class sizes, mentoring programs, and accomplished faculty will help you make a smooth transition into college. We work to streamline your movement into other UHart schools and colleges like the Barney School of Business, the College of Arts and Sciences, and the College of Education, Nursing and Health Professions.
Here is how Hillyer College compares with other private and public universities:
| | HILLYER COLLEGE | Most Private Universities Like UHart | Most Public Universities |
| --- | --- | --- | --- |
| Class Sizes | No more than 18, math classes no more than 15 | 25 students at most | Up to 300+ students |
| Accomplished Faculty | Courses taught by faculty, of which 94% have doctoral degrees | Most courses taught by faculty, with some help from teaching assistants | Many first-year courses taught by teaching assistants |
| Tutoring Services | Free Math Peer Tutoring, Writing Center, and Faculty Mentors | Free Tutoring Services such as Writing Center, Science and Math Peer Tutoring, and Faculty Mentors | Some offer free tutor and writing centers |
| Summer Bridge Program | Offered free to incoming first-year students on a space available basis | Offered to some incoming students on a space available basis | Some offer to first-year students, but at a significant cost |
| Honors Program | Honors program includes a Hawaii trip to qualifying students | Honors program offered to all students who qualify | Honors program offered to some students who qualify |
Benjamin Weiner
Psychology , '25
Benjamin Weiner '25 is completing an internship in the Field Marketing Division of A.P. Keaton, a marketing firm in Great Neck, New York, that offers clients brand strategy and field, digital, and retail marketing.   
Benjamin started his UHart journey in Hillyer College and is pursuing a psychology major in the College of Arts and Sciences and a marketing minor in the Barney School of Business. He says he decided to attend Hillyer for the first two years of his bachelor's degree because he wanted smaller class sizes that would allow him to make connections with his professors.
Read more.
I thoroughly enjoyed Introduction to Business with Dr. Linda Moran. In that course I learned how to structure a business plan and I improved my oral presentation skills by completing many projects that I had to present to the class.
Student Spotlight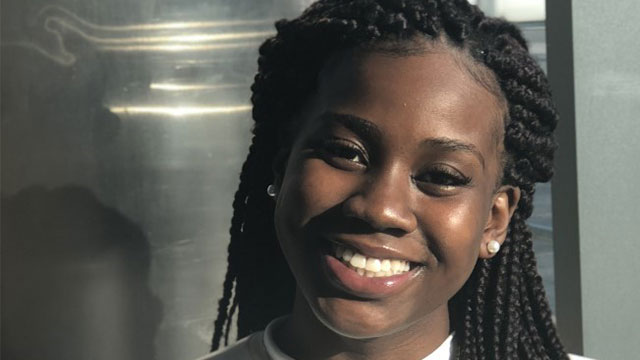 Kicha Pinthiere '23, a psychology major from Providence, Rhode Island, credits the Hillyer College Summer Bridge program with helping with her smooth transition into college. Summer Bridge is a week-long program where incoming students live on campus and take a 1-credit course in Academic Strategies, and choose to either focus on math or writing skills. 

"Attending Summer Bridge stimulated my brain," Kicha says. "It helped me get back into the groove of things academically." Kicha's experience with Summer Bridge is like so many others. Not only did it help her adjust to college-level coursework, but it gave her familiarity with the campus so that come move-in day in late August, Kicha knew exactly where she was headed on her first day of classes. "I made some amazing friends at Summer Bridge." 
There are not many schools that care about their students the way that UHart's Hillyer College does.
Kicha Pinthiere, '23,