Barney School of Business
Marketing
Prepare for leadership jobs in marketing. Concentrations allow you to specialize your skills and tailor them to your career goals.
About the Major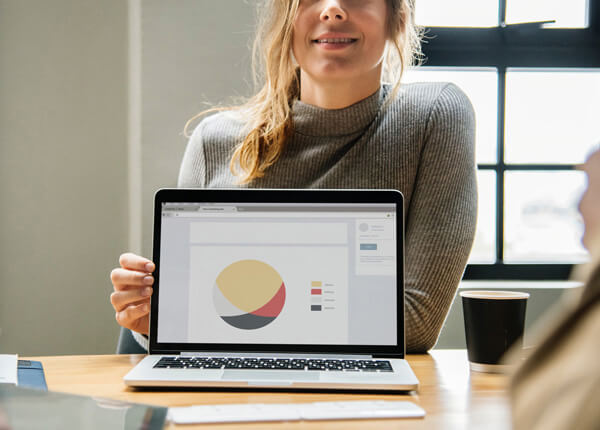 The Marketing major includes core business classes, to give you a background in all areas of for-profit companies and nonprofits. Then, delve deeper into the marketing field with more specialized classes. You may also choose any of the following concentrations to focus your career path.
International Marketing
Marketing Communications
Retailing
Services Marketing
An internship ties it all together, giving you hands-on experience for your resume and skills to use in your first job.
Degree Requirements
The program combines core classes, specialized courses, electives, and an internship. You will graduate with a Bachelor of Science in Business Administration.
For course descriptions and complete list of requirements, visit our course catalog.
Business and Professional Communication
Management and Organizational Behavior
Operations Management
The Legal Environment of Business
Specialized Marketing Courses
Consumer Behavior
Marketing Research
Marketing Strategy
Internship in Marketing
Electives
Career Outlook
Our graduates follow career paths in fields such as sales, advertising and promotions, retail, marketing research, and market analysis. They work in large and small, domestic and global, corporate and not-for-profit organizations, and in family businesses. You may work as a media buyer, a marketing manager, public relations specialist, brand manager, or other positions that require creativity and excellent communication skills.
Kaiya Scott '23, Marketing Major, 3+1 Program
Internship with Micro Business Incubator (MBI)
"The Barney School of Business has been incredibly helpful. The professors taught me discipline, how to create professional documents, and how to email my collogues in an appropriate way., Also, Barney events taught me how to better socialize."
About the Minor
Are you interested in learning more about marketing but prefer to major in another subject? You can minor in Marketing. Visit our course catalog for specific requirements for Barney students and non-Barney students.
Admissions
Applications for admission are considered on a "rolling basis." We look forward to welcoming you to Barney!