Connect with UHart virtually!
We have many options for students and families to visit campus virtually through interactive virtual webinars, information sessions, and virtual tours. Parents and families are welcome to attend with their student.
See our programming options below. 
College Readiness 101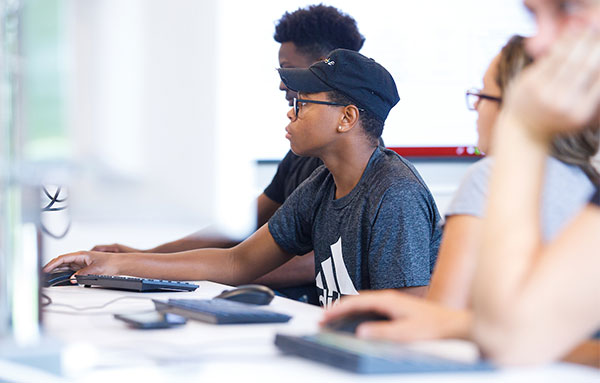 Join our Admission Team for a general presentation on College Readiness. Learn everything you need to know about the search, application, admission, and financial aid processes. During this presentation you can interact with a professional and get your questions answered live. We look forward to helping you start your journey in higher education! All presentations begin at 6:30 p.m. and you must be preregistered to participate.
Who should attend: High school sophomores and juniors interested in learning more about the college admissin process
Interactive Virtual Tours
Join one of our admission counselors and our Red Key tour Leaders for an interactive virtual tour of the University of Hartford's campus! Have your questions answered live, receive real time accounts from current students, and explore the campus alongside one of our tour guides!
Who should attend: High school juniors and seniors and transfer students are encouraged to attend but these events are open to all. 
Financial Aid Webinars
College is an investment in your future, but we understand that affording college can be challenging. With more than $95 million in available scholarships, UHart works to make college affordable. Learn about how to take advantage of these scholarships by attending our admission and financial aid webinar. Pre-registration is required. 
Who should attend: Accepted and incoming students for Fall 2021 (first year and transfer students).