2020 Anchor Award Recipients
The Anchor Award, the University of Hartford Alumni Association's most prestigious award, is presented each
Hawktober Weekend
. The awards were established to recognize alumni who have distinguished themselves by achieving the highest levels of professional and community accomplishments. Recipients of the 2020 Anchor Awards were honored on Saturday, Oct. 17.
Abdulaziz AlOthman '14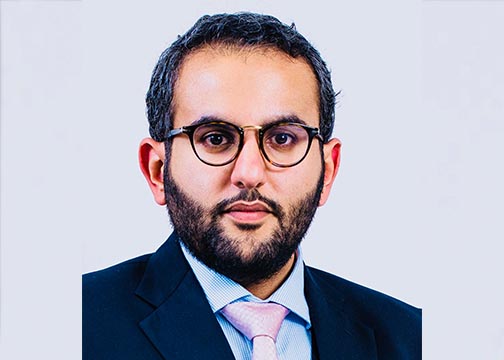 Outstanding Alum: Early Career Professional
Abdulaziz S. AlOthman is a management consultant within the Strategy and Transformation team at Ernst & Young—one of the Big Four accounting firms in the United States and globally. AlOthman advises large organizations and government entities in the Middle East on executing corporate strategies, designing target operating models, and formulating customer experience strategies.
Bernie Rosen '61 M'66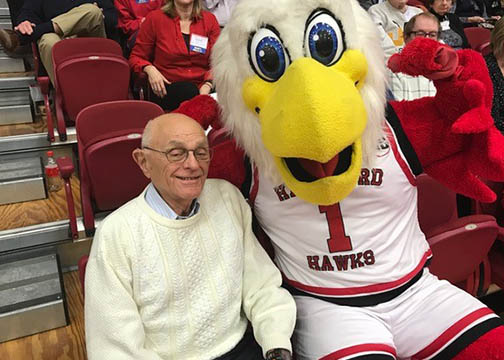 Outstanding Alum: Impact on the University of Hartford
Bernard "Bernie" Hersh Rosen dedicated decades of his life to education, beginning his career in 1966 as a teacher at South Windsor High School, where he worked until 1977. He then went on to New Britain Senior High School from 1971 to 1995, holding positions as an accounting and business law teacher, chairperson of the business department, vice principal, and, lastly, as housemaster. Even in his retirement, he continued his service to education, working as a part-time substitute teacher and acting vice principal at Cromwell High School.
Christopher Albert M'10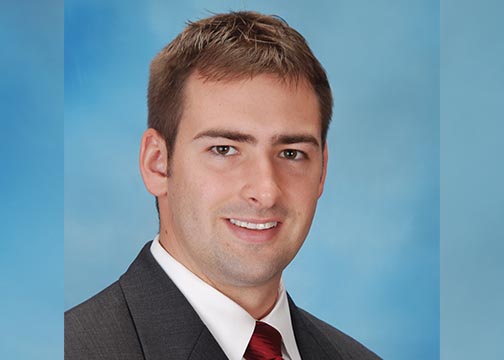 Outstanding Alum: Early Career Professional
Christopher P. Albert has established himself as a young leader throughout the finance space. Based in Hartford, he began his career with Deloitte in 2006 as a tax consultant, from which he quickly advanced to manager in 2010 and senior manager in 2013. In 2016, he was admitted to the partnership, where he serves as a business advisor and consultant to many of the firm's largest clients in the insurance industry. 
Kenneth Glueck '89
Outstanding Alum: Exceptional Professional Success
Kenneth Glueck is a well-known name in the tech space. He has spent more than two decades with the software giant Oracle, where he currently serves as executive vice president in the office of the CEO. As noted in Vox, Glueck "built a career as a tech lobbyist before there was a phrase for it."
Nelba Márquez-Greene '97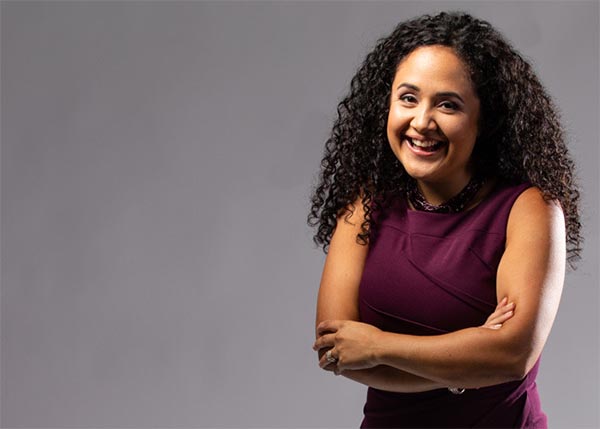 Distinguished Alumna Award
Nelba Márquez-Greene is the founder of The Ana Grace Project. She founded The Ana Grace Project in 2013 as a response to the school shooting in Sandy Hook, Conn., in 2012, which took the life of her daughter, Ana Grace Márquez-Greene. The Ana Grace Project is dedicated to promoting love, community, and connection for every child and family through three initiatives: partner schools, professional development, and music and the arts. 
Rachna Khanna M'03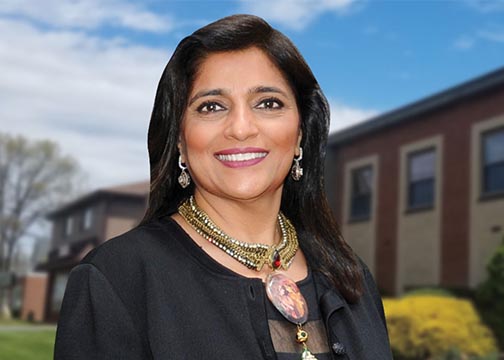 Outstanding Alum: Exceptional Professional Success
Rachna Khanna is the founder and managing partner of Rachna Khanna Law, LLC, based in Manchester, Conn. The firm specializes in immigration, naturalization, and small business law, as well as estate planning, personal injury, will planning, criminal defense, trust and estate litigation, and labor and employment law.
Sidney Kaplan '69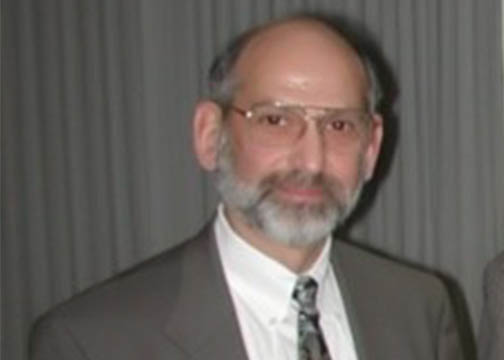 Outstanding Alum: Exceptional Professional Success
As a student at the University of Hartford, Sid Kaplan majored in music and graduated with a bachelor's degree in music education from the Hartt School in 1969. He was a member of various performance organizations and the Phi Mu Alpha Sinfonia honors fraternity and later received his master's degree from Michigan State University. Kaplan was the band director at a public high school for many years, directing the concert band and award-winning jazz ensemble.
Katharina Lindner '03 M'05
Outstanding Alum: Posthumous Recognition
Katharina "Kat" Lindner was a gifted film and gender scholar, published author, and highly accomplished athlete. Lindner was a lecturer in film and media and a member of the Centre for Gender & Feminist Studies at the University of Stirling, UK. Her research interests were interdisciplinary and included gender and queer theory; feminist film and cultural criticism; question of identity, subjectivity, and embodiment; and film phenomenology, as well as media and sport. In 2017, Lindner published her book Film Bodies: Queer Feminist Encounters with Gender and Sexuality in Cinema, which takes existing debates into new directions and integrates queer and feminist theory with film phenomenology, exploring the female body's presence in a range of genres including dance, sports, and queer cinema.
2020 Virtual Anchor Awards Ceremony Program
2020 Anchor Awards Video 
Welcome remarks from David Gordon, Board of Regents Chair
Remarks from President Gregory Woodward
Remarks from Alumni Board of Directors President Maureen Leathers '05 
Introduction of Award Recipients by Alumni Board of Directors Anchor Awards Chair Laura Dinan Haber '07 
Remarks from each 2020 Anchor Award Recipient in the following order:
Outstanding Alum: Post-Humous Recognition
Katharina Lindner '03 M'05
Outstanding Alum: Early Career Professional
Christopher Albert M'10
Abdulaziz AlOthman '14 
Outstanding Alum: Exceptional Professional Success
Kenneth Glueck '89
Sidney Kaplan '69*
Rachna Khanna, Esq. M'03
Bernard Rosen '61, M'66*
Distinguished Alumna
Closing Remarks from Sr. Director of Alumni Engagement Caitlin Trinh
*Sidney Kaplan '69 and Bernard Rosen '61, M'66 were honored but not present at the event.