Latasha Jarrett Raineault '08, D'10
"GIVING BACK TO UHART PROVIDES ME WITH A WAY TO ALLOW A FUTURE STUDENT TO SHARE IN THE SAME POSITIVE EXPERIENCE I HAD"
For Latasha Jarrett Raineault '08, D'10, a former student-athlete, an experience with a running injury while in college inspired her to pursue a career. Now, Dr. Raineault, a physical therapist in West Hartford, is helping others heal.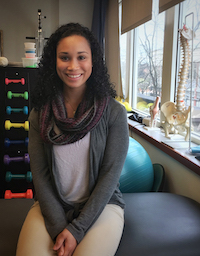 What is your fondest UHart memory or favorite UHart tradition?
Balancing life as a student-athlete. I have fond memories of competing of the track and field team, along with late nights in the library with my friends in the physical therapy program. The challenge of being both a student and athlete helps me a great deal in juggling my career and daily life.
Many alumni choose to stay engaged with UHart after they graduate. Can you tell us what inspires you to give back and stay connected?

I feel blessed to have maintained so many strong relationships from my UHart experience. Between student-athletes and classmates, I have developed life-long relationships that I value greatly. Staying connected to UHart allows me the opportunity to stay in touch with these friends and classmates as the years go by. By giving back to UHart, it provides me with a way to allow a future student to share in the same positive experience that I had.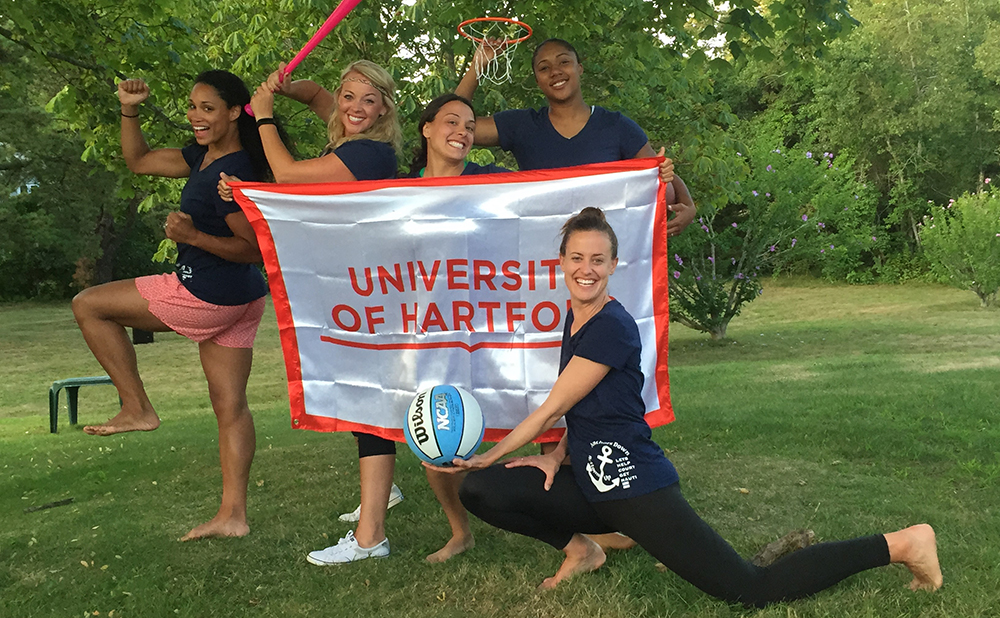 Was there a defining moment at UHart that led you on the path to where you are today?

During my sophomore track season, I developed a running injury which led to physical therapy. I had an amazing experience with the clinic on campus which, at the time, was run by professors in the program. It gave me the opportunity to observe what happens first-hand. As I made progress and my injury healed it confirmed for me that physical therapy would be the right career.
More about Latasha: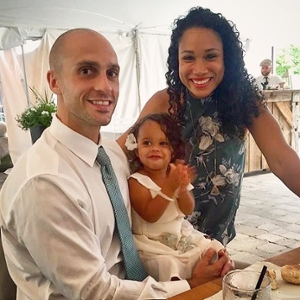 Dr. Latasha Jarrett Raineault is a physical therapist for Hartford Hospital Rehabilitation Network, managing their Blue Black Square office in West Hartford, Conn. Additionally, she is an adjunct professor at UHart in the physical therapy department.
A cross-country and track student-athlete at UHart, Latasha won the national NCAA Division I Sportswoman of the Year Award in 2008. She also won the America East Conference Sportsmanship Award that same year.
Latasha's hobbies include CrossFit, spending time with her family, and starting overly ambitious DIY projects. A resident of West Hartford, she is married to Jordan Raineault, and they have a daughter, Maya.
Would you like to be featured in an upcoming alumni spotlight? Let us know!