Carolyn Reibling Bligh '87
"WE ARE ONE BIG FAMILY THAT SUPPORTS AND HELPS EACH OTHER."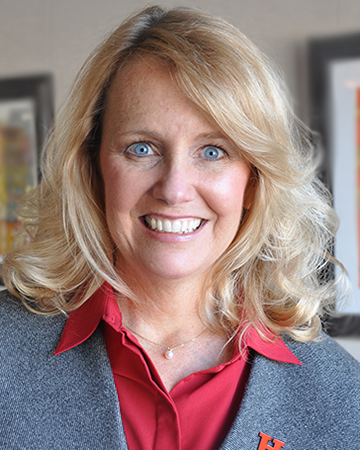 Carolyn Reibling Bligh '87 knows the importance of staying connected to her University of Hartford family. As the current president of the Alumni Association, she plays a vital leadership role in keeping other alumni connected as well. In this Spotlight, Carolyn shares some of her favorite things about UHart and how her experience has helped her succeed.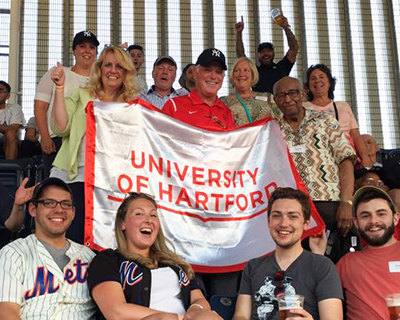 Many alumni choose to stay engaged after they graduate. Can you tell us what inspires you to give back and stay connected?
Thanks goes to the UHart community (students, faculty, staff, alumni, and friends). They make it easy to be a part of the community and to give back and help. I've been engaged in many different roles over the years, and now am so honored to serve as the Alumni President. We are one big family that supports and helps each other. #UHart4Life
Did you have a favorite professor, coach, or mentor who helped shape your UHart experience?
The Hartford Art School had amazing professors. Each one had their own special way of teaching and they were all very effective. It was a privilege to attend such a well-respected institution. They pushed us, and sometimes to the breaking point. All the pushing just made us stronger, and I am thankful for how my post-graduation career has turned out. I wouldn't change a thing.
Learning about the laws and process of design will help influence how you see and experience design around you. Being more observant and challenging the conventional can lead to great design discoveries.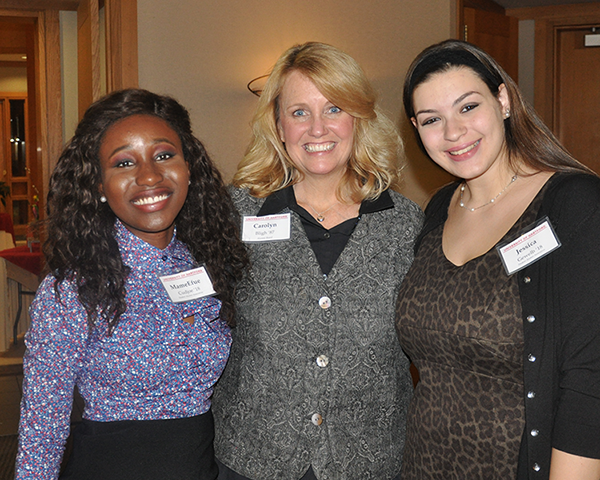 What advice or career tips would you give to current students and young alumni?
1. Care more, work harder.
2. Believe in yourself and your ability.
3. Must show enthusiasm and passion. You can't fake it, you need to live it.
4. Your reputation is everything. You're as good as your last project/job.
5. Be careful what you say and how you present yourself, especially in social media.
6. People will remember how you made them feel, more than what you said.
7. You will be challenged to compromise your standards. Always defend what you believe in.
8. Stay connected to UHart, as it will be a go-to for them as they build their career and relationships…and it's a family.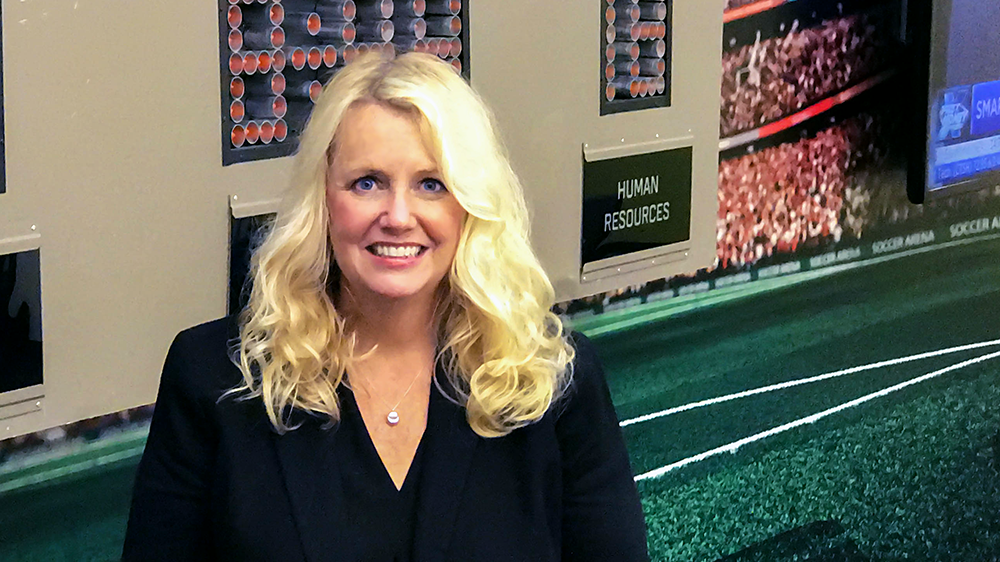 More about Carolyn:
Carolyn graduated in 1987 from the Hartford Art School at the University of Hartford with a BFA in graphic design (now called visual communications design.) Her education laid the foundation for her long career, from directing the graphic design department at a major architectural and design firm in the Northeast to running her own successful design company for over 23 years. She is currently the Director of Facilities Design in Global Operations at ESPN headquarters in Bristol, Conn.
In addition to serving as Alumni Board president, she has volunteered at the University on the HAS Alumni Forum and was a former board member for UHart's Construction Institute. She has also shared her expertise with students as a guest lecturer for CETA's Architecture department and for BAR211 at the Barney School of Business. Outside of UHart, she has served as president of the Society of Marketing Professional Services, commissioner for Simsbury Economic Development, and was a past board member for Commercial Real Estate for Women (CREW) CT.