"UHART WAS A BENCHMARK EXPERIENCE FOR ME, BOTH PERSONALLY AND PROFESSIONALLY."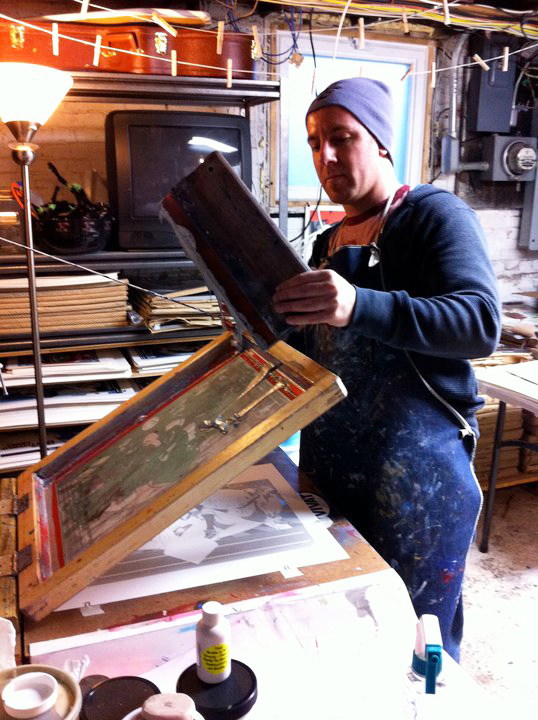 Chris Speakman '98 is living the dream, combining his passions for sports and art into a career he loves. He creates limited edition prints of professional athletes and teams inspired by 1940s propaganda art. His work has been featured in the Boston Globe, ESPN.com, and on CBS-Boston TV, as well as many other Boston-area and national media outlets. It was as a student at the Hartford Art School, working with professors and his fellow artist students, that he further developed his talents as an illustrator and printmaker. To this day, he cherishes his UHart experience and the connections made here.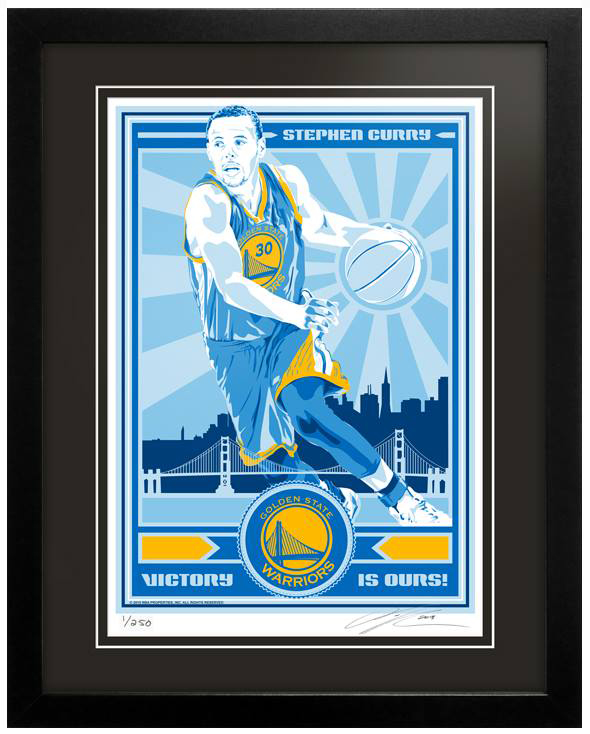 Did you have an "a-ha" moment when you knew what you wanted to do as a career?
I didn't have a "eureka" moment, but after taking lithography with Fred Wessel, I loved the idea of editions. I never really intended it to be a career. In fact, for the first 7–8 years after I graduated, I was solely a graphic designer.
Having worked with professional athletes and in the sports industry, what is one of your favorite experiences?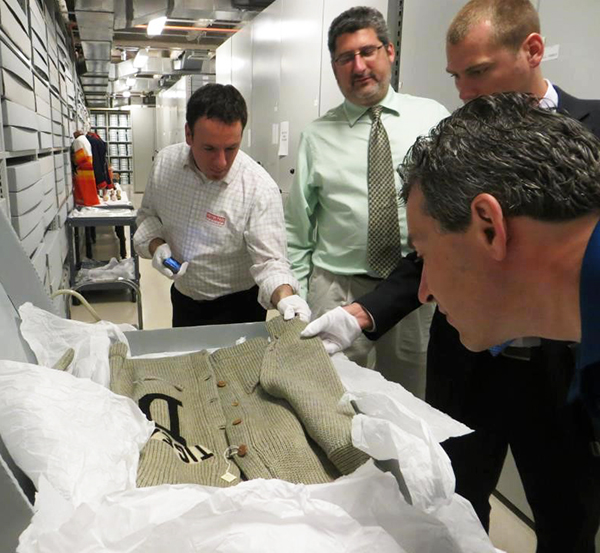 One of the coolest places my work has taken me was the National Baseball Hall of Fame and Museum for a private tour with the curator of the archives. For a life-long baseball fan, it was quite a thrill to hold Babe Ruth's bat and wear Ted Williams' glove. I also saw the All-Star Game program cover I designed there.
Many alumni choose to stay engaged with UHart after they graduate. Can you tell us what inspires you to stay connected?
UHart was a wonderful experience for me. Even though I graduated almost 20 years ago, I still cherish the many friendships I made there. It allowed me to mature and gain confidence. UHart was a benchmark for me, both personally and professionally.
What advice would you give current students and young alumni?
Take business classes outside of your major—it will provide perspective in whatever career path you choose. Also, if you had to take one class that would be a must-take, life-changing course, it would be Introduction to Philosophy.
More about Chris: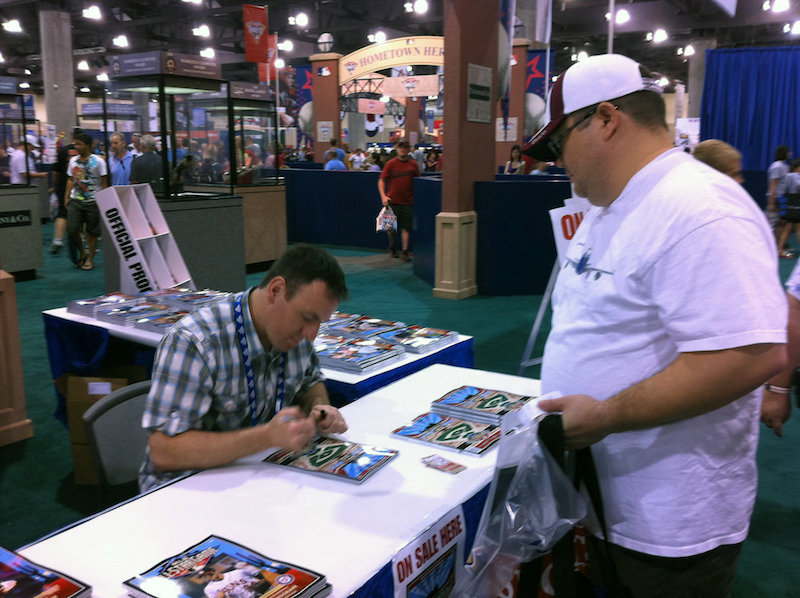 I graduated in 1998 and have worked as a graphic designer, illustrator, and printmaker, predominantly in the sports industry, for almost 20 years. I produce limited-edition prints that appear on SportsPropaganda.com for retail sale. I have also been commissioned for work by numerous professional athletes—both current and retired—and by many corporations. For instance, I have done a Super Bowl print every year for FedEx to give to its VIPs. I have also done work for Topps trading cards.