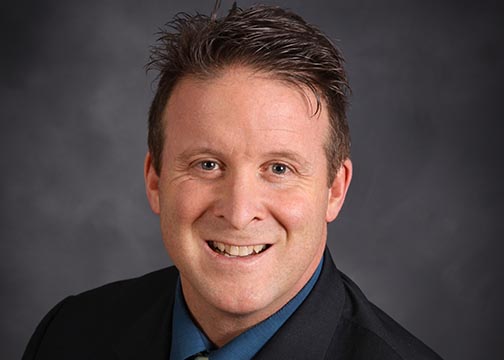 Tell us a little bit about your journey to the University of Hartford, and how you found yourself teaching and writing today?
It's all been a winding journey—like a spider web in some ways. I initially went to graduate school at CCSU (Central Connecticut State University) after I graduated from UConn to become a history teacher. While at CCSU, a few of my old classmates were in the process of becoming special education teachers and encouraged me to do the same. They said I'd never get a history job. I looked around at several different special education programs and picked UHart—and I have always been very happy that I did. I loved the school.
I was a wrestling and football coach. I needed to figure out a job that would allow me to continue high school coaching. I loved coaching, so becoming a teacher seemed to make sense. I didn't really want to become a teacher. I really just wanted to coach wrestling and football. But it looked like teaching was something I was going to have to do, so I could continue to coach. I must admit that I didn't enjoy teaching the first few years. But, eventually, I became good at teaching and fell in love with it.
The funny thing about writing books is that I never wanted to write. I was afraid of writing—I was afraid of it. However, my students kept hounding me to write a book so that I could inspire other kids like how I inspire them. Finally, I gave into their request and wrote my first book for them. I never thought I'd get published. But, somehow, I did, and things have just taken off from there.
Are there any lessons or experiences you learned while completing your master's at UHart that still resonate with you today?
I learned that I wasn't dumb while in grad school in UHart. I never felt like a good student. But, with a lot of hard work, I learned that I can do anything I set my mind to do in the academic world. Today, I have completed 14 years of college and have earned seven degrees. I have also written 30 books, several of them are academia books. Imagine that!
What gave you the motivation to take the leap into writing and what continues to drive you?
My students drove me to write a book. I wouldn't have done it on my own. Then, once I was published and holding my book in my hand, I was just blown away with what was possible. I caught the bug and have been writing nonstop ever since.
Wrestling is a big part of your story—how has that been influential in defining your career?
Wrestling helped build my self-esteem and confidence. I came from a dysfunctional home, rough home, rough neighborhood and didn't have a lot of self-confidence. Learning how to wrestle and win through enormous dedication and effort changed me. I went on to become a two-time state champ and two-time Junior Olympian. A decade later, I twice coached the Junior Olympics in North Dakota. Wrestling made the link of effort and success going together very clear to me.
What advice would you give to current students and young alumni?
Don't let life get you down. Keep trying. Keep going. Life and our professional path aren't a straight path. It's more like a spider web, where we have a bunch of different directions that we could go, and depending on the move we make, a whole bunch of new moves open up. It's quite a journey. But, if we work hard, and try to be kind to everyone we meet, it's a good journey.
Anything else you'd like to share?
UHart rocks! All you students going to school there have bright, fun futures ahead of you filled with possibilities. Stay positive and keep moving. Also don't be afraid to reach out to me for further advice. You can reach me via my website: DanBlanchard.net.