Co-Founder of Pasta Life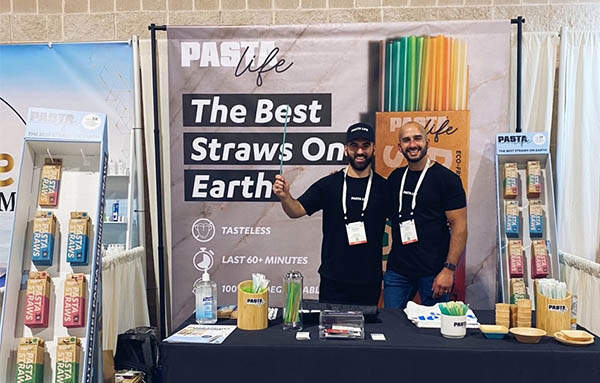 What brought you to the University of Hartford?
Being the first in my family to go to college, I wasn't sure where to start. During high school, I aspired to become an architect. I loved to draw and create but ultimately, when I began applying to colleges, I decided on business. It was important for me to be close to home in Carmel, NY where my mother and sister lived. After attending the open house at UHart, I was drawn to the business program and felt a sense of community around all the amazing people I met. I knew I had found a place where I could spend the next four years.
How did Pasta Life get its start? Did you always know you wanted to be an entrepreneur?
I was always fascinated by owning a business, creating something new and of course being my own boss. I started working at age 13 shoveling driveways trying to make a buck, but it was until working as a referee at a local paintball field at 16 that my eyes lit up. The owner created something out of nothing, I was so intrigued that I wanted to learn everything about it; working every job at the business. I knew I had the determination, curiosity, and willingness to put the effort in to build something of my own.
Pasta Life started in the kitchen with my co-founder and best friend Anthony Barresi. It was a night out at the bar in 2019, that a soggy paper straw caused us to say "there has to be a better way." Plastic pollution had really started to come to light for most when establishments started banning plastic straws and paper straws started sweeping through as the sustainable option. Anthony, the Italian, thought 'why not pasta?'. The very next morning we had the Kitchen Aid mixer out rolling out fresh rigatoni, cutting noodles and drying them on a clothing rack. We took our prototypes to bars and restaurants in New York City where the feedback was jaw dropping; everyone loved them! 
What surprised you about running your own business?
You don't know it all, so it's important to come to terms with that and leverage your networks or be willing to put the time in to learn and educate yourself. As co-founders, communication is SO important. Learning how to prioritize is always challenging. It might not always be the right time to jump at the next biggest opportunity to grow a business.
What parts of your UHart education have been helpful as you've achieved career success?
The Barney School of Business prepared me with a wealth of knowledge; building financial statements, writing a business and marketing plan. I worked a job on campus as a student that helped me communicate professionally with different levels of management both verbally and through email.
Any particularly memorable moments or faculty/staff members?
I met lifetime friends at UHart. There were many ups and downs throughout my journey, but so many of us helped each other along the way. Now we're seeing each other get married and have kids. Time flies! I was always being challenged in the classroom, whether it was struggling in tax class with Bannister or putting my entrepreneurial hat on with Weiss, it all taught me valuable lessons that have assisted me in my career.
What would you tell current students who are interested in starting a business?
As many successful business leaders may say, just start. There are so many tools and platforms today that can assist you with getting your idea off the ground. Create your MVP, get customer feedback, and iterate. Get comfortable speaking in public. You are your marketing team at the start and your voice is a key asset. If you're not passionate or all-in on believing in your product or service, how do you plan on selling it to someone else?
Outside of your work, what kind of things do you enjoy/hobbies do you have? 
I recently got married and love spending time with my beautiful wife, Halie. During the pandemic I became a private pilot, so when I can find time, I like to go fly. I enjoy fitness, golfing, and spending time with friends & family.