Meet Rob: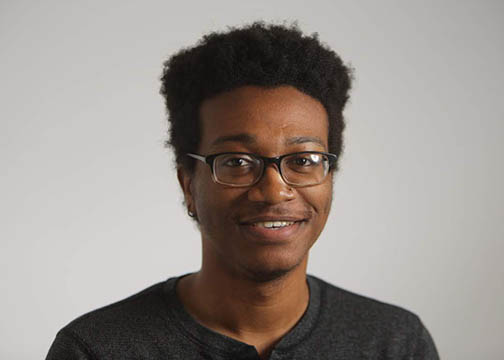 What is your job title/employer name?
I'm a freelance writer and producer. Currently employed (part-time) as an audio producer at The New York Times. I've also written about culture and technology for a number of publications like Vice, Slate, Paper Magazine and others.
What part of your UHart experience had the greatest impact on your career today?
I think the aspect of my college experience that had the biggest impact on me today was mentorship from faculty members like Torshia Anderson, Matthew Blocker-Glynn and DeLois Lindsey. Working with them at the Center for Community Service and having them believe in me helped me believe in myself. 
What led you to the job or career you have and where do you hope to fly next?
To be honest, I'm a big nerd, so what I like about being a journalist is learning something new every day. Some days I'm doing hours of research on a topic I know nothing about or speaking with someone who has an interesting perspective or expertise. It's self-indulgent, but I don't know another job that would allow me to do that. I hope to continue learning in whatever I do in the future.
Hawks have an allegiance to their nesting site and return each year. If you were back on campus, what is one spot you'd have to make sure to visit? 
I was an RA and three out of my four years at UHart I lived in Hawk Hall, one year as a freshman, and two years as an RA. Have a lot of memories there, so that would probably be the first place I visit on a trip back.
Hawks can see eight times better than humans and dive 150 mph through the air. If you had to choose between super-human speed and super-human eyesight, which would you pick? 
I would probably pick superhuman eyesight. I have worn glasses since I was 4 so being able to ditch those would be nice.