Barney School of Business
Minor in Business Administration
Minor in Business Administration from the Barney School of Business while you major in another field. Prepare for your career with courses in finance, economics, and more.
About the Minor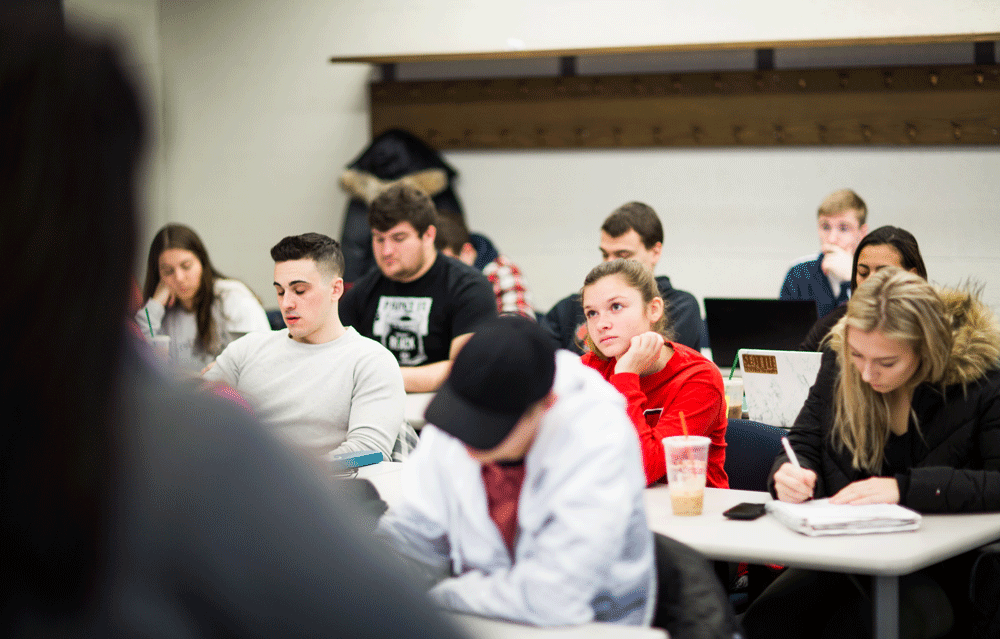 If you are planning to study something other than business at the University of Hartford, consider adding a minor in Business Administration to enhance your degree. Courses in finance, economics, and marketing will give you added skills and knowledge to help you in your future career, no matter what you choose.
Curriculum and Requirements
For complete course descriptions and specific requirements, please visit our course catalog.
Introduction to Economics
Modeling with Elementary Functions
Business Data Analytics I
Financial Accounting
Business Data Analytics II
Management and Organizational Behavior OR
Principles of Entrepreneurship
Introduction to Marketing
Business Finance
All of the required and elective courses for the minors must be taken for a letter grade.
Student must have a 2.0 overall GPA and maintain at least a 2.0 GPA for courses in the minor.
Courses cannot be double counted between 2 or more minors, students must take unique courses.
Admissions
An application should be submitted to the Office of Academic Services of the Barney School, which will monitor the progress of student in the minor and, upon successful completion, will notify the Registrar's Office to record the minor on students' transcripts.