Career Outcomes
91%
Of our students are working or continuing their education after graduation.
$60-70K
Median reported salary.
100%
Of our students complete at least one internship in their major field of study.
Satisfaction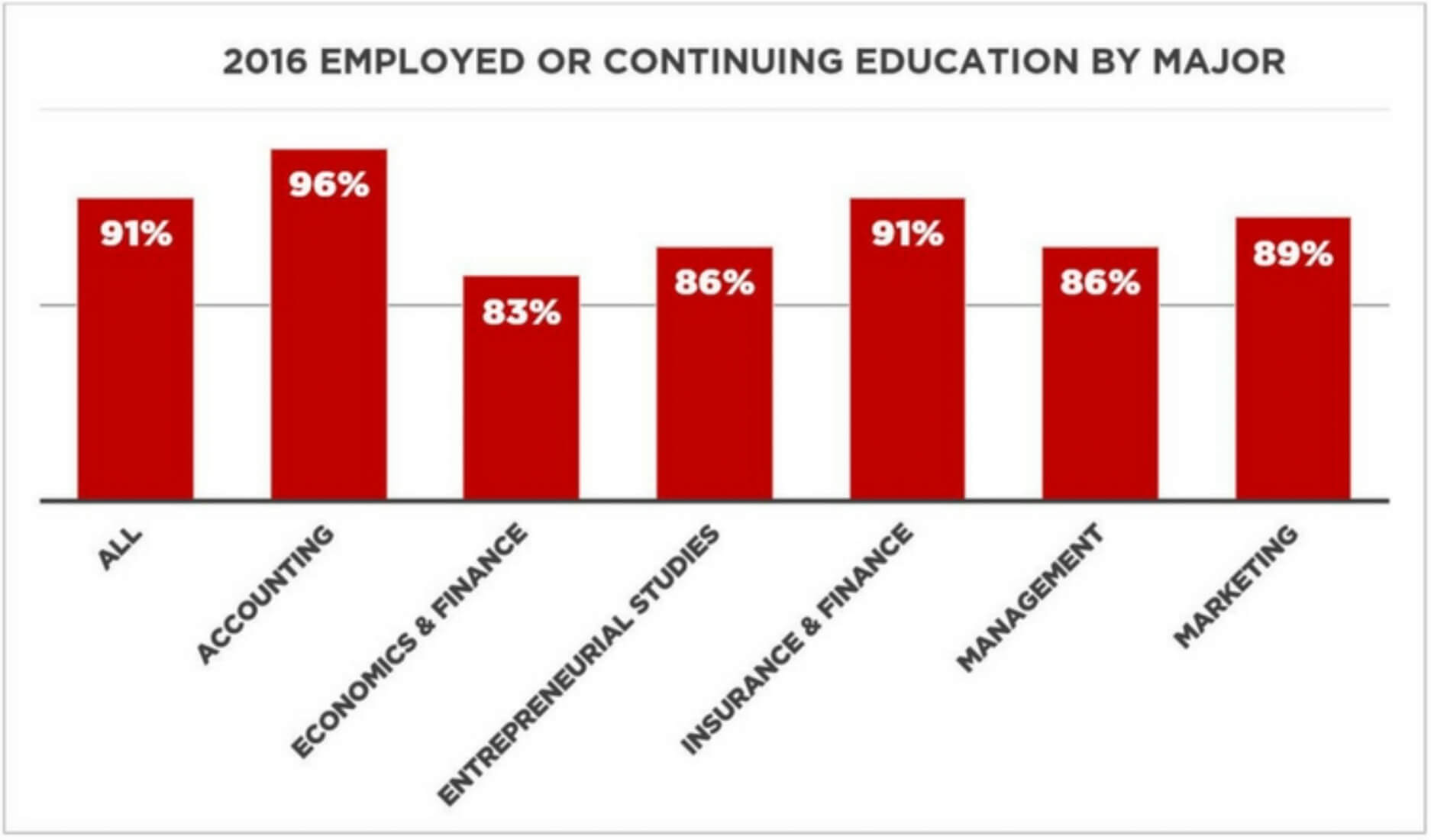 Learn 
97% of students felt that they learned to function as an independent learner.
Prepare
94% of students say that they feel prepared for succeeding in the workplace.
Think
95% of students say that the Barney School of Business helped them develop their critical thinking skills.