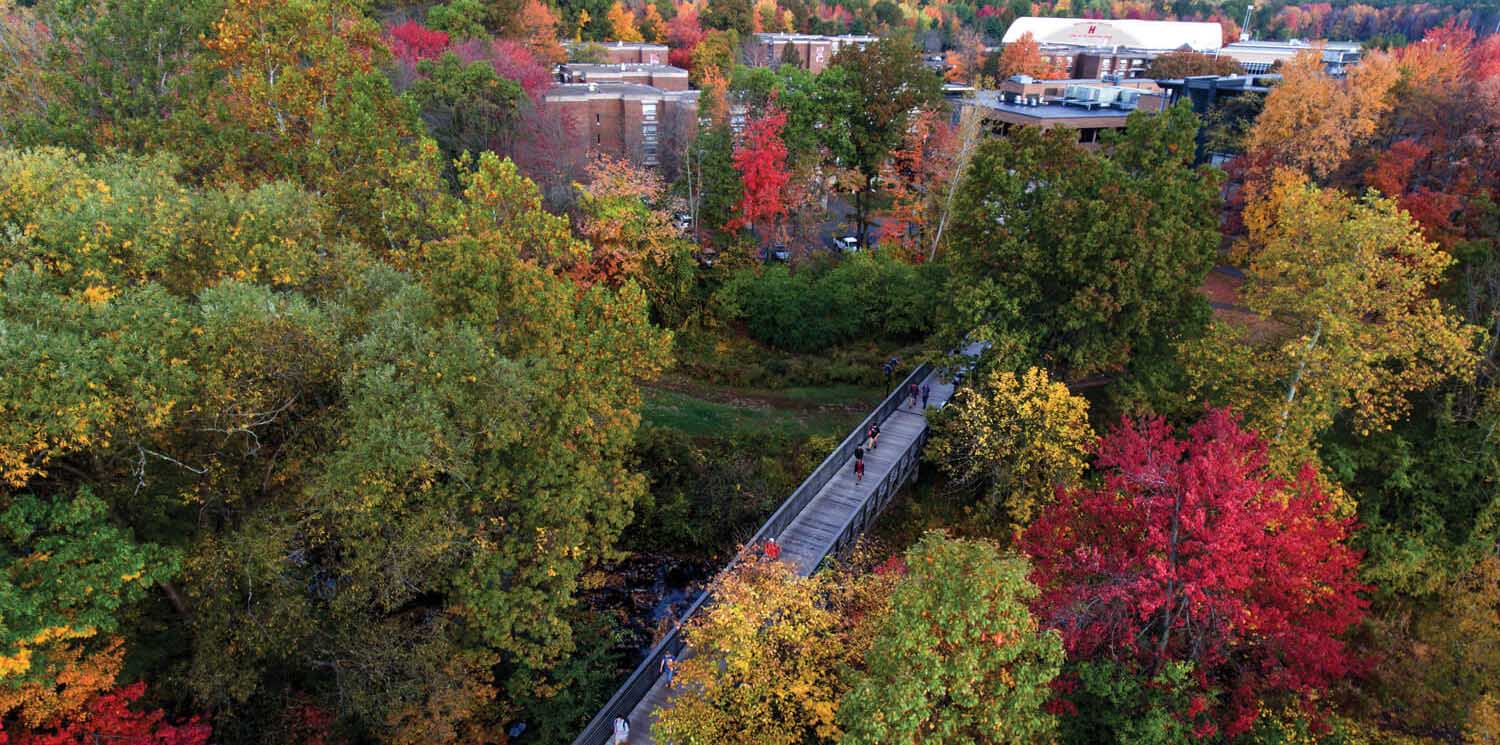 We represent the rights, needs, interests, and goodwill of non-union staff at the University of Hartford.
We are committed to a culture of fairness and respect in an environment that fosters professional success in accordance with the mission of the University. As an advocate and contributor, we collaborate with colleagues in the campus community to create a greater sense of shared purpose and respect. This commitment to a shared learning community at the University informs and guides our work.
Contact Us
Please reach out with any questions or concerns.
Current Initiatives
Elections for Staff Council Delegates have closed. See your current delegates for 2022-2024.
Prioritizing a list of requests for improvements in staff working lives. The list includes salary increases, vacation rollover, health insurance rates/tiers, working hours, and more. Contribute your thoughts by contacting any Staff Council member or via our anonymous form.
Filling gaps in our archival records and making plans for the regular submission of future records.
Restarting our Fundraising Committee. Contact Jessica Brice if you're interested in joining, or fill out this form to provide feedback on how funds are used.
Outstanding Staff Member Awards
Six members of the University of Hartford staff were honored at the virtual Spring 2022 Faculty-Staff Kickoff on Jan. 11.
The Outstanding Staff Member Award recognizes staff members who demonstrate exceptional dedication to the University and play a critical role in the success of this institution and its students. The outstanding staff member honorees have a record of outstanding job performance and often go beyond their job descriptions to help students, parents, faculty, colleagues, and the public.
Any regular full-time staff member, including supervisors, with more than one year of service is eligible for nomination for this award.
This year's winners are:
Ed Bernstein, Circulation and Billing Coordinator at Harrison Libraries
Tracy Carlson, Director of Access-Ability Services
Lief Ellis, Performing Arts Manager, The Hartt School
Amy Kopec, Administrative Assistant, Office of Dean of Students/Division of Student Success
Bevin Rainwater, Instructional Designer, Faculty Center for Learning Development
Matt Weber, Senior Academic and Media Support Specialist