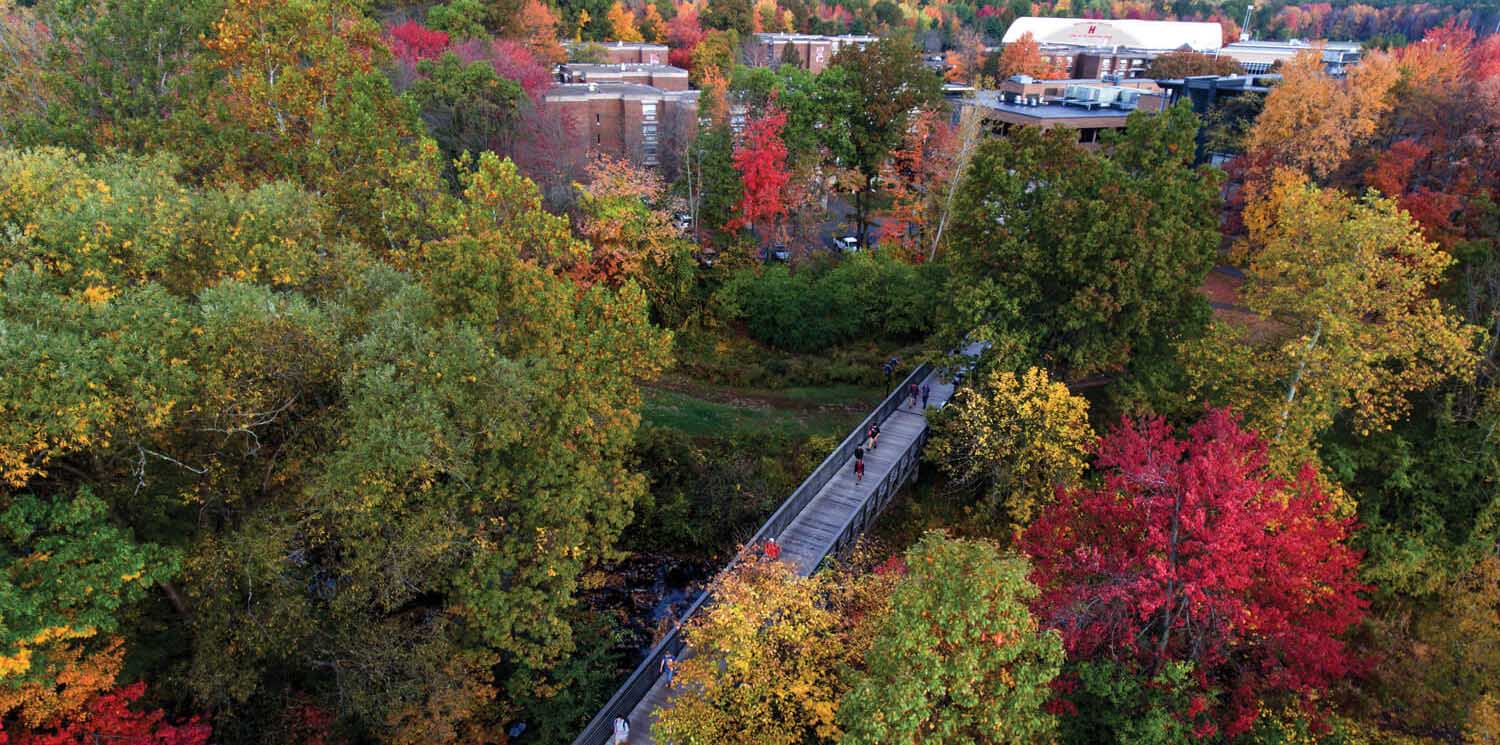 We represent the rights, needs, interests, and goodwill of non-union staff at the University of Hartford.
We are committed to a culture of fairness and respect in an environment that fosters professional success in accordance with the mission of the University. As an advocate and contributor, we collaborate with colleagues in the campus community to create a greater sense of shared purpose and respect. This commitment to a shared learning community at the University informs and guides our work.
Contact Us
Please reach out to us with any questions or concerns.
Current Initiatives
Assembling the ballot for officer elections this spring. Submit your nominations.
Fostering a welcoming community through regular staff lunches in the Commons private dining room. Each staff lunch day will be announced in UNotes!
Filling gaps in our archival records and making plans for the regular submission of future records.
Restarting our Fundraising Committee. Contact Jessica Brice if you're interested in joining, or fill out this form to provide feedback on how funds are used.
Outstanding Staff Member Awards
Six members of the University of Hartford staff were honored at the Spring 2023 Faculty-Staff Kickoff on Feb. 8.
The Outstanding Staff Member Award recognizes staff members who demonstrate exceptional dedication to the University and play a critical role in the success of this institution and its students. The outstanding staff member honorees have a record of outstanding job performance and often go beyond their job descriptions to help students, parents, faculty, colleagues, and the public.
Any regular full-time staff member, including supervisors, with more than one year of service is eligible for nomination for this award.
This year's winners are:
Cassandra Anderson, Associate Director of Student Financial Aid

Laurie Fasciano, Executive Assistant to the Dean of Hillyer College
Robin Hart, Associate Director of Admission
Mary Ingarra, Senior Marketing Communications Manager for Hillyer College and the College of Arts and Sciences.
Janina Johnkoski, Office Coordinator, Health Sciences, in the College of Education, Nursing and Health Professions.