Connections with people of other countries and cultures are so important. International experiences can't be described in books or movies. Personal contacts are meaningful and rewarding—unless people have these opportunities, their educations are incomplete.
Gladys Dunn '60,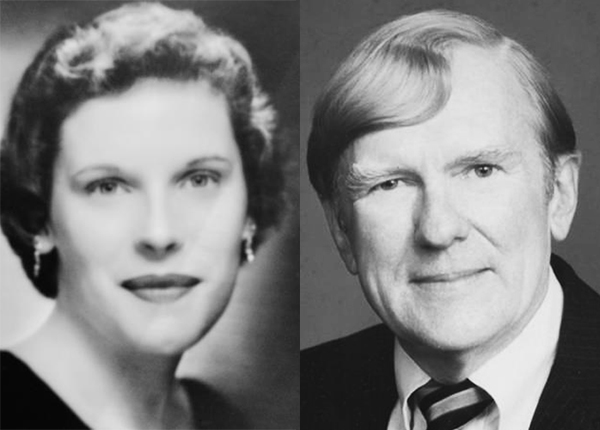 As a world traveler, educator, and global citizen, Gladys Dunn '60 was ahead of her time. She understood that travel was more than a pastime; it was an opportunity to learn from the lived experiences of others. Gladys and her husband, Robert, believed that true exploration extended far beyond the sights and sounds of new places; it meant immersing themselves in unfamiliar places and new cultures.
For nearly four decades, the Dunns devoted their lives to education in West Hartford, Conn., Gladys as a guidance counselor at King Philip Middle School and Robert as a principal at William H. Hall High School. For the Dunns, their passion for education was only matched by their love of travel. Together, the two traveled and lived abroad, learning firsthand the value that a global education provided in shaping compassionate, future leaders.
In 1962, Gladys and Robert served as People to People representatives from the City of Hartford to the City of Birmingham, England. Two years later, their adventures continued when they traveled to Europe with a University of Hartford group. After their retirement from West Hartford schools, Gladys and Robert spent five years living in Seoul, South Korea, continuing their work in education at the Seoul International School.
Upon their return to the United States, Gladys and Robert remained committed to expanding global educational opportunities for both American and international students. Over time, Gladys, who graduated with her master's degree in education from what would become the College of Education, Nursing and Health Professions, saw the University attract a range of international students to campus, but realized that sending students abroad posed a challenge, especially for those who lacked the resources. Driven by their desire to provide even more students with the same life-changing experiences they found abroad, the Dunns established the Gladys B. and Robert Dunn Fund for International Study in 2017. Today, their scholarship has benefited 41 students pursuing an academic experience overseas.
Gladys and Robert passed away in 2018 and in 2017, respectively, but their legacy of creating global citizens will continue to live on. Through a very generous bequest, the Dunns will forever have a lasting impact on future generations of leaders and changemakers, enabling University of Hartford students to travel to far corners of the globe to learn from the experiences of others, informing their work, and their own lives, for years to come.