A legacy for generations of students
Edward Friedman, Professor of Electrical Engineering (1927–2014)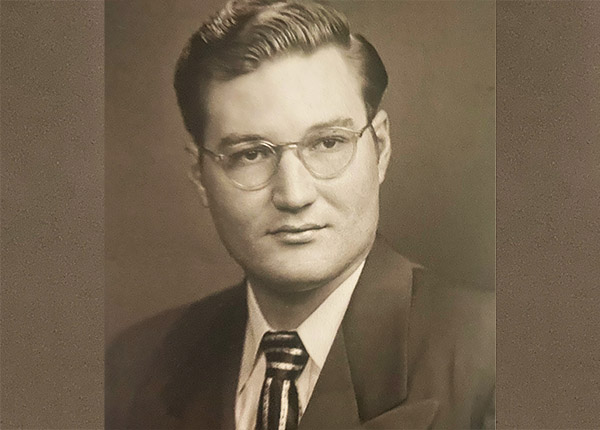 "Earn your success based on service to others, not at the expense of others."—H. Jackson Brown Jr.
Edward Louis Friedman's career at the University of Hartford spanned nearly four decades. A professor of electrical engineering, Friedman upheld only the highest standard of pedagogy, unequivocally dedicated to his students and the University, approaching each day on campus with honor and great responsibility.
Professor Friedman had an impeccable character with unwavering commitment to his core principles and beliefs. His family, his colleagues, his students, and mentors could all share stories of this strong and selfless human being who touched the lives of so many over the decades.
Known to be a "tough" professor, Friedman always demanded excellence from every student. Yet the relationships he built with each of them softened that tough exterior, and his unique methods to motivate and inspire were profound. He had a way of presenting course material—sometimes in a manner that appeared so daunting, and sometimes with a bit of humor—while engaging and challenging every individual. Beyond generous with his time and attention, he was whole-heartedly committed to sharing his passion, and in a manner which forever impacted the lives of all who listened.
Friedman's son Barry shares, "I don't know whether I have ever worked with anyone who would have behaved in the selfless manner in which my father did. I have been a university faculty member for the past 33 and a half years (and will retire from the University of North Georgia at the end of the summer session) and, throughout that time, have done my level best to emulate the principles that my father taught me during his service-oriented career as a member of UHart's faculty. And, incidentally, if anyone ever loved the institution more than my Dad did, I would not be able to identify who that person might be. To him, teaching at the University of Hartford was an investment in the longterm happiness of himself, his co-workers, his students, and the surrounding community."
Friedman's other son Cary shared much of the same deep admiration for his father. "I have several cute stories about him and some memorable quotes from his former students, even decades later: 'I don't know if you remember me or not. I was one of your students in the 1960s (courses included statics, dynamics, electronics, and advanced engineering math). You were one of the best damn teachers and human beings that I ever met. Please accept an almost 40-year old thank you.'"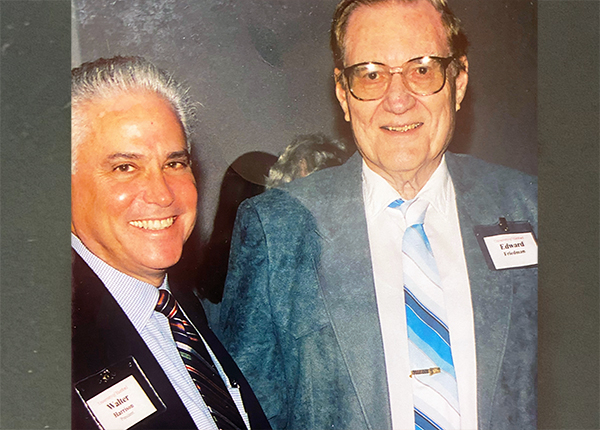 Another former student said, "Your father was a Tzadik (righteous person in Hebrew). He did not do things for selfish or political reasons; he was honest, and did things for the good of other people. He spent his life as a person of high integrity, morality, and genius."
Friedman's overall commitment extended well beyond his tenure in the classroom. He lived the University's mission everyday, having served on various boards and standing committees, as a member of the Faculty Senate, as chairman for the Department of Electrical Engineering, and as a member of the University's Board of Regents, to name a few. He played a vital role in new course and program development, as well as the development of digital academic facilities, such as the Dana Computer Center, where he also served as manager.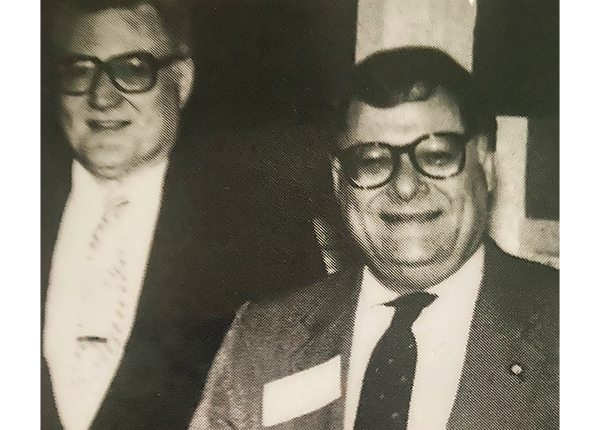 For many, one of the most cherished acts by Professor Friedman was to establish a scholarship, the Professor Edward L. Friedman Endowed Scholarship (formerly the Isidore Friedman Memorial Scholarship in memory of his father, renamed in 2014 by Esia Friedman). This scholarship has since helped over 45 students who study math or engineering in the College of Engineering, Technology, and Architecture (CETA), and it will continue to benefit students each academic year for perpetuity.
Upon announcing his retirement in 1992, Friedman said, "I am grateful to have had the opportunity to spend most of my professional life doing what I enjoyed most, with people who were like family. It was a truly glorious 38 years."
Special thanks to the Friedman family—his wife, Esia Baran Friedman A'54, '62, M'66, C'72, P'76; and his sons Barry D. Friedman, PhD, A'73, '76 and Rabbi Cary A. Friedman A'82, '84—for allowing us to share the story of this beloved professor.