2020–21 Recipient of the Sandra Morgan Endowed Scholarship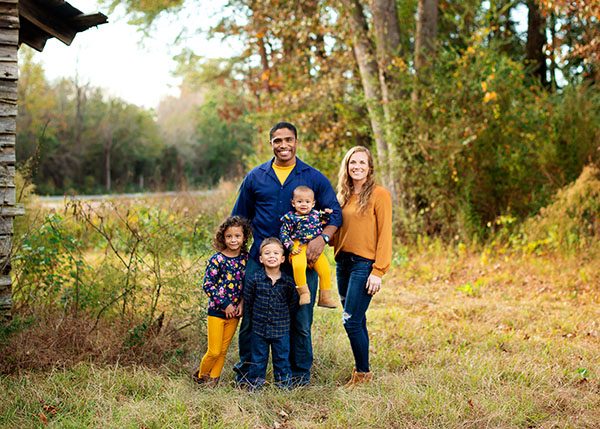 I have been taught by my mother the importance of education, and I believe strongly in being a lifelong learner. As a non-traditional student with a family, receiving this scholarship allows me the ability to make my limited resources go further for my family. In a sense, this scholarship has provided me peace of mind to help support my beautiful wife and three young children. It may seem like a small thing but means a great deal to me and has helped me continue my education.
I am a United States Marine and have spent the last 16 years serving our country. I have wanted to continue my education to ensure when I transition into a career outside of the military, I will be prepared and ready to be successful, and work hard for my family and community.
Even though UHart did not accept military GI tuition, I chose UHart because it offers a challenging, rigorous dual degree program of a Master in Organizational Psychology (MSOP) and Master in Business of Administration (MBA). I am choosing to attend and pay out of pocket. With all of my research, the programs at UHart were enticing and I really wanted to attend. Receiving scholarships makes me feel supported and encouraged that I have made the right choice. This scholarship is also a testament to the enduring work of educators to enable learning, and remove barriers to higher education to a diverse student body.
Once I retire from the military, I intend to use my double major to establish a business in consulting, business coaching capacity, or potentially in the real estate venue. I plan to take all of my education along with my military training to transition into life outside of the military.
Something that I value and enjoy as a student of UHart is the online remote learning and the discussion post assignments. It has allowed me to recognize the tremendous amount of diversity among the University's population. I have met so many types of students with different backgrounds and experiences that has made my learning journey enjoyable and eye opening. It has also allowed me to gain a wide perspective on others' views and thoughts, and gives me hope as I transition out of the military. I think the time I have at UHart will prepare me to engage with the real world.