Our Students Say Thank You
Generous support from members of the UHart community makes a difference in the lives of students across the seven schools and colleges, providing them with an enriching UHart experience full of opportunities.
Mya Concepcion '22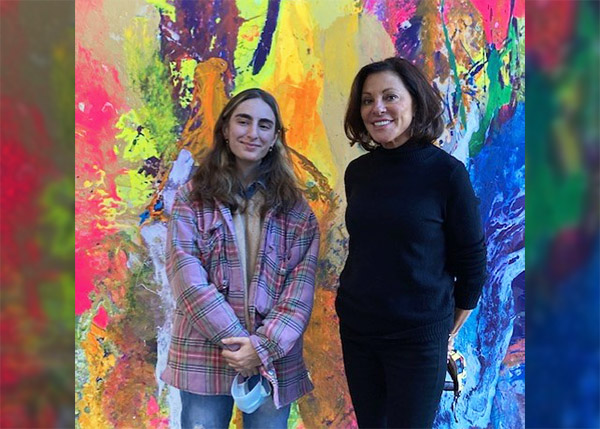 "As an artist, and as a woman artist especially, there is something empowering about seeing people like yourself being able to succeed in life. Meeting Nancy and seeing her artwork being displayed on campus truly inspired me to continue making work so that I may be able to do the same one day. That is why receiving this scholarship from an alumna is so special—we already had the HAS connection and it gives me the hope that I could give back to my community like she has."
Juli Dajci '21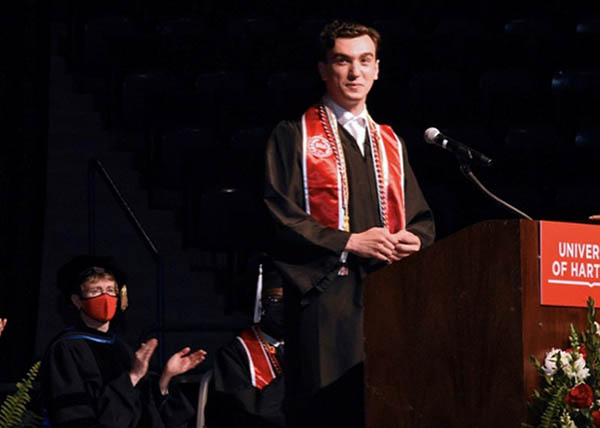 "These moments have made me love education. While my time at the University has given me plenty of experience to fill my resumé, it has, more importantly, made the inside of my head a wonderful place in which I get to spend the rest of my life—eager to learn more and eager to employ my skills to be of use to my community.
"These past four years have fundamentally shape who I am as a person, and at the same time, they have altered the way I perceive the world...Thanks to benevolent acts such as yours, I have learned that in those moments, support and appreciation fuel one's resilience to move forward."
—Recipient of the Belle Ribicoff Prize
Jesse Johnson M'23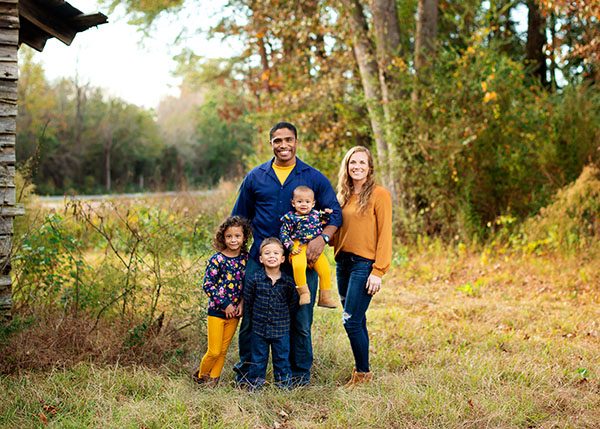 "I have been taught by my mother the importance of education, and I believe strongly in being a lifelong learner. As a non-traditional student with a family, receiving this scholarship allows me the ability to make my limited resources go further...It may seem like a small thing but means a great deal to me and has helped me continue my education."
Lyric Miller '23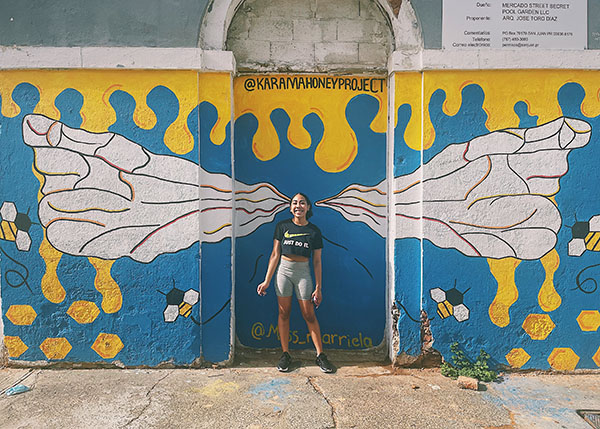 "Receiving a scholarship has taught me how to be comfortable with the uncomfortable. UHart pushes me to be the best I can be and be involved in the campus community. It teaches and guides me towards what I like versus what I dislike, who I want to be, and how I want to choose the things I want to do."
Paige Diciccio '24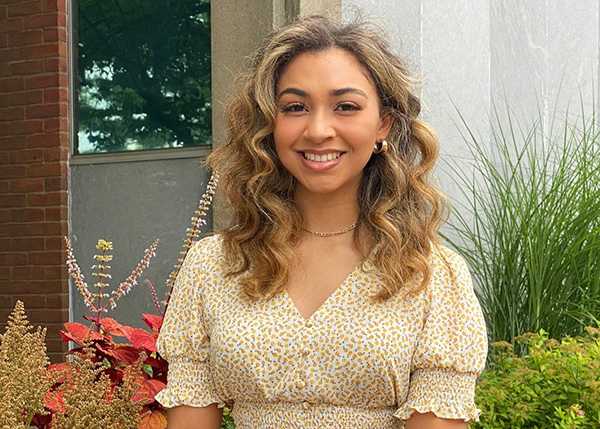 "Scholarship means the most to us as students because it makes us feel a sense of community receiving love and support from people who see potential in us. As a young adult, one of the most important things I learned is that you never really know what some else is going through. This kind of generosity can really provide a sense of stability for students that need it the most."
Rasheed Kelly '22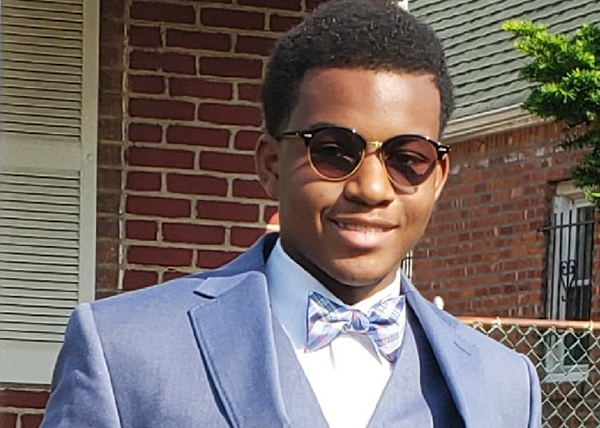 "Receiving this scholarship has also inspired me to dive further into aerospace engineering and make meaningful connections with members at Pratt & Whitney to learn more about the career possibilities I will have in this field....Engineering does not stop once you leave the classroom or office, so continue to be curious and ask questions."
Noah Freeman '21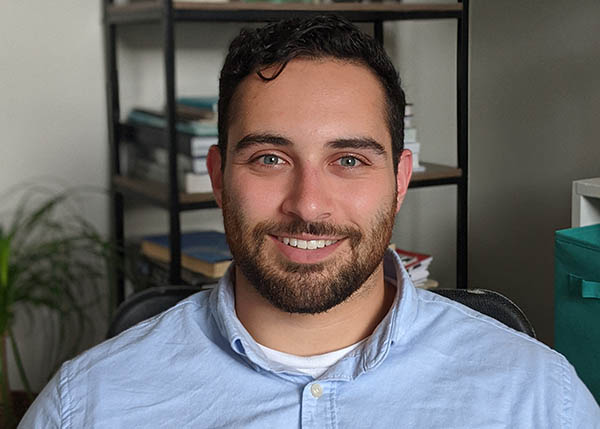 "I was pursuing school and trying to make ends meet. Then, the pandemic made it so difficult in many ways, especially financially. I was a personal trainer and a waiter, and both of these fields completely shut down. This scholarship was the aid that gave me a foundation for a level of reassurance to have financially stability to continue my program."
Kwabena Anyinam '23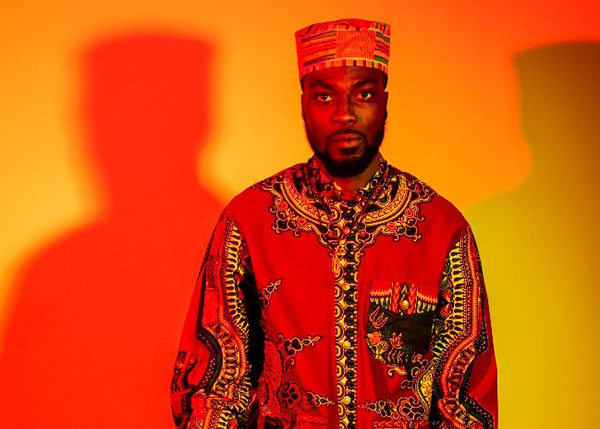 "I am grateful for what I call "intangible effect," thus these contributions providing a sense of mental relief. This is in knowing the financial pressure that comes with school, and for me having the mental clarity to focus, and relief from the burden that some of us carry. I am not sure if I would even be in school without this scholarship—so no matter what the amount, it goes beyond the financial support."
Anastasia Davidson '23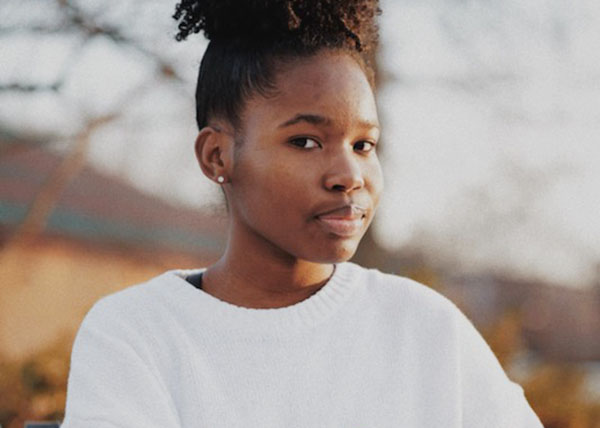 "Personally for me scholarships represent an opportunity—a chance to rise to the occasion and prove others that you are worthy. The whole time I have been at the University of Hartford, that has been my main goal...I would like to say I'm genuinely thankful for their kind assistance and generosity in being able to recognize students like myself for our accomplishments and seeing that we have the potential to be greater."
Keanu Alcoces '22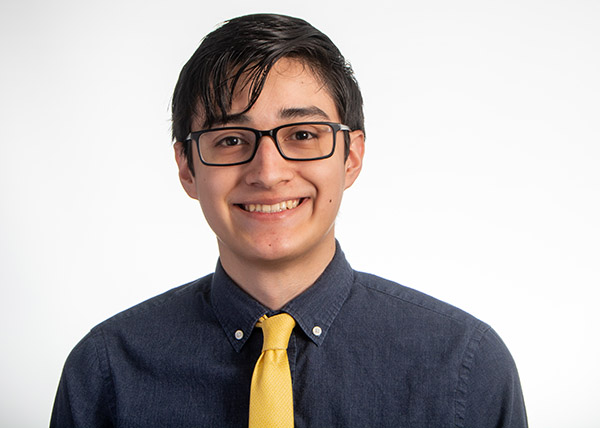 As a Pratt & Whitney Scholar, Alcoces was able to establish new connections with, helping him to secure an internship at Pratt & Whitney. "This scholarship program helped me get my foot in the door and I am grateful for the relationships I have been able to make because of this scholarship."
Grace Sierra '22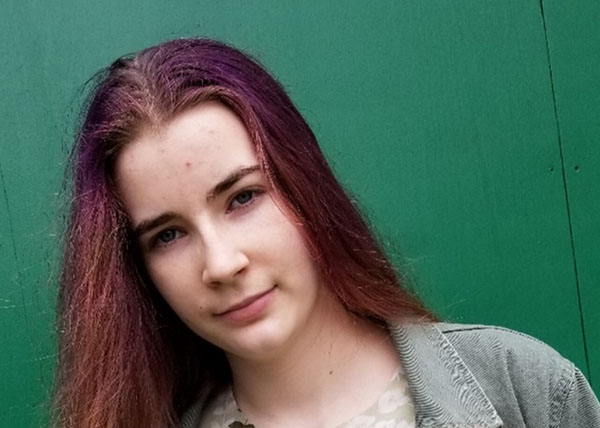 "You will learn more from your failures than you will with your successes. Do not second guess your own knowledge; as you progress through your program at UHart, you will see that you know more than you realize." Being named a Pratt & Whitney Scholar resparked the inspiration for Grace Sierra to pursue a career in mechanical engineering.