2020–21 Recipient of the John R. Carbone Jr. Scholarship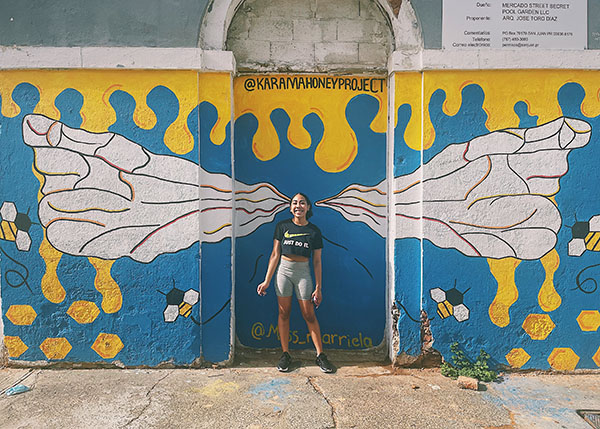 Everyone has a different story to tell, and you never know what happens behind closed doors. I believe scholarships are not just a financial opportunity, it provides emotional support as well. It helps lift a load off of a student's shoulders. Overall, scholarships are opportunities to a path that is desired because you are providing the resources to continue and achieve education.
The UHart community is something that I fell in love with immediately. I worked at the dining hall, the Commons, and it gave me a sense of family. The people who worked there are amazing and genuine people all around. One woman I worked with I called my UHart work mom and I would talk to her on a daily basis. Even when I wasn't working I would still go and visit my friends and colleagues just to talk and spend time with them. I feel the connections I have made here at UHart are more meaningful and this has been my favorite experience.
Receiving a scholarship while studying has taught me how to be comfortable with the uncomfortable. UHart pushes me to be the best I can be and be involved in campus community. It teaches and guides me towards what I like versus what I dislike, who I want to be, and how I want to choose the things I want to do.
Because of UHart and scholarship aid, my future looks bright. I plan to get my CPA license and I am considering becoming a tax attorney. On the side and in my free time, I would like to own property, work with my father to flip houses, and use these homes to start a small business and help my community. A personal desire is to travel the world and try as many food cultures as I can.
Miller is an accounting major at the Barney School of Business. In addition to her academics, she serves as the student experience vice president for the Student Government Association, participates in Helping Hawks, was a Barney School mentor, and also helped in online orientation for new students.