2020–21 Pratt & Whitney Scholar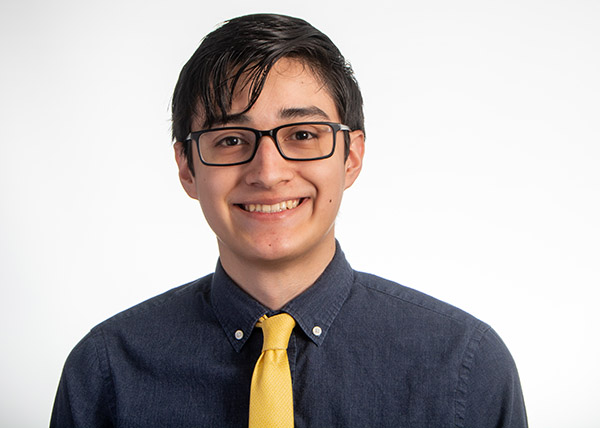 Keanu Alcoces '22 was ecstatic when he learned he was named a Pratt & Whitney Scholar for the 2020–21 academic year, providing him with a scholarship to help fund his studies as he pursues his mechanical engineering degree at the College of Engineering, Technology, and Architecture (CETA).
"Receiving this scholarship makes me appreciate the members of CETA and Pratt & Whitney who believe in my dream of becoming a mechanical engineer."
Acloces was even more grateful when he learned he would receive the scholarship a second year in a row for the 2021–22 academic year.
After first receiving the scholarship, Alcoces was able to establish new connections with Pratt & Whitney team members. He says developing these relationships helped him secure an internship at Pratt & Whitney during the summer of 2021. "This scholarship program helped me get my foot in the door and I am grateful for the relationships I have been able to make because of the scholarship."
When asked what advice he would share with future students interested in pursuing mechanical engineering, Alcoces says to also make connections with your faculty. "Find out which of your faculty may have research opportunities or work study opportunities for you to learn new skills and gain new knowledge outside of your classes. I discovered one of the faculty members that I worked with on research was one of the individuals to nominate me for the scholarship because he saw potential in me."
As Alcoces embarks on his final year at UHart, he plans to work with Pratt & Whitney full-time after graduation.