Celebrating the Class of 2022
We are excited to celebrate our HCD graduating seniors by highlighting their past accomplishments and sharing their future plans.  Keep checking this page as we add more featured students.
---
Benjamin Knight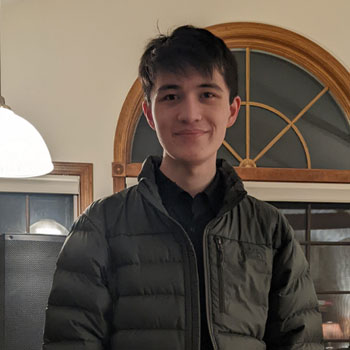 Instrument(s): Double Bass
Private Lesson Teacher: Susan Powell
Additional HCD Involvement: Connecticut Youth Symphony 
Benjamin Knight has been studying bass with Susan Powell since he was six years old. He grew up in the Suzuki orchestra program playing for Emmet Drake beginning with Appoggiatura all the way through Opus 89. Benjamin also spent three years playing bass for Alan Francis in Philharmonia. Benjamin finished his experience in the Hartt Community Division by playing for three years in the Connecticut Youth Symphony with Dr. Dan D'Addio. Benjamin credits his time in the Hartt Community Division for teaching him the value of hard individual work to prepare his parts, teamwork as he learned to work with other bass players and other sections in the orchestras, and the value of community as he was surrounded by people who gave of their time and expertise and was inspired to find ways to contribute himself. 

Benjamin plans to attend the University of Maryland this fall and major in computer science. 
Lindsey Wearne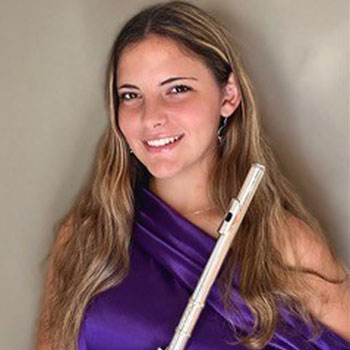 Instrument(s): Flute
Private Lesson Teacher: Gonzalo Cortes
Additional HCD Involvement: Connecticut Youth Symphony (CYS) and Greater Hartford Youth Wind Ensemble (GHYWE), Hartt Preparatory Academy 
Lindsey has been playing the flute for about nine years, and became involved in the HCD during her sophomore year of high school. In her junior year, she joined the Hartt Prep Academy and has completed both year one and year two. She also plays other instruments in her high school bands, such as the piccolo, alto/tenor/baritone saxophone, and trombone. 
Lindsey plans to attend The Hartt School at the University of Hartford as a double major in flute performance and music education. 
Yilan Tang
Instrument(s): Violin
Private Lesson Teacher: Christie Felsing
Additional HCD Involvements: Connecticut Youth Symphony (CYS); Hartt Suzuki Institute, Opus '89, Chamber Music
Yilan started violin at Hartt at the age of five and it quickly became an integral part of her life. During her time at Hartt she has participated in all Suzuki orchestras as well as the Hartt Suzuki institute. Additionally, Yilan was a part of the Alaska tour group led by Christie Felsing and Teri Einfeldt and attended the Suzuki Association of the Americas Conference. Outside of music, Yilan is a senior at Avon High School and will be attending Tulane University in the fall studying Public Health. She is extremely grateful for her time at Hartt and is beyond thankful for all the wonderful faculty who have helped her during her time at the HCD.
Grace Baumer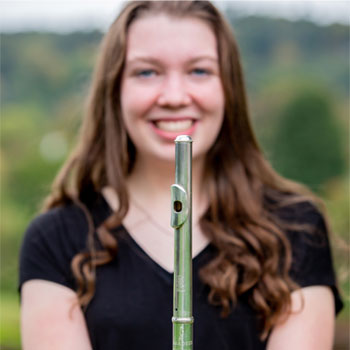 Instrument(s): Flute and Soprano
Private Lesson Teacher: Greig Shearer
Grace Baumer is a graduating senior from Hall High School in West Hartford. Grace has been singing her whole life, and 2022 marks her tenth year of studying flute. Over the years, she has been a member of the CCC, multiple West Hartford School select ensembles including the Choraliers, and wind ensembles at Hartt. She was twice selected to All-State choir as a Soprano, and played flute in the All-State band in the Spring of 2022. Grace was selected to perform at the LCMS NYG Choir in Minnesota in 2019, and will also perform with the 2022 LCMS NYG Band in Houston this summer. Grace studies flute with Greig Shearer, and would like to thank him and all of her directors over the years for sharing their insight, enthusiasm, and love for music.
Grace will be attending Endicott College this fall to study nursing, and plans to perform with the performance music department in her "free time".  
Ben Rickevicius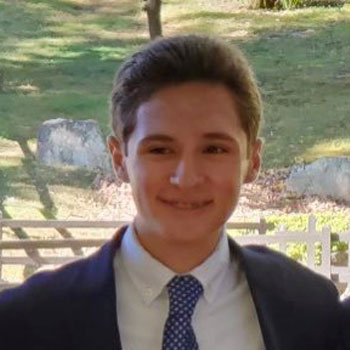 Instrument(s): 
Guitar & Alto Saxophone
Private Lesson Teacher: Perry Roth
Additional HCD Involvements: Chamber Music, Guitar Orchestra, Previously participated in: Harmony Winds, GHYWE, Musicianship classes, YCP 
Ben began learning Suzuki guitar from his dad when he was four years old. In 5th grade, he started to learn how to play the alto saxophone with the school band. During that time, he also had the opportunity to compose a melody in music class at school. Ben became interested in composing and during his middle school years, he took musicianship and composing classes through the Hartt Community Division. Throughout his high school years, he has continued to compose music and to play classical guitar and alto saxophone in various ensembles at the Hartt Community Division and Watkinson School.  He will graduate from Watkinson School with a Creative Arts diploma. 
"The creative work that I have done as a musician over the years have allowed me to develop a passion for storytelling and I am looking forward to pursuing a education in sports journalism in college." 
Ben plans to attend Quinnipiac University, majoring in communications/sport journalism (honors 3+1 program).  
Arielena Lang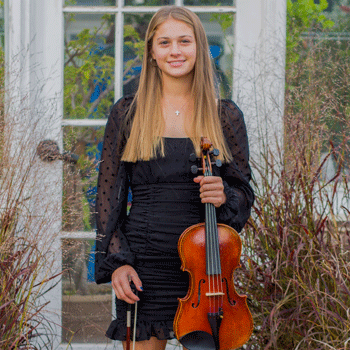 Instrument(s): 
Viola 
Private Lesson Teacher: Melinda Daetsch
Additional HCD Involvements: Summer Music Institute, Ensembles, Opus
Arielena has been studying Suzuki viola at the Hartt School Community Division since the age of four and has participated in the West Hartford Symphony for the past six years. She is a Senior at Kingswood Oxford School where she plays viola in the orchestra and is an athlete on the  varsity field hockey and golf team. Arielena is an active member of her church, Saint Catherine of Siena and volunteers for community service organizations regularly.
In the fall, Arielena will be attending Worcester Polytechnic Institute where she plans to study civil engineering and continue playing viola in the orchestra at WPI, as well as field hockey. She is grateful for her years of study with Ms. Melinda Daetsch and forever thankful for making music a part of her life.  
Catherine Cala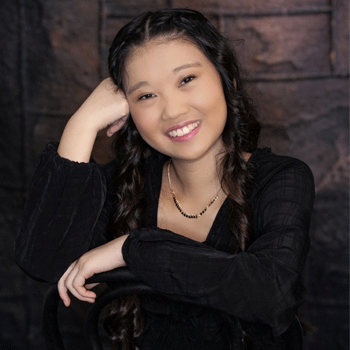 Dance
Dance Activities: Ballet, Character, Summer Dance Intensive, HarttWorks, Spring Festival, The Nutcracker
Catherine Cala is a senior at Newington High School. She has been dancing for 15 years, 7 of which have been with the University of Hartford Community Division. Ballet has been a large part of her life and she enjoys every second she is able to dance. During her time at Hartt, she has performed in The Nutcracker, Harttworks, Spring Festival, and The Red Shoes. She has attended the summer intensive here for 4 years. In the fall she will be attending UConn majoring in Chemical Engineering.
At Newington High School she is a part of many honors societies, Key Club, Student Council, and the Math Team. This past fall she was also involved with her school's drama club production of Clue. When able to she volunteers throughout her school and community. Catherine is incredibly thankful for the past several years and will miss all of the memories and friends she has made. She would like to give special thanks to all those who have made this journey possible and supported her the whole way, especially her teachers, friends, and family.
Catherine plans to attend UConn this fall, majoring in chemical engineering. 
Amanda Witt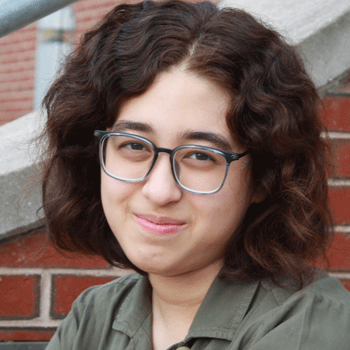 Instrument(s): Piano
Private Lesson Teacher: Pi-Hsun Shih
Amanda Witt, from Simsbury, CT, is a recent graduate from Simsbury High School and is a competitive classical pianist that has been playing piano since she was 6 years old. She has been with the Hartt Community Division for over seven years and has been studying with Pi-Hsun Shih for four. She has won third place in the 2020 American Protege International Music Competition and first place in the 2021 Crescendo International Music Competition, and performed at Carnegie Hall in 2022 as part of the American Protege winner's recital. She was also awarded a seat in a Yale Conservatory Master Class as part of winning the HMTA 2021 Winter Festival and won first place in the 2022 HMTA Rising Pianists Competition. She has been recognized as a Hartt Honors Artist during both 2021 and 2022.
In her free time, Amanda enjoys drawing, baking, spending time with friends, and annoying her older brother. Amanda plans on attending Carnegie Mellon University in the fall in order to study mechanical engineering, and would like to thank her friends, family, and teachers for getting her this far.
Brian Cunningham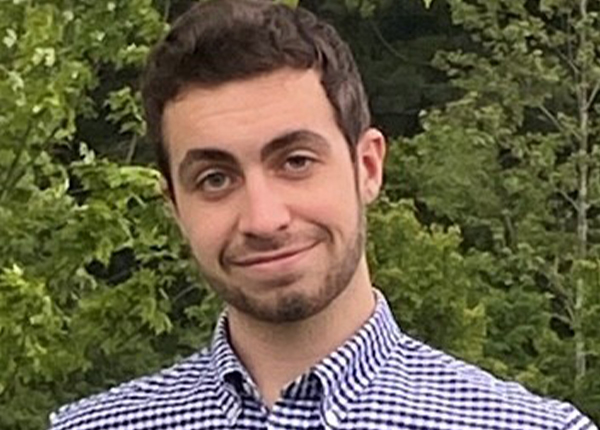 Instrument(s): Voice (tenor), Cello
Private Lesson Teacher: Daniel Brevik (voice), Rajan Kapoor (cello)
Additional HCD InvolvementsOpus '89, CCC Men's Choir
Brian has studied cello at Hartt for the last 8 years, beginning in 2014. He has also played cello in the Virtuosi and Opus '89 ensembles for several years. He sang tenor in the CCC Men's Choir under the direction of Gabriel Lofthal for 2 years. This past year, he studied voice with Daniel Brevik. He will attend the University of Virginia beginning in Fall 2022, where he plans to participate in a variety of musical ensembles.
Brian plans to attend the University of Virginia to major in business with a concentration in IT. 
Eleanor Mund
Instrument(s): Voice (mezzo soprano)
Private Lesson Teacher: Janelle Robinson
Eleanor Mund (she/her) is an 18-year-old East Catholic graduate in her hometown of Manchester, Connecticut. She began studying voice under Janelle Robinson with the Hartt Community Division this year and has studied dance for the past three years at the Manchester School of Dance Arts. Eleanor has been involved with both school and community theatre, most notably the Backyard Shakespeare Company and Stage East, where she recently appeared as Kitty Verdun in Where's Charley? in March. Eleanor will be pursuing a BFA in musical theatre at Messiah University, and can't wait to see what's in store for her in the years ahead! When not performing, her other hobbies include playing Dungeons and Dragons, drawing, creative writing, spending time with friends and family, and hanging out with her dog, Grace.
She wants to extend a HUGE thank you to her friends and especially her family, who have always supported her in her goals in musicianship; she sends an extra special thank you to her incredible voice teacher, Janelle, who has helped her to improve immensely in the past year.
Rebecca N. Manna
Instrument(s): Piano
Private Lesson Teacher: Greg Babal
Rebecca was born in Hartford, CT but raised in MA. Upon graduation, she plans to attend Connecticut College. 
Victoria Scavone
Instrument(s): Trumpet
Private Lesson Teacher: John Charles Thomas
Additional HCD Involvements: Connecticut Youth Symphony (CYS), Greater Hartford Youth Wind Ensemble (GHYWE), Funk Band, Hot Club, and New Beat Combo on bass with Luke Nelson, Meet the Masters on bass, and Hartt Preparatory Academy
Victoria Scavone is a trumpet player and bass player, she also plays piano. She has been studying trumpet since 3rd grade and bass since 5th grade. She has been a part of HCD bands and activities since 6th grade.
Victoria plans to attend The Hartt School at the University of Hartford this fall. She wants to major in jazz trumpet performance and music education. 
Alex Larson
Instrument(s): Piano
Private Lesson Teacher: Malgosia Lis
Alex Larson is a senior homeschooled student in Winsted, Connecticut who has studied piano with Malgosia Lis for 12 years starting in the Fall of 2010 at the age of 6. He has participated in two honors, as well as two Rising Pianists competitions. He has performed advanced repertoire from every period of music and many composers.
Alex will be graduating this year to study biology in college at McGill University, but he still intends to maintain and improve his musical abilities during his studies.