We've developed robust and specific plans for the creation of a blended approach to learning in multiple formats, thoroughly meeting the needs of our students, faculty, course types, and program curricula.
Looking Ahead to Fall 2021
We anticipate a return to in-person classes as our primary course format this fall. Recognizing there will still be some uncertainty in the near future, we will continue to offer new and existing opportunities for flexibility in the classroom and on campus. Through our execution of hybrid teaching and learning, our faculty and staff have implemented many new skills and technologies that they will continue to use to enrich classroom and educational experiences.
Classroom Format—A Blended Approach 
We created a blended approach to academics this past academic year, offering classes in a variety of formats:
Traditional in-person classes meet at a specific time and place that is reflected on your schedule.


Hybrid: These classes are a mix of in-person and online, depending upon the needs of the class. Some meetings will be in person, while others will be online, as determined by the faculty member. For example, if you have a Tuesday, Thursday course, the instructor may tell you that it meets in person on Tuesdays and online on Thursdays.



Remote:

These classes are fully online but meet at a specific time (synchronous).


Online: These classes are fully online and do not meet at a specific time (asynchronous).
Classroom Safety
We've developed the following strategies for our classroom environments:
All classrooms, lecture halls, and other spaces are set up for in-person instruction in accordance with social distancing guidelines.
Alternative spaces were identified to ensure the right match of size, availability, and instruction needed for classes. This includes repurposing or sharing of spaces (ie: Konover and Wild Auditorium).
A/B format classes have been developed to address any space challenges and capacity issues. For classes that are meeting face-to-face, many will be organized in "session"—divided into A and B groups, alternating between in-class and remote instruction on different days. This should be defined on class schedules, and students should work with their advisor and/or instructor with any questions. 
Classrooms are equipped with necessary technology so that faculty can broadcast and/or record lectures.
Cleaning supplies are available in all classrooms as well as sanitizing stations in hallways.
We ask all student to enter and exit classes in an orderly fashion to keep the six-foot distance between each other. 
Face mask stations are available across campus. Face shields will be available to check-out where six-foot distancing is not completely possible.
Class Schedules
Class schedules reflect the types of class formats listed above: traditional classes, hybrid, remote, and online. 
Any questions about your class schedule can be emailed to the Center for Student Success at css@hartford.edu.
Student Resources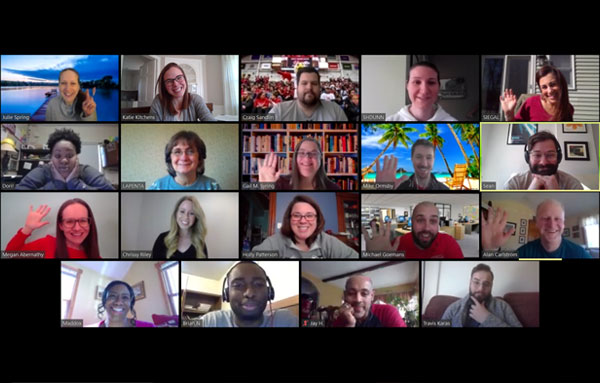 We know that the academic year looks a little different, but we are here to help you navigate the changes. And to make the transition a little easier, we've put together resources to support you academically.