We've developed robust and specific plans for the creation of a blended approach to learning in multiple formats, thoroughly meeting the needs of our students, faculty, course types, and program curricula.
Classroom Format—A Blended Approach 
We have created a blended approach to academics for the fall, offering classes in a variety of formats:
Traditional in-person classes will meet at a specific time and place that is reflected on your schedule.


Hybrid: These classes are a mix of in-person and online, depending upon the needs of the class. Some meetings will be in person, while others will be online, as determined by the faculty member. For example, if you have a Tuesday, Thursday course, the instructor may tell you that it meets in person on Tuesdays and online on Thursdays.



Remote:

These classes are fully online but meet at a specific time (synchronous).


Online: These classes are fully online and do not meet at a specific time (asynchronous).
It is possible some of your courses will not be in the format you prefer. We are balancing our plan to offer in-person classes and experiences, with space constraints required by social distancing in the classroom and working with our faculty who have high-risk considerations or disability accommodations, to support your academic goals. Depending on your area of study, there may still be updates in development. Your school, college, or academic program will communicate specific plans in the near future.
We know that many of you are looking forward to in-person classes but that there are others who for various reasons are unable to or do not want to return to face-to-face learning. We will do everything we can to accommodate a remote learning environment for the fall semester should you choose to remain off campus—you can work with your program director or department chair.  Please note that not all courses and programs are transferable to a fully remote format, so this may alter your course selection.
If you would like to learn more about the opportunities to study remotely this fall, please contact the Center for Student Success.
Class Schedules
Class schedules will reflect the types of class formats listed above: traditional classes, hybrid, remote, and online. 
Returning/Current Students: Schedules will be emailed to your UHart email address by the end of July. 
New Students: Schedules will be emailed to your UHart email address by the first week of August. 
Any questions about your class schedule can be emailed to the Center for Student Success at css@hartford.edu
Student Resources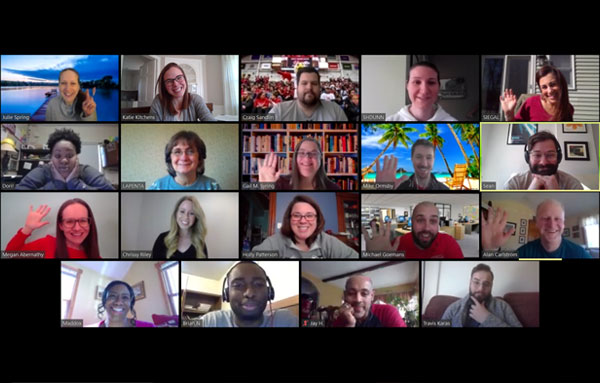 We know that the fall semester is going to look a little different this year, but we are here to help you navigate the changes. And to make the transition a little easier, we've put together resources to support you academically.