We could all use a smile!
Now more than ever, it is important to stay connected and check in with family and friends. That's why the UHart community is coming up with innovative ways to share their experience and brighten people's days. 
Let's lighten up those social feeds and share positivity. Add #UHartInspires to your posts so we can share them with the rest of campus! 
Center for Student Success Shares Pictures of Their New Coworkers
As we are all working from home and taking classes online, the Center for Student Success is sharing who their new coworkers are—check out a few!
The Online Classroom
Our faculty members continue to generate innovative ways to teach their craft virtually and create a sense of community to help students feel connected.
UHart is Always with Us!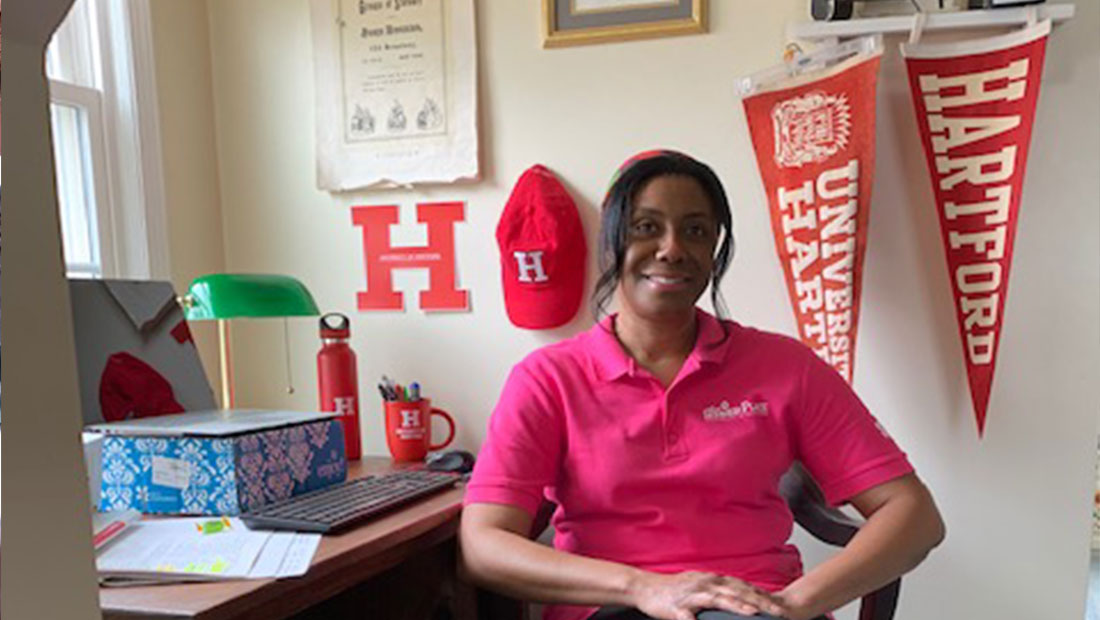 Even though we are all spread across the country, we all bring a bit of UHart with us. Here is first-year advisor Arlene Maddox's new home office with lots of UHart gear. 
Alumni Speaker Series
Starting on April 22, Alumni Association is kicking off a new career webinar series, Hawks Soar, featuring UHart alumni sharing their professional experiences. Develop your skill set and engage in conversation with thought leaders from various industries. All webinars are free to UHart alumni and students. 


Hartt Persistence Keeps Piano Students Playing Through the Pandemic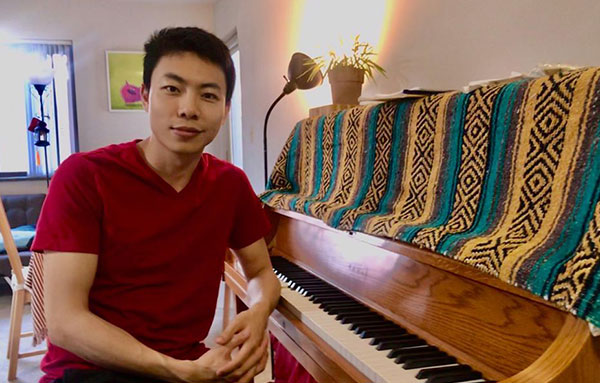 The UHart community came together to help facilitate the moving of 21 pianos so that music students in The Hartt School could continue their practice at home!  
Inspirational Messages from ENHP Faculty
With the move to online classes for the rest of the semester, ENHP faculty wanted to let their students know how much they miss seeing them in person. They snapped pictures with encouraging messages which were shared on ENHP's social media accounts. The faculty are looking forward to being back on campus together with their students!