Hisham Alnajjar Named Dean of University of Hartford's College of Engineering, Technology, and Architecture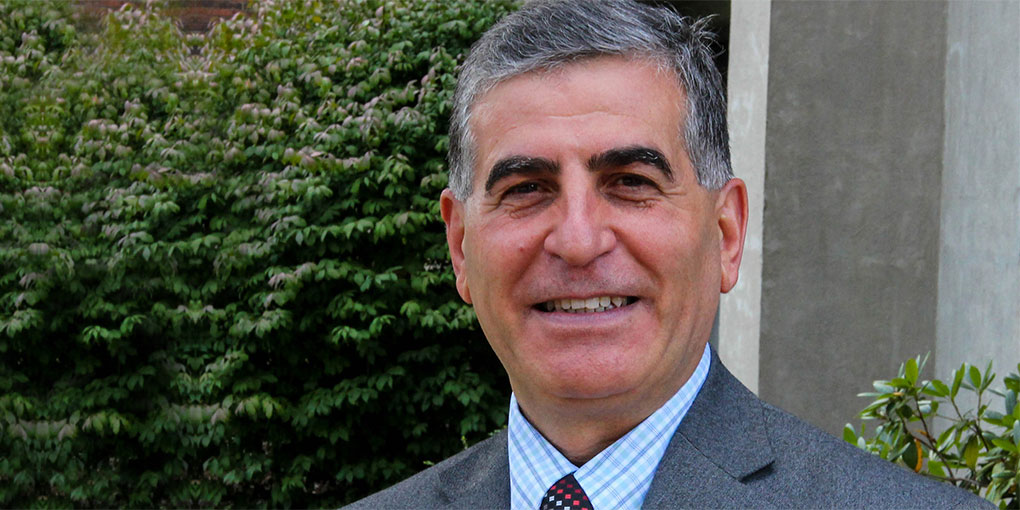 Hisham Alnajjar, a noted professor of electrical, computer, and biomedical engineering, has been named dean of the University of Hartford's College of Engineering, Technology, and Architecture (CETA). Alnajjar has served as interim dean of CETA since July 2018.
"It is my great pleasure to announce Hisham Alnajjar as our new dean. He has played a special and significant role in the growth and excellence of CETA over the last 23 years," said University of Hartford President Gregory Woodward. "His commitment to our campus community and industry partners, and to the future of CETA's educational offerings and opportunities, is simply unmatched."
Alnajjar came to the University of Hartford in 1995 as an assistant professor of electrical and computer engineering, was tenured in 2001, and became a full professor in 2009. He also steadily advanced through CETA administrative roles including department chair, assistant dean, and associate dean. Alnajjar is also director of CETA's Engineering Application Center and director of the NASA Connecticut Space Grant Consortium.
I have committed a large part of my career to the University and the College of Engineering, Technology, and Architecture. During this time, my colleagues and I have built relevant, industry-focused programs and partnerships, and have developed an educational model that prepares our students to be successful in their fields. Our faculty, staff, and students are among the best in the world and I am truly honored to be selected to lead them at this exciting time.
Hisham Alnajjar, Dean
Provost Fred Sweitzer said Alnajjar's deep ties to all segments of the CETA community were apparent through the interview process and in the feedback shared with the search committee. "Hisham has earned the respect and admiration of the faculty, staff, and students and is well known in the community of regional partners and employers," Sweitzer said. "He is completely dedicated to the success of CETA and our students, and I'm confident he will continue to lead us toward an even brighter future." 

Alnajjar has served on numerous University committees, commissions, task forces, and community outreach programs—including CPEP (Connecticut Pre-Engineering Program), which introduces young people to engineering in their pre-college years.

He has a bachelor's degree in electrical engineering from Aleppo University in Syria, a master's in electrical engineering from Ohio University, and a PhD in electrical engineering from Vanderbilt University where he started his teaching career before moving on to Austin Peay State University, then the University of Hartford.
Alnajjar's research interests include sensor array processing, digital signal processing, voice recognition, and power systems. He has more than three dozen research publications and a patent.

His official appointment will begin July 1.