CETA Rising Senior Presents Research at NASA Glenn Research Center with Faculty Member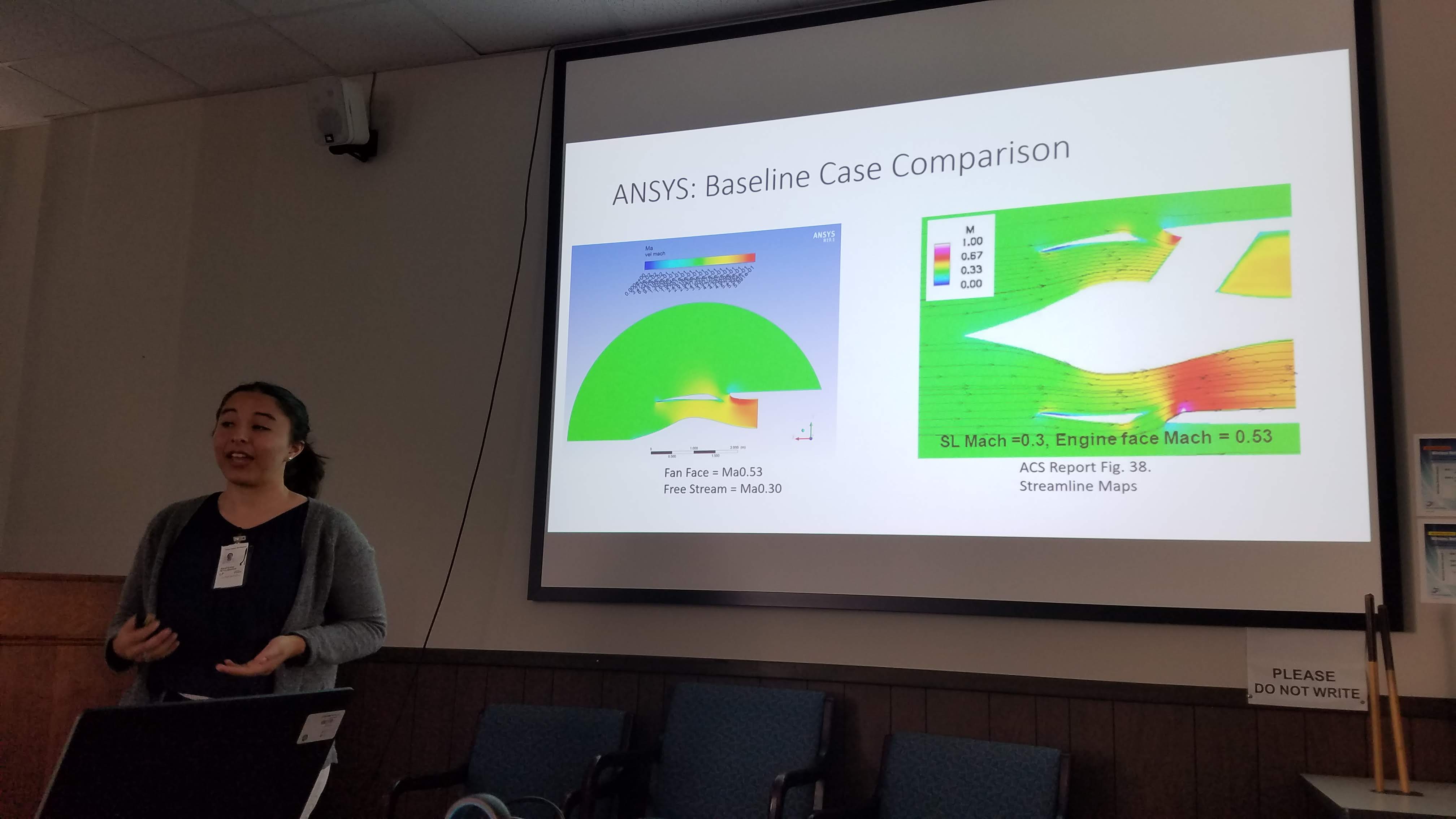 The College of Engineering, Technology, and Architecture (CETA) is the place where students have an opportunity to get involved with innovative research with their faculty. Aikaterini (Kaiti) Stylianides '20, studying mechanical engineering with a concentration in acoustics, had the opportunity of a lifetime to work with one of her faculty members on acoustics research for NASA.
Paul Slaboch, Assistant Professor of Mechanical Engineering, has worked with students over the last three summers on research for NASA Glenn in Ohio. He was recently was awarded a $41,000 sub-contract through the Universities Space Research Association from NASA Glenn Research Center for his project, Supersonic Inlet Noise Radiation Study. This past July, he joined student research assistant and rising senior Stylianides at the research center where she presented on her findings from this past year to NASA engineers.
The research Stylianides conducted this summer concentrated on analyzing the effects of airflow on the acoustics of the tone noise radiation from the inlet of the supersonic engine. She concentrated on differences in situational velocities, specifically free-stream and engine inlet velocities. Stylianides simulated the effects of twelve flow cases and ten acoustic cases using ANSYS and Actran simulation software. These results will assist in further research for the spike inlet of the engine, which will be used in a commercial supersonic aircraft.
Working with and presenting to NASA engineers was an experience like nothing I've ever done before. It was amazing to see the research I conducted this summer having an impact on a project that will one day exist outside of computer simulations.
Aikaterini (Kaiti) Stylianides '20, BSME with acoustics concentration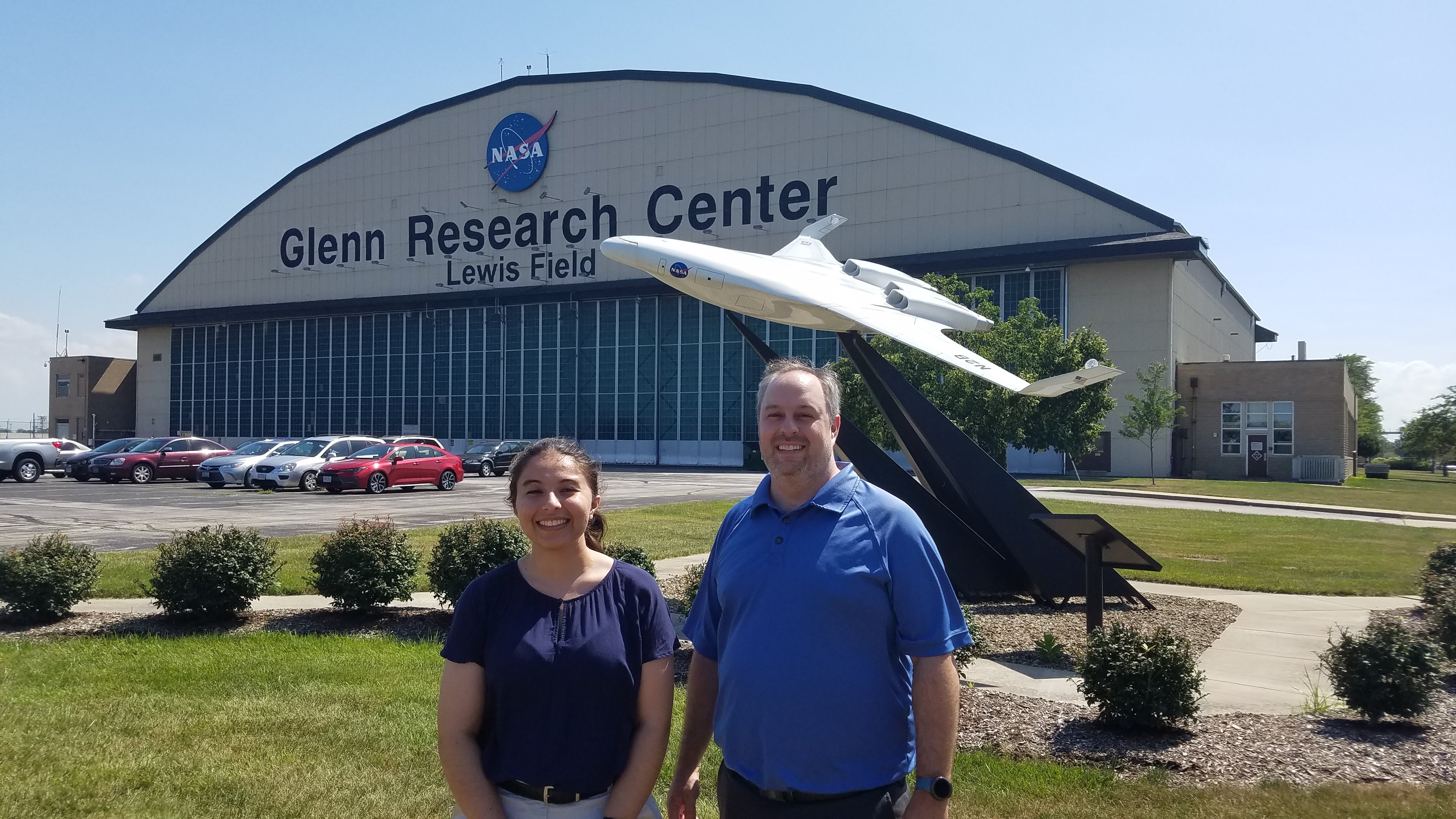 This is an example of how much opportunity students in CETA have with collaborating with faculty on research that matters to the engineering world. As students gain important skills and knowledge in their area of engineering, they have the chance to apply what they're learning in the classroom outside of the classroom. Students, like Kaiti, can explore different companies and present their research to engineers in their desired field before graduating. This kind of student/faculty research has led to many discoveries for future CETA students to continue to explore further. Plus, it's the kind of experience CETA students benefit from having on their resume when speaking to potential employers about their research experience.
In CETA, the learning does not stop after students walk out of the classroom. More student/faculty collaboration is what we strive for in the years to come.