Hartt named one of the best college dance programs by DanceUS.org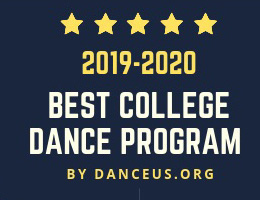 The Hartt School Dance division has been included in DanceUS.org's list of best college dance programs in the USA for 2019-2020. DanceUS.org is the leading portal for dance professionals, learners, and enthusiasts.
Our program, with its hallmark attention to exceptional professional preparation, continues to grow and attract attention throughout the field due not only to its exceptional faculty and curriculum, but also to the success of so many of its graduates. This recognition from DanceUS is a wonderful endorsement of the ongoing quality of our work!
Stephen Pier, Artistic Director