New Robotics Program at the University of Hartford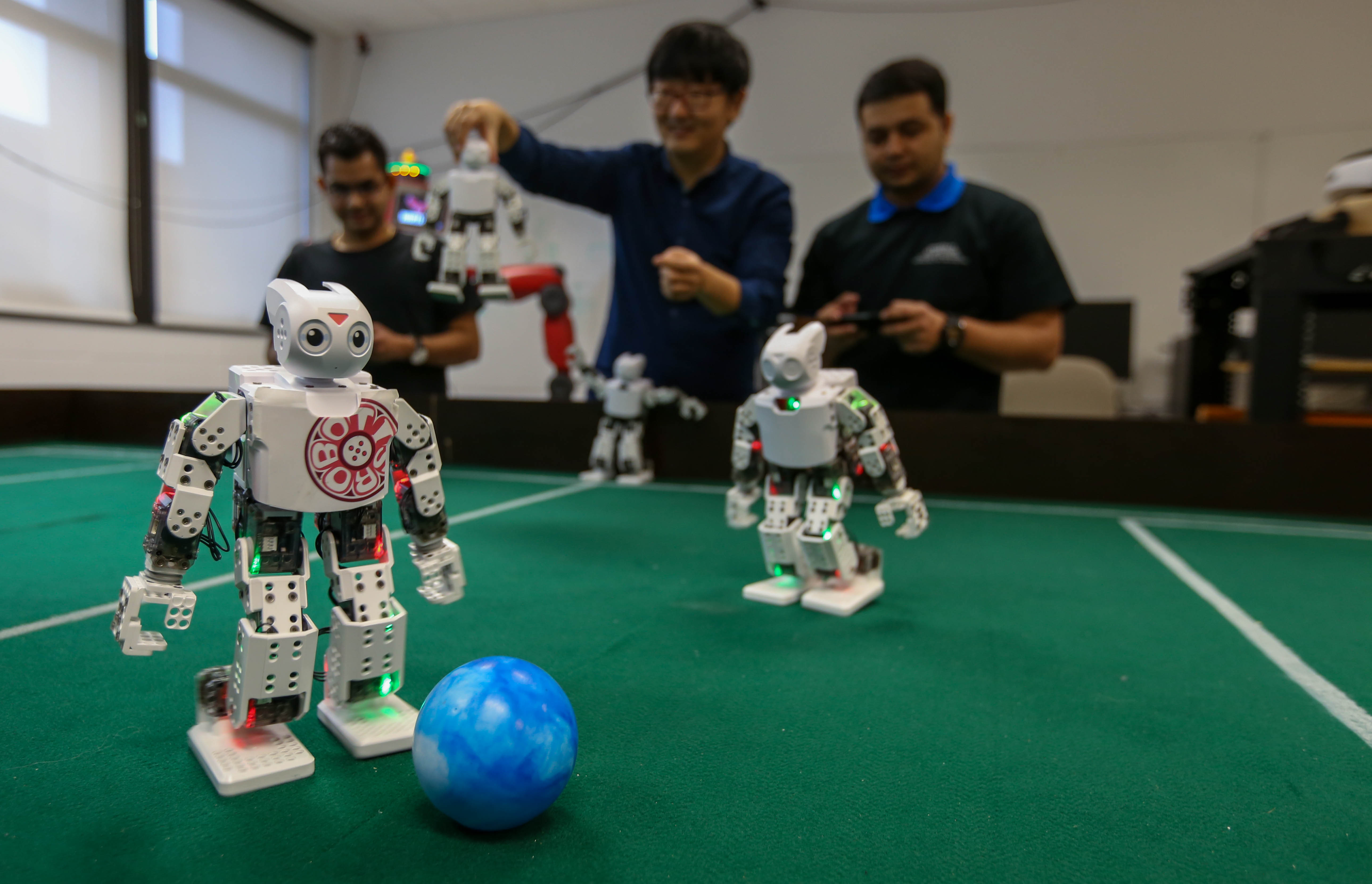 The College of Engineering, Technology, and Architecture (CETA) at the University of Hartford is excited to announce the launch of its new Bachelor of Science in Robotics Engineering (BSRE) undergraduate program. Starting in fall 2020, students can enroll in the BSRE program to learn key skills needed to fulfill the growing and expected demands for entry-level careers in robotics. The program will also offer a more hands-on experience focused around robotics principles, designs, and operation through two well-equipped robotics laboratories located on campus. 
Experience general areas of robotics including sensors, actuators, mobile processors, computer vision, machine learning and artificial intelligence (AI), as well as fundamental principals of perception, localization, locomotion and control of advanced mechanisms. Current multidisciplinary research efforts related to robotics in CETA cover not only ground vehicles but also underwater and aerial vehicle domains.
Our new robotics program addresses the demands of the future, including areas related to automation, manufacturing, and other engineering fields. Students will gain key skills to fit the advancement of technology and meet these demands through our industry-focused curriculum and experience inside and outside the classroom.
Hisham Alnajjar, Dean, College of Engineering, Technology, and Architecture (CETA)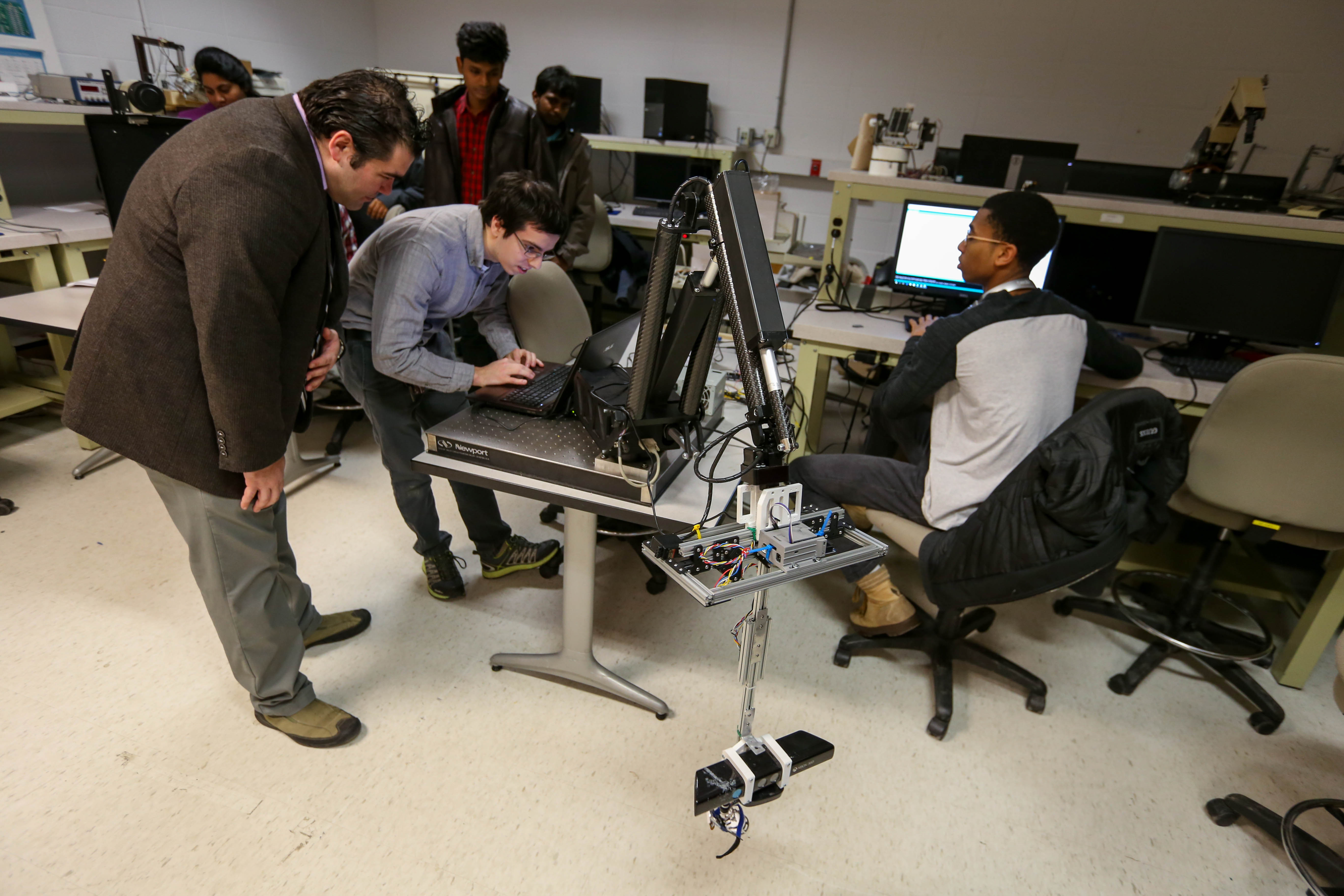 Many CETA students have already begun to dive into robotics areas through our labs and clubs. Salman Hussain '20, Computer Engineering and Computer Science double major and vice president of the CETA Robotics club, is one of many students who sees himself working in a robotics role after he graduates. "The field of robotics is an expansive field that brings many fields of engineering and sciences together. It has applications ranging from medicine to military. Because of this, robotics can be for anyone," he says. 
Interested in learning more? Contact cetainfo@hartford.edu for more information or schedule an opportunity to tour our laboratories, facilities, and meet with our faculty who teach in this program.