University of Hartford and Hartford HealthCare Partner for Student Health Services, Athletics, and Health Sciences Education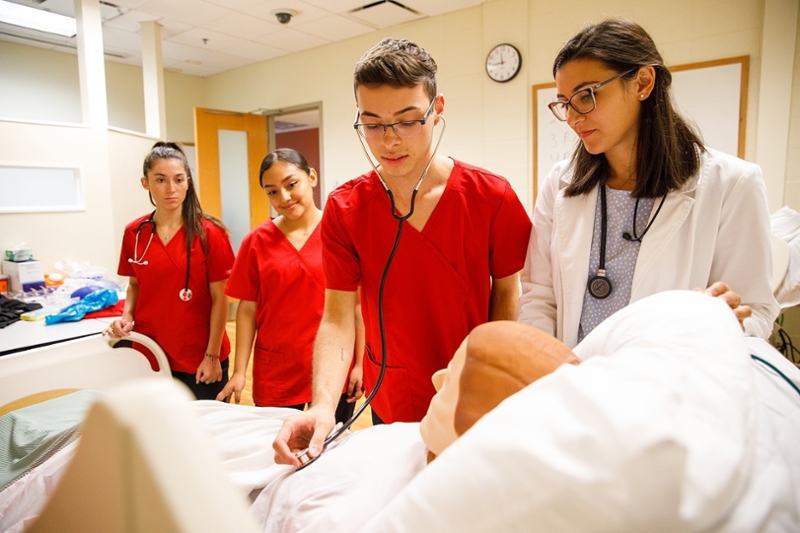 University of Hartford and Hartford HealthCare have established a partnership to enhance access to quality, comprehensive healthcare for UHart students.
A recently completed affiliation agreement brings our students' health services into the state's most comprehensive healthcare delivery network and enhances educational opportunities for students studying health sciences.
Connecting to the Hartford HealthCare network improves our students' access to primary care, specialty care, and urgent care and simplifies coordination of that care. Hartford HealthCare now operates our Student Health Center on campus Monday through Friday 8 a.m. to 4:30 p.m. during the academic semesters. Non-emergency after-hours care is provided by a Hartford HealthCare registered nurse telephonic triage service. Public Safety and local EMS remain the first contacts for emergency medical services. 
UHart student-athletes will benefit from the services of Hartford HealthCare orthopedic experts as physicians for all University sports teams. Our professional athletic trainers and strength and conditioning coaches have transitioned to become employees of Hartford HealthCare, an action that allows them access to the full complement of Hartford HealthCare opportunities and support. Additionally, all University students, including student-athletes, now have access to resources at Hartford HealthCare's Bone & Joint Institute for sports enhancement services, sports nutrition, strength and conditioning training, and more.
Students in the University's College of Education, Nursing and Health Professions are expected to benefit from Hartford HealthCare's agreement to increase its commitment to the University's Physical Therapy and Nursing programs by providing expanded experiential learning opportunities. Our health sciences students will complete clinical rotations at Hartford HealthCare hospitals and plans are underway for nursing students to have access to advanced simulation training through Hartford HealthCare's Center for Education, Simulation and Innovation.