More Than 1,000 Students Earn Degrees from University of Hartford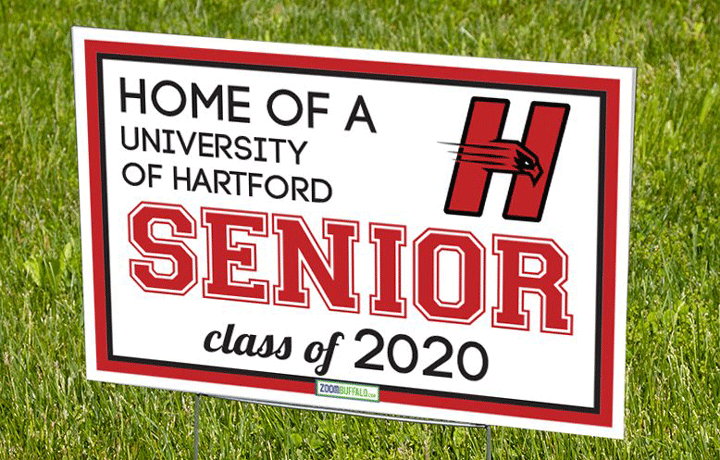 Celebrating Virtually
"My theory about this class is since you've missed this time together, you're going to reach out for each other, take care of each other, and perhaps be closer than any class in decades."
President Gregory Woodward delivered that message to the UHart Class of 2020 in a tribute video that debuted on May 15. This was the day the seniors' Commencement ceremony was supposed to have been held, until the COVID-19 pandemic forced its postponement. The ceremony is now scheduled for Dec. 15, but the more than 1,000 seniors are now officially UHart graduates.
The video also included photos and videos submitted by students, as well as heartfelt messages from faculty and staff.
Ready for the Future
Many graduates have jobs lined up. Caitlin Maralack '20 is moving to Seattle, Washington for a position with Amazon as a Global Sales Representative. Jacob Lamoureux '20 will begin a customer success specialist position at Madison Logic, a marketing-technology company headquartered in New York City. Ninamarie Ayala '20 has secured a full-time position at Travelers in their Business Intelligence and Geo-spatial Development Program (BIGDP). They are just a few of the members of the Class of 2020 starting their career journey. Read more success stories here.
Other graduates are planning to continue their education. UHart's new 2020 Forward Scholarship will provide up to half tuition to all qualifying members of the UHart Class of 2020 who wish to pursue certain graduate degree programs at the University.
The members of the Class of 2020 accomplished so much during their time here. This scholarship acknowledges these many successes. We are hopeful many of our seniors will stay with us and continue their education.
Gregory Woodward, University of Hartford President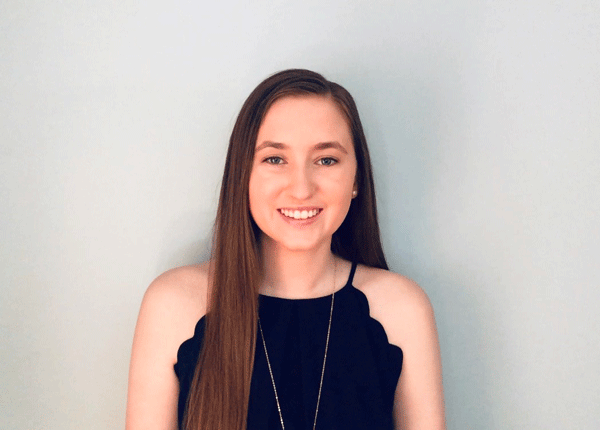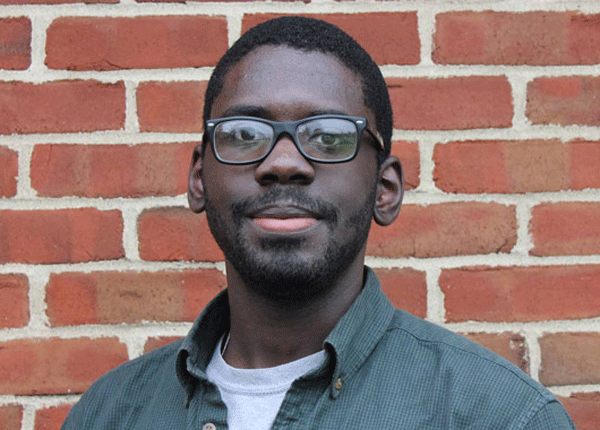 Honoring Students
Top University students and were honored honored with prestigious awards, most of which would have been presented during the spring Commencement ceremony.
student awards
Quimby Wechter '20 is the recipient of this year's Belle K. Ribicoff Prize, awarded for academic excellence, intellectual curiosity, and originality of thought. This health sciences/pre-physical therapy major from the College of Education, Nursing and Health Professions is graduating with a 4.0 GPA. Read more about her accomplishments.
Olaleye Onikuyide '20 is the recipient of this year's John G. Lee Award, given annually to an exemplary graduating senior based on three criteria: academic excellence (based mainly on cumulative grade point average), community service, and a home address in one of 30 designated towns in the Greater Hartford area.  An honors student, Onikuyide majored in both economics and politics and government in the College of Arts and Sciences. He minored in complexity, the interdisciplinary study of the behavior of multiple interactions. Read more about his future plans.
Nine gradaute students received the Regents' Honor Awards, the highest recognition the University gives to its graduate students. The awardees not only have a very high graduate GPA, they have also excelled in their research or creative projects and/or served the academic community. The recipients are: Doctoral students Victoria Benson, Glenn Knight, Kelly Blochlinger, and Perry Roth, and Master's students Katy Henchy, Sultan Alyami, Whitney Kent, Venkata Pavan Chetapalli Satya, and Daniel Avery. Read more about the winners here. 
Hillyer College Honors Graduates and Award Recipients  

Hillyer College honored its 2020 graduates and Academic, Departmental, and Rising Star Award winners in a virtual ceremony held on May 18. Students, parents, faculty, and staff were welcomed by Ethan Cowf, A'07,'10, Chairperson of the Hillyer College Board of Visitors and University Provost Fred Sweitzer congratulated the graduates. Hillyer College Dean David Goldenberg and Associate Dean, Department Chair, and Professor of Sociology Woody Doane presented awards to Ryan Gorneault, Bethany Welch, Sierra Smith, Rose Jean, Nicole Gianakos, and Jacob Bussell, while Jacob Lamoureux A'19, '20 received the Rising Star Award for having the highest GPA of all UHart graduating seniors who started their journey at Hillyer College. Read more about the award recipients and watch the virtual ceremony.