Communication Student is Proud of Her Remote Internship with the Entrepreneurial Center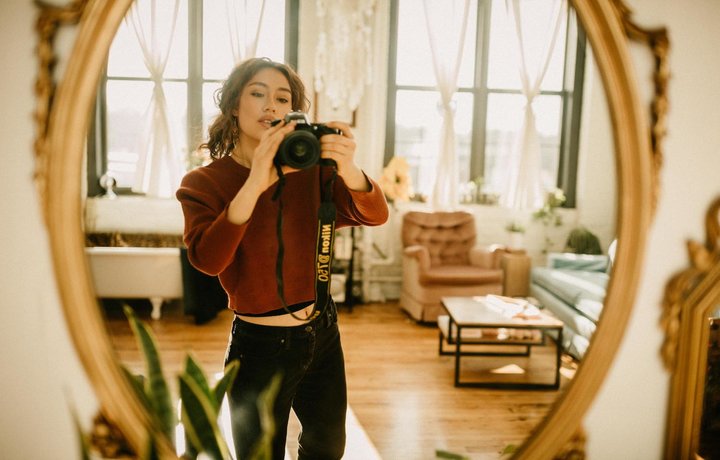 Jade Soto '20 is an entrepreneur, so an internship with The Entrepreneurial Center and Women's Business Center in East Hartford, Conn was a perfect match for her. Soto, who will graduate in December 2020 with a degree in communications with an emphasis in digital media & journalism, was an intern without course credit at the Entrepreneurial Center (EC) in fall, 2019. In spring 2020, she was a for-credit Hartford Small Business Technical Assistance Program & Marketing Intern at EC, responsible for working with three other interns as a mini marketing agency for small business owner clients. They built websites, developed social media strategies and content, and created marketing collateral.
Although UHart closed and moved to remote classes in March due to COVID-19, Soto was able to continue her internship remotely. "I was glad!" she said. "With all the change, the internship continuing was soothing. I've learned a lot about working with teams and communicating."
Soto, a commuter student from Hartford, is pleased to have been part of the work the EC did for local small businesses during the pandemic. "The EC has been a vital resource for small businesses struggling to stay afloat, especially in helping them find grants and loans," she said.
The work I did supported the staff in supporting local families, their businesses, and the economy in general. I'm proud of that!
Jade Soto '20, Communication major with an emphasis in digital media & journalism
Soto is excited to get back to classes for her final semester, in person, or online. "I really enjoyed taking classes remotely," she said. "Of course I miss seeing my classmates, but I found that I work faster at home and, as a result, had more time to research and delve into other topics that interest me."
The Entrepreneurial Center & Women's Business Center is part of the University of Hartford's Barney School of Business.