Amy Weiss Named Director of The Maurice Greenberg Center for Judaic Studies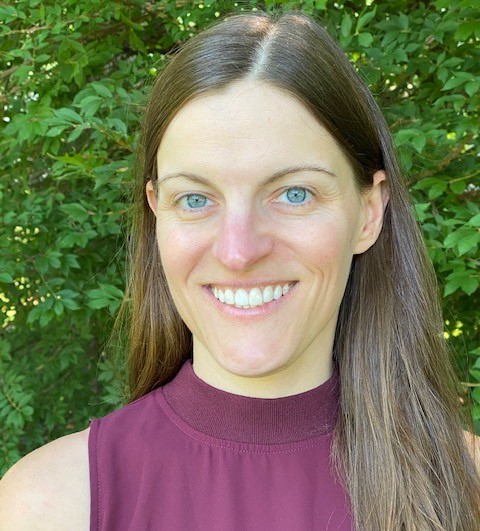 The College of Arts and Sciences at the University of Hartford has named Amy Weiss, PhD, as the new director of the
Maurice Greenberg Center for Judaic Studies
. She comes to the University from Saint Elizabeth University in Morristown, New Jersey, where she directs the Center for Holocaust and Genocide Education. Weiss will join the Greenberg Center in January 2021 after completing the Thomas and Elissa Ellant Katz Fellowship at the University of Pennsylvania's Herbert D. Katz Center for Advanced Judaic Studies, where she is working on a book on American Jewish-evangelical relations.
Weiss, who will also serve as assistant professor of Judaic studies and history, and director of the Museum of Jewish Civilization, has also taught Judaic studies and American history at Rutgers University and The City College of New York. Her additional fellowships and grants include a Special Initiatives Grant from the American Academy for Jewish Research to create the inaugural New Jersey Working Group on Holocaust Research.
"We are very much looking forward to the next era of the Greenberg Center under Amy's leadership," said College of Arts and Sciences Dean Katherine Black. "She brings a wealth of administrative experience, scholarship, and teaching to the Greenberg Center."
Weiss received her PhD from the departments of Hebrew & Judaic Studies and History at New York University, and holds an MPhil from NYU, a master's degree from the Jewish Theological Seminary, and a BA from Rutgers University. Her research and publications focus on the intersections of American Jewish history, Israel Studies, and Jewish-Christian relations, including her current book manuscript on American Jewish-evangelical interfaith relations and the Israeli-Palestinian conflict. Most recently, Amy's articles have been published in the journals American Jewish History, Holocaust and Genocide Studies, and Israel Studies, and in the edited volumes Teaching the Arab-Israeli Conflict, and Minhagim: Custom and Practice in Jewish Life.
"I'm excited to join the University of Hartford," said Weiss. "I look forward to partnering with faculty, students, and community members to further expand the learning and programming opportunities made possible by the Greenberg Center."