Barney's Risk Management and Insurance Seniors Competitively Selected to Participate in Anita Benedetti Student Involvement Program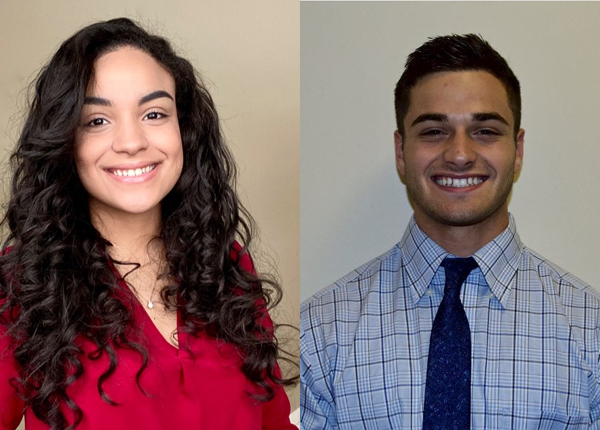 Yoanny Brito '21, a management major with a risk management and insurance minor, and Nicholas Bosio '21, a risk management & insurance major, were two of thirty students in the United States and Canada to be named as Anita Benedetti Student Involvement Program (ABSIP) Scholars for 2021 by the Risk and Insurance Management Society (RIMS). The recognition earned Brito and Bosio the following:
Free attendance and industry mentorship at the RIMS Live Conference, the premier educational risk management and insurance-related conference in the country.
In conjunction with Spencer Educational Foundation, a cost waiver for the virtual RIMS-CRMP course, the only competency-based risk management credential, which validates performance ability, technical knowledge, and commitment to quality.
Free attendance at the RIMS NextGen Forum. This is an opportunity for the next generation of risk leadership to come together, network, and learn about the latest trends in risk management, while developing skills to distinguish themselves professionally.
Brito's and Bosio's selections are a testament to their high level of achievement and success and that of the Barney School of Business' Risk Management and Insurance Program, said Professor Ken Goldstein, a Clinical Instructor of Risk Management and Insurance at the University of Hartford ("UHart"). We are honored and very proud that Yoanny and Nick will be representing UHart in connection with such a prestigious program.