UHart Fights Healthcare Inequities with New Hiring Initiative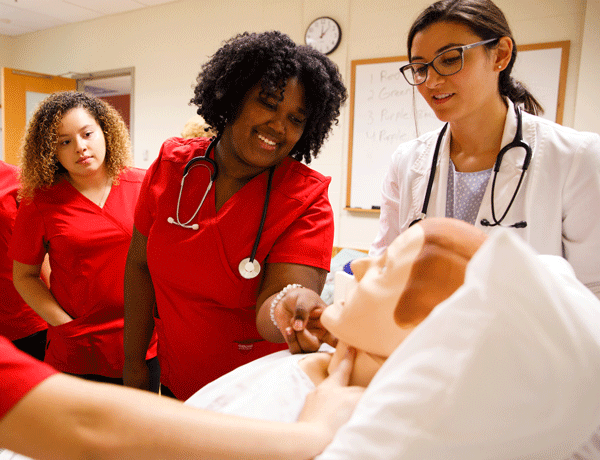 The University of Hartford is combatting healthcare inequities through a hiring program aimed at diversifying the medical professions and better preparing future health practitioners.
As part of the University's commitment to addressing systemic racism and advancing social equity, the College of Education, Nursing and Health Professions (ENHP) is hiring over a dozen faculty members over the next three years, with a focus on Diversity, Equity, and Inclusion. This group of faculty will educate UHart's diverse student body in issues of health inequities related to systemic racism, and help form partnerships with local communities of varying race and social classes.
COVID-19 and Health Disparities

"The pandemic has impacted all of us, but the impact has not been equal among all of our citizens and our communities," explains ENHP Dean Cesarina Thompson. "COVID-19 is highlighting healthcare disparities that have existed for decades."
Thompson points to social determinants of health as some of the factors causing people of color to be more likely to get sick and/or die of COVID-19. These include discrimination, lack of insurance and childcare, more risky occupations, income and education gaps, and housing situations. It is important for medical professionals to be aware of these factors when working with minority groups.
We are looking across the university to span disciplinary boundaries because complex issues require perspectives and life experiences. It's not just about health and physical health but really there are societal issues, economic issues, educational issues that impact someone's health status and access to health care.
Cesarina Thompson, Dean of the College of Education, Nursing and Health Professions
Preparing Students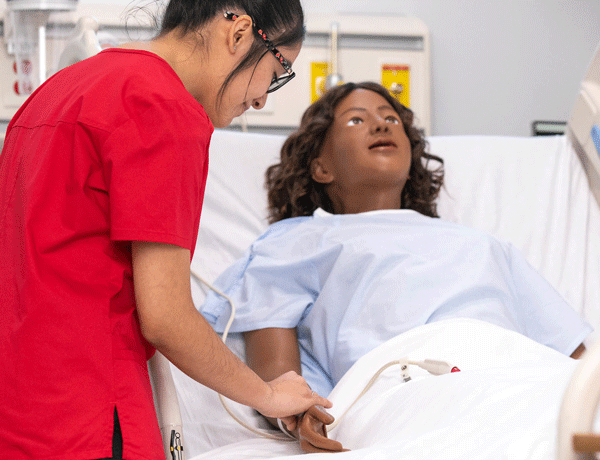 Gema Granados, a sophomore nursing major, supports this new program and plans to use this knowledge in her future career.
"It's important to have people that look like you and share your experiences when you're learning and gaining experiences," she says. "What made me want to become a nurse was that I wanted to help others. Getting to work with people, seeing them at their lows, and helping them progress and get healthier."
ENHP is specifically hiring in the fields of Nursing, Occupational Therapy, Exercise Science, and Physical Therapy. For more information, visit hartford.edu/hrd.