Bloomberg Names the Barney School of Business Experiential Learning Partner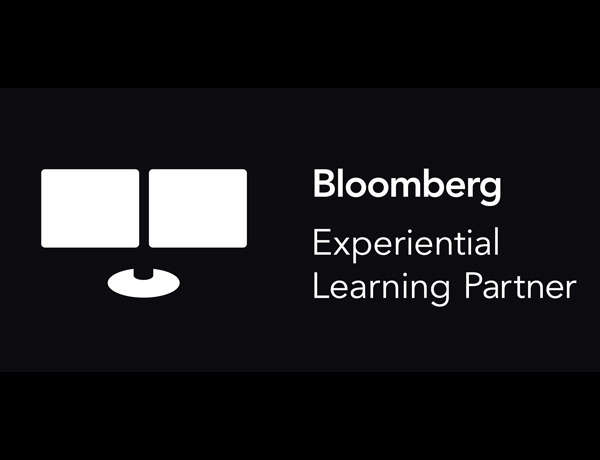 The University of Hartford's Barney School of Business has been named a part of the Bloomberg Experiential Learning Partner (ELP) Program.
The ELP Program is designed to recognize and celebrate academic institutions that are leaders in experiential learning through the integration of Bloomberg Terminal exercises into their curricula. Through this ELP Program, Bloomberg will build a community of peer universities and professors that provide their students with innovative courses to build their financial market awareness and career readiness.
Bloomberg will provide both our students and faculty with access to both quantitative data and qualitative insights for integration into our academic and research programs. Its impact will span all of the Barney School's curriculum areas, beyond finance and data analytics to management and marketing, and tax accounting as well. This will enhance not only the quality of our learning programs but also the school's reputation and quality in the areas of business.
Stephen Mulready, Dean of the Barney School of Business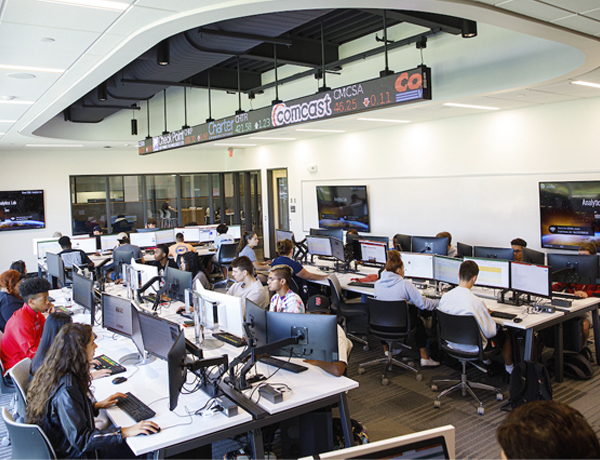 Bloomberg is an industry leader for business and financial information and technology,  providing data, news, and analytics to influential decision makers and investment professionals globally. Partnering with Bloomberg will provide this same data for the Barney School faculty and students, integrating it into curricula, learning programs, and activities.
"As a collegiate athlete, I aspire to perform at the highest level in everything I do: academics, athletics, as a friend, and as a person," says Alec Boyd '23, a double major in business analytics & managerial economics and finance at the Barney School.  "Our expanding partnership with Bloomberg gives us access to even more tools to succeed as both students and aspiring professionals." 
Students can access a wide range of data from 14 Bloomberg Terminals located in the University's library and in the Barney School's David C. Lincoln Trading Room and Analytics Lab, where they gain hands-on experience through use of real-time investment data, analytical tools, and trading simulations. The partnership evolved from having Bloomberg Terminals in the analytics lab to participating in the Bloomberg Market Concepts (BMC). Many Barney students take the rigorous test and get certified in BMC each year. The completion of BMC equips Barney students with strong research and analytical skills in the financial markets, and it becomes a résumé builder to differentiate them from others when seeking career opportunities.