Global IT Company CGI Establishes Diversity Scholarship at UHart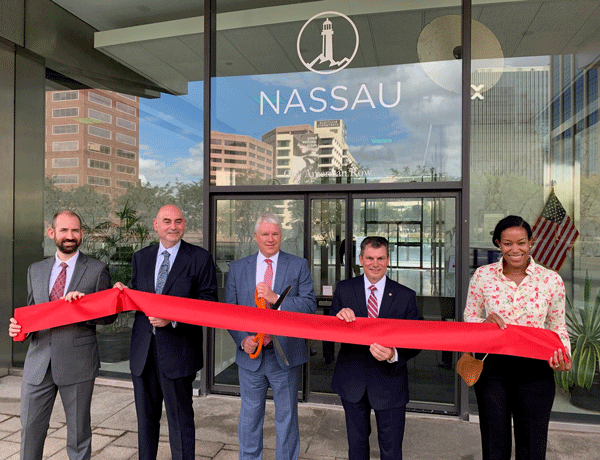 Global IT company CGI announced on Sept. 21 that it has established the CGI Diversity Scholarship at the University of Hartford available for students in the computer engineering, computer science, data analytics, and data science programs of study. The scholarship reflects the company's vision to create opportunities for Hartford's next generation of technology professionals and is part of the company's commitment to enhance and increase diversity, equity, and inclusion in academia and the technology workforce.
"This scholarship is another example of CGI's commitment to student success in the important and growing computing fields; to recruiting talented young technology professionals to learn, live, work, and impact the Hartford community; and to closing the equity gaps that keep talented students of color from entering these fields," said University of Hartford Provost Fred Sweitzer.
CGI made the announcement during a ribbon-cutting ceremony for its new office in downtown Hartford. 
The University of Hartford is proud to be a partner of the Hartford community and is committed to contributing to its success, We are grateful for CGI's partnership as we prepare our diverse student body to meet the needs of the city's growing technology industry and innovation presence.
Mark Boxer, UHart EVP and COO
"We are excited about our new location in downtown Hartford," said Scott Burghoff, senior vice president of consulting services at CGI. "The location's proximity to our clients and innovative technology companies will provide more opportunities for direct collaboration."
CGI's strong local presence deepens the connection with clients beyond the business relationship to the overall well-being of the shared communities. Through donations of time, resources, and talent, CGI professionals often engage in volunteer, training, and charitable activities involving education, youth, families, military veterans, and people who are underrepresented in STEM fields, including women, minorities, and the economically disadvantaged.