Hartt School Alumnus Makes Playwriting Debut on Broadway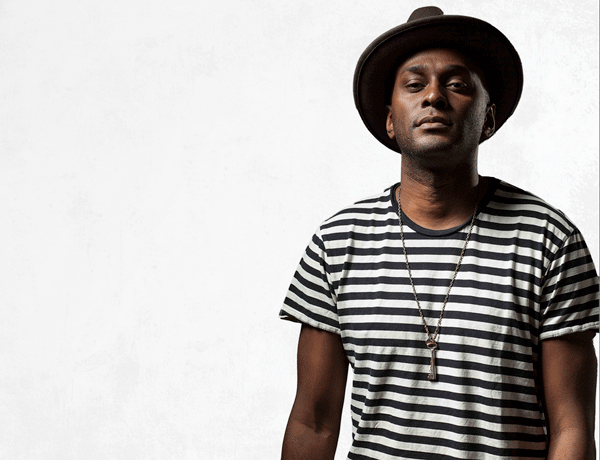 Douglas Lyons '09 (Hartt) is no stranger to Broadway, having performed in such shows as The Book of Mormon and Beautiful: The Carole King Musical. But it's his talent behind the scenes that currently has him in the spotlight. Lyons's playwriting debut, Chicken & Biscuits, officially opened on Broadway at the Circle in the Square Theatre on Sunday, Oct. 10.

Chicken & Biscuits, which began previews on Sept. 23, has been getting a lot of buzz over the last few months. Lyons has been profiled in the New York Times and Deadline, and theatre outlets like Playbill and Broadway World. The New Have native has also been featured locally in the Hartford Courant and on WTNH-TV.
"I am beyond thrilled to be making my Broadway playwriting debut, ten years and one block away from the very stage where I made my acting debut in "The Book of Mormon." "Chicken & Biscuits" is a story of love, messiness, and healing. This opportunity to bring our comedically complex Black family to the Broadway stage is a complete gift. Our batter is full of laughter, and I can't wait to witness audiences of all backgrounds fellowshipping together. I'll see y'all at the church—I mean, theater."
Douglas Lyons , Hartt '09 (as told to Playbill)
Supporting Students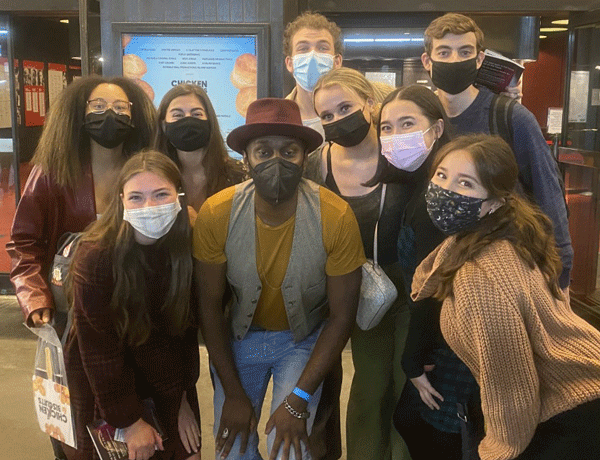 Lyons, who studied music theatre during his time at UHart, recently welcomed current theatre students to a preview of Chicken & Biscuits. He is a vocal supporter of up-and-coming performers.
"There's an entire generation of theatre artists waiting in the wings, with fresh stories to tell," Lyons told Playbill. "Post this pandemic, there's no acceptable excuse for our stages not to represent our real world."
Chicken & Biscuits originally premiered in February 2020, but COVID-19 cut its run short that March. Since then, Tony nominee Norm Lewis (Porgy and Bess, The Phantom of the Opera) and Michael Urie have joined the cast and Nick Jonas and Priyanka Chopra Jonas signed on to the producing team. The show is directed by Zhailon Levingston, who at 27 is the youngest Black director in Broadway history. It is scheduled to run through Jan. 2, 2022.