Tom Devitt Named Interim Head Men's Basketball Coach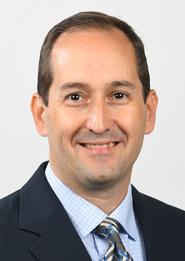 Assistant Coach Tom Devitt, in his 10th season with the program, has been appointed as interim head coach of men's basketball at the University of Hartford.
Devitt has more than 20 years of coaching experience and was instrumental in preparing the Hawks for their 2021 America East tournament championship win and the team's first trip to the NCAA tournament. He stands ready to lead the Hawks in their 2022-23 season.
"I am grateful for the opportunity to lead this gifted group of student-athletes. This institution is extremely special to me and my family, and this community continues to be a wonderful place to call home," Devitt says.
Devitt also served as Hartford's director of basketball operations from 2013-15. He previously spent 11 seasons as the head coach at Wentworth Institute of Technology, where he led the Leopards to the championship of the Commonwealth Coast Conference—which is UHart's new athletic conference—and an NCAA Division III tournament appearance.
A two-time CCC Coach of the Year in 2007 and 2010, Devitt concluded his tenure as the all-time winningest coach in program history (139). He led his squad to eight consecutive CCC Tournament appearances and four-straight ECAC Tournament bids in his final four seasons.
"As a long-time leader within the men's basketball program, Tom Devitt is an ideal person to carry our program forward," says Sharon Beverly, vice president of athletics and recreation. "We anticipate a successful and exciting season for the team with his expert guidance, institutional knowledge, and support for student-athletes on and off the court."
"I appreciate Dr. Beverly showing faith in me," Devitt adds. "Four members of this team played in the NCAA tournament, and they, along with other team veterans, have demonstrated impressive leadership this fall. I am humbled to help guide these students on the court, in the classroom, and in the community."