UHart Doctoral Program in Educational Leadership Focuses on Social Justice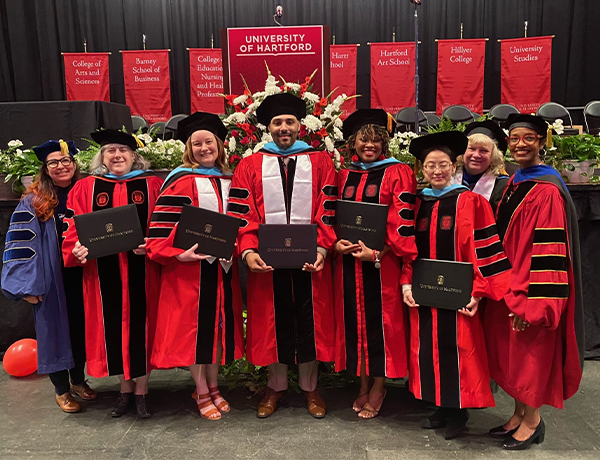 The University of Hartford's College of Education, Nursing and Health Sciences has announced exciting changes to its Doctoral Program in Educational Leadership for Social Justice.
The program now places a greater emphasis on social justice education with diversity, equity, inclusion, justice, and belonging values at the core of its curriculum. Other changes include a reduced 51-credit requirement for completion, dissertation advising from the first year of the program, and an Annual Educational Leadership Symposium held in the summers.
The program will continue to offer cohort-based learning, with two classes per week on the same evening, and synchronous remote learning with a low residency component. In addition, the program now incorporates three certificates, the first of which, Teaching for Social Justice in Higher Education, has launched this summer.
These certificates can be completed by degree students or anyone currently completing or holding a master's degree. The first three courses of each certificate will be part of the degree plan.
If you are interested in learning more information visit our website or email our Graduate Study Office at GradStudy@hartford.edu. If you are a current student, contact the Department of Education at deptofed@hartford.edu.